Clean drive systems use hydrogen instead of diesel
Clean drive systems use hydrogen instead of diesel
The transport industry is under intense pressure to meet binding targets for climate protection. Vehicle manufacturers and suppliers are pulling out all the stops to develop numerous innovative concepts for CO2 emission-free road freight traffic.
The Freudenberg Group plays a key role in shaping the development of sustainable mobility. One example is the cooperation between the Freudenberg e-Power Systems Business Group and the global technology company ZF Friedrichshafen. The goal of this cooperation is to develop a hybrid fuel cell/battery drive system and the components that are critical for its functioning. In a first step, work focuses on developing these emission-free fuel cells to replace diesel drives in trucks and buses as well as for maritime applications. The first prototype vehicles are expected to hit the roads by 2023, with series production scheduled to start shortly thereafter.
This project is founded on Freudenberg's foresight approach. Group employees have been working on fuel cell technology for some 30 years and have built up expertise and a depth of value creation that is unique in the industry. Freudenberg manufactures essential fuel cell components such as gas diffusion layers, sealing materials and humidifiers. This has generated a complete technological understanding – from raw materials through to finished systems – and enables Freudenberg to design fuel cells for a long service life and the highest possible system efficiency.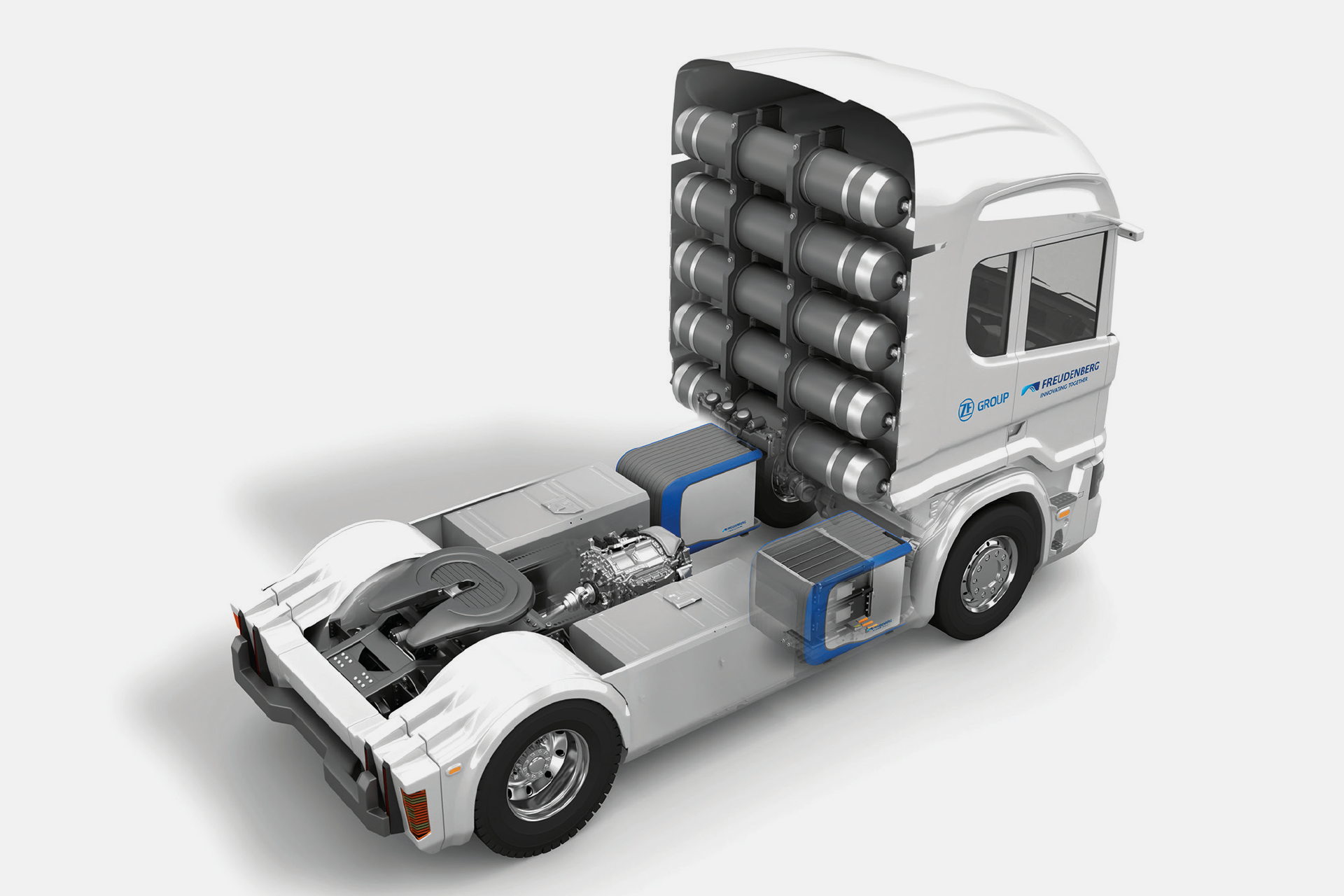 Expanding customers' handprints

Energy
Energy efficiency
Renewable energy

Examples of successful sustainability projects