Energy experts evaluate Japan Vilene Company sites
Energy experts evaluate Japan Vilene Company sites
The first analysis – a virtual one carried out at a distance of 12,000 kilometers – took place at the height of the Corona pandemic in 2021.
A second, very detailed evaluation was then conducted in Japan in fall 2022 when the energy efficiency team from Freudenberg Service in Weinheim visited the Shiga and Tokyo facilities of Japan Vilene Company.
As part of the "Bee - Be energy efficient" initiative, a key component of the "Sustainability drives Climate Action" project, the team identifies energy efficiency and CO2 savings potential at Freudenberg sites. The team uses either the online "Bee Basic Analysis" or an on-site "Bee Advanced Analysis." The Japan Vilene Company sites in Shiga and Tokyo opted to participate in both analyses. The virtual basic analysis in 2021 identified initial savings potential as well as low-investment measures that could be quickly implemented.
In fall 2022, the energy efficiency team then traveled to Japan for several days to conduct a "Bee Advanced Analysis" and assess the production processes and supporting systems. The aim was to evaluate the maximum energy efficiency level of the two sites – based on state-of-the-art technology. Concrete site-specific suggestions for improvement were then made, particularly in the areas of "compressed air," "heat recovery," and "cooling/refrigeration."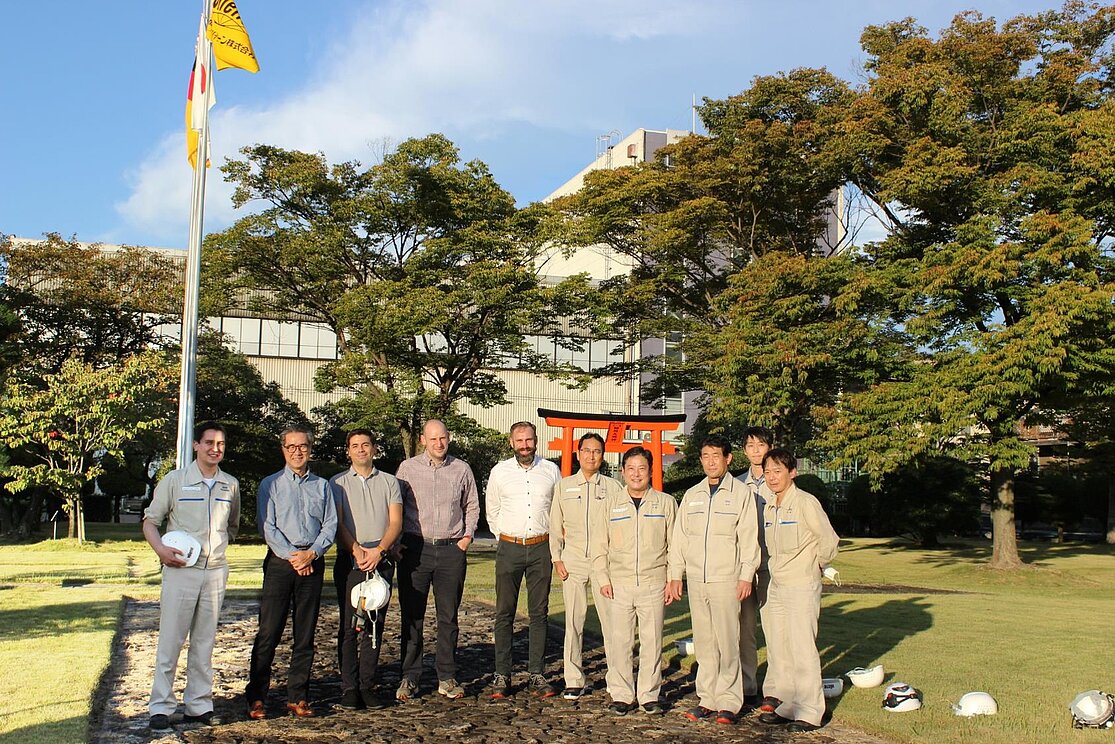 Since the management of Japan Vilene Company attached considerable importance to the topic and many employees from various disciplines participated in the workshops and investigations with Freudenberg Service colleagues – from production to maintenance and operational excellence – the analysis in Japan was very successful. It led to an intensive exchange that brought together the best of both worlds: the in-depth energy expertise of the Freudenberg Service team on the one hand and a profound understanding of processes by Japan Vilene Company employees on the other.
In cooperation with its local energy suppliers and energy consultants, who were also present during the analysis, Japan Vilene Company is now implementing the optimization proposals that were identified.
As a result, energy consumption at the sites will be considerably reduced and CO2 emissions significantly lowered.

Energy
Energy efficiency
Renewable energy

Examples of successful sustainability projects