After the sun comes the wind
After the sun comes the wind
The purchase of green electricity, i.e. electricity from renewable sources such as wind, solar and hydro power, plays an important role for Freudenberg in achieving its climate neutrality goals.
Freudenberg is regarded as a particularly reliable partner, which enables the company to conclude long-term supply contracts for green electricity with energy suppliers. Known as "power purchase agreements", or PPAs for short, these are long-term bilateral agreements between energy suppliers and purchasers on the basis of which investments are made for the expansion of renewable energy. This type of contract not only actively drives climate protection, but can also be financially rewarding. The special feature is that the electricity is delivered at a fixed price over the regular contract term of ten years, thus offering greater planning security.
could be supplied with climate-friendly electricity by the wind farm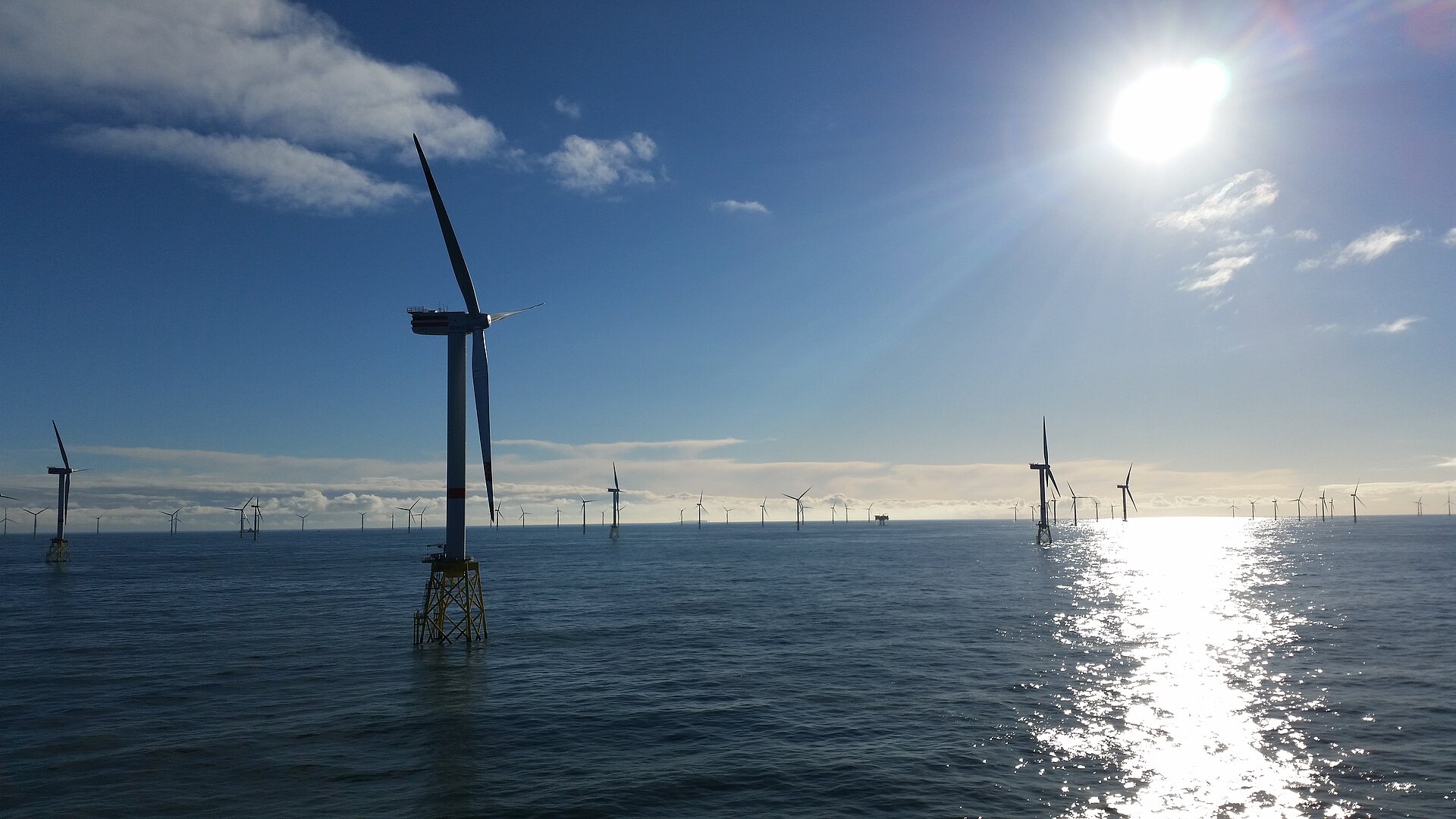 While Freudenberg has so far concentrated on PPAs for the supply of solar power, the focus in 2022 was primarily on the purchase of electricity from wind power. The idea behind this is that solar and wind complement each other over the course of the year and together form the foundation for future power supply. In order to manage the renewable energies portfolio along these lines, Freudenberg concluded an agreement in 2022 under which the company will participate in the electricity generated by "Nordsee Ost" offshore wind farm from 2025 onwards.
The wind farm is located off the island of Helgoland, covers an area of 24 square kilometers and has been fully operational since 2015. Its 48 wind turbines generate enough climate-friendly electricity to supply around 320,000 households. This makes Nordsee Ost one of the largest commercial wind power projects off the German coast.

Energy
Energy efficiency
Renewable energy

Examples of successful sustainability projects