Air springs increase the range of electric vehicles
Air springs increase the range of electric vehicles
Electromobility is here to stay. The electrification of the drive train, no matter if fully or partly electric, also affects the comfort and ride experience of the passengers. Freudenberg's Vibracoustic Business Group develops new technologies to ensure comfortable, sustainable and safe travel in light and commercial battery electric vehicles.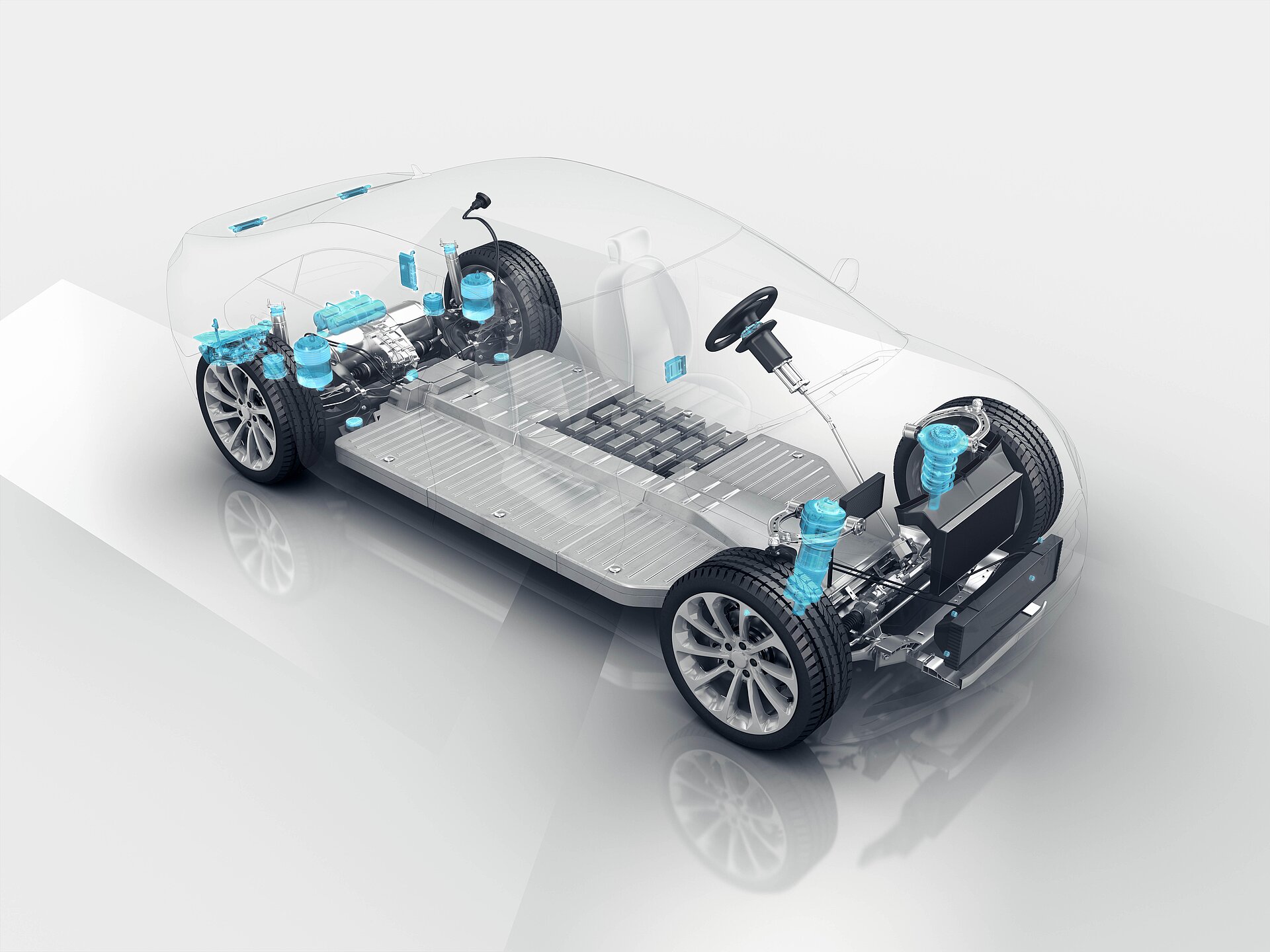 The Vibracoustic portfolio of innovative NVH (noise, vibration, harshness) solutions covers a raft of products; the Business Group's air springs are one concrete example offering several advantages for electric vehicles.
Air springs not only increase driving comfort, but they also allow the lowering of the car at high speeds to improve the aerodynamics and thus further improve energy efficiency by increasing the vehicle's range.
Furthermore, air springs can optimize the airflow under the car for better passive battery cooling in electric vehicles. Unlike traditional springs, air springs have very flexible leveling adjustment capabilities – a further advantage. They protect the batteries in bad road conditions and always secure a minimum ground clearance. Furthermore, switchable air springs can provide different degrees of stiffness, allowing quick transition between a firm suspension for safe driving behavior, and a more comfortable setup for long road trips.
Expanding customers' handprints

Energy
Energy efficiency
Renewable energy

Examples of successful sustainability projects