What precisely is the multiplier of clean? Cleanroom clean? There's simply no other space that manufacturers are as picky about as cleanrooms. Particles of any type – from the tiniest speck of dust to hard-to-detect viruses and bacteria – are taboo.
The medical device and pharmaceutical industries are particularly strict. Standard operating procedures (SOPs) scrupulously stipulate how products must be manufactured. And national authorities, such as the FDA in the USA and the EMA in Europe, monitor closely to make sure that specifications are met. Even when production takes place in a third country. Their published warning letters are far worse than a complaint.
At the Vileda Professional Division of Freudenberg Home and Cleaning Solutions, a 20-strong team supports cleanroom operators around the globe, helping them pass announced and unannounced regulatory audits with flying colors. "We work in a demanding but relatively small niche market," says Oliver Bloch, Global Business Development Director Controlled Environment (CE). With "small" he is alluding to the small cleaning footprint of the cleanroom business compared to the rest of the industrial and institutional sector. Cleanroom hygiene is more challenging though. After all, any manufacturing facility that operates in line with ISO or GMP (Good Manufacturing Practice) guidelines must have a certified cleaning system capable of producing consistent results. The team focuses on providing advice to minimize subsequent patient risk as early as the production stage and to prevent cross-contamination. Equally important is the provision of advice on existing guideline compliance.
The Vileda Professional Division entered the cleanroom cleaning business via two routes. Roughly 20 years ago, the Association of Cleanroom Laundry Services was looking for a new flat mop that could be reused after washing and sterilization. FHCS' Vileda Professional MicronSwep Mop fit the bill. And today, millions of these mops are used by customers around the globe.
Cleanroom cleaning at a company producing components for the pharmaceutical and medical industries. (Photo: Freudenberg Home and Cleaning Solutions).
The second leg of Vileda Professional's cleanroom journey took off in the 1970s and 1980s. As cleanrooms became increasingly vital for certain industries, the focus initially lay on using disposable systems to apply disinfectant. In the pursuit of efficiency, Vileda Professional responded to the trend towards a one-step cleaning and disinfecting process. Further innovations included the development of a double-sided disposable and reusable mop based on microfibers. A pre-soaked or prepared mop no longer immersed in disinfectant was hailed as a revolution in the industry. "It substantially cut the use of sterile water and disinfectants – saving money."
Cleanroom cleaning at a company producing components for the pharmaceutical and medical industries. (Photo: Freudenberg Home and Cleaning Solutions).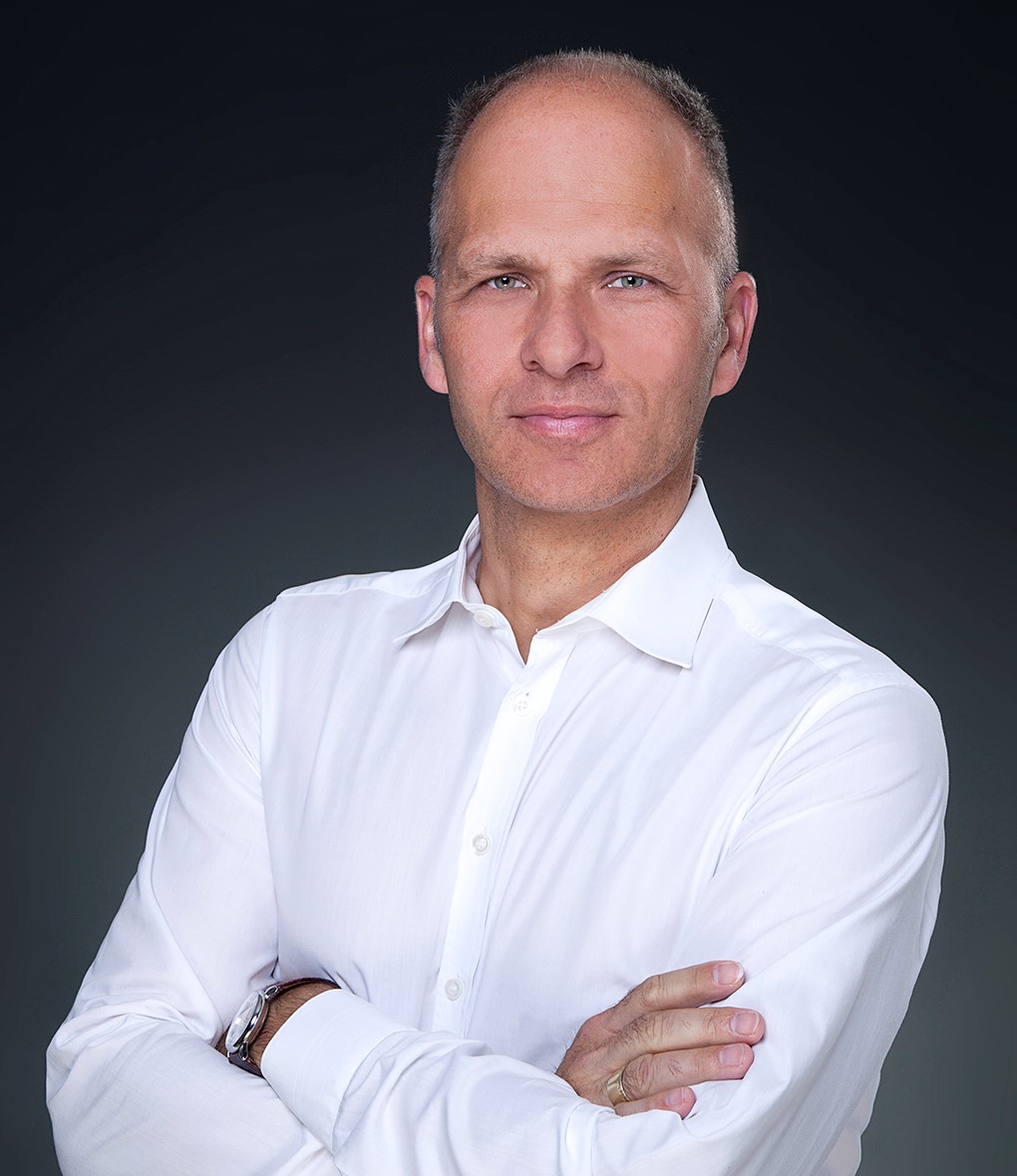 Oliver Bloch is responsible for Vileda Professional´s Controlled Environment (CE) business. (Photo: FHCS/Fotostudio Thomas, Mannheim)
"Corona has in fact increased demand, since customers are concerned about supply chain reliability and stock more," says Bloch. "Our supply chains are very robust; we have global manufacturing centers of excellence for different technologies," he says, adding that it makes no difference whether production is external at qualified and audited strategic partners or at the Freudenberg Group's own plants. "Otherwise, the demands on our business haven't significantly shifted due to the pandemic. They've always been strict." What is worth noting, however, is that cleaning and disinfection cycles have often been increased for safety reasons.

"In our business, we constantly face new and tricky challenges," says Bloch, reeling off a list: "How do you clean a five-foot-tall stainless steel tank - inside and out? How do you efficiently clean adjustable curtains? How can a cleaning system be certified to produce consistent results?" Even though the challenges always have job-specific components, the approach is a tried-and-tested one that customers can rely on: "Working closely together allows us to overcome them."