Food donations to people in need worldwide
Food donations to people in need worldwide
The fight against the corona pandemic is a major challenge for the world: The number of corona cases has now risen to more than 15 million; some 610,000 people have died. The situation for people in poor, heavily populated or war-torn countries has become increasingly difficult: Many people are losing their jobs; families are without food and there is no end in sight. The United Nations is forecasting the largest global economic slump since the Second World War.
In times of crisis, lower incomes and when people are fearful, knowing that we can rely on help is something very special.
Alessandra Bispo from Campinas in Spain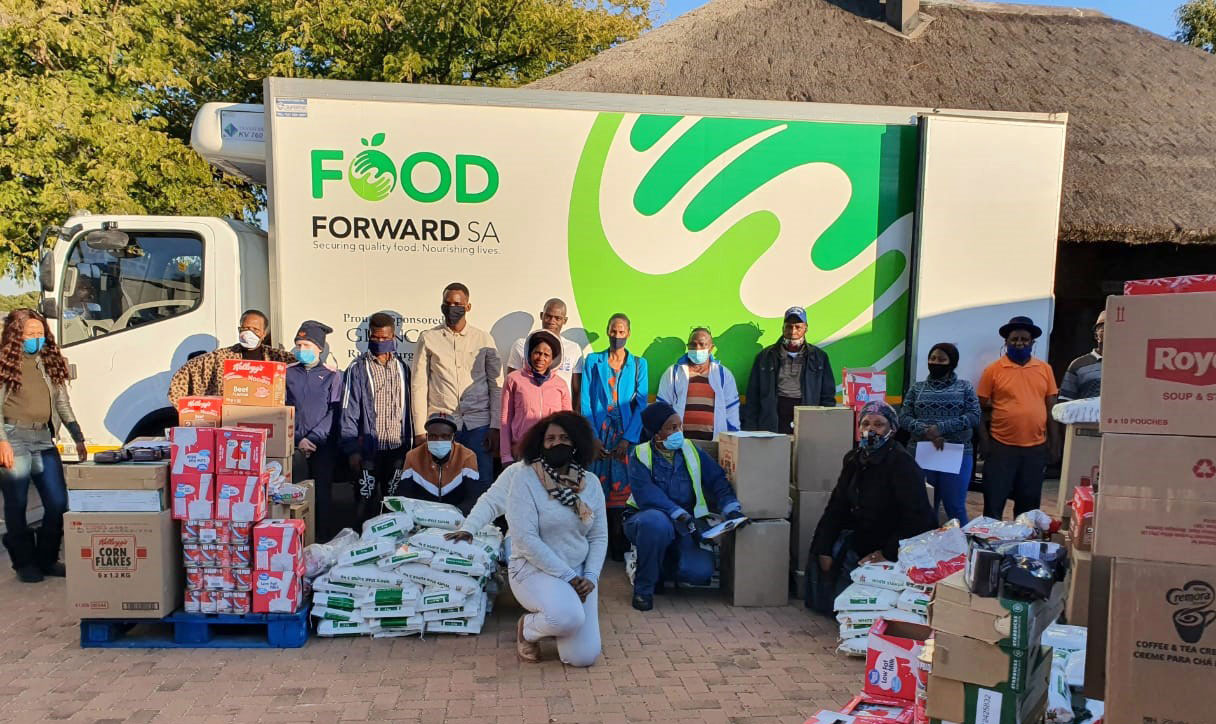 Ease the pandemic's impact
Freudenberg is helping to ease the pandemic's impact and has so far donated 580,000 euros to 80 aid organizations in 28 countries worldwide. "We want to help alleviate the hardship in those countries hardest hit by COVID-19," says Hanno D. Wentzler, who is responsible for the e² initiative. "The funds are intended to benefit food banks in the regions, if possible close to our sites." In total, the Group plans to donate 2 million euros to people in need. Depending on the organization and its size, the food banks will receive 5,000 euros or more to buy and distribute food.
Alessandra Bispo speaks from Campinas in Spain where Freudenberg is also supporting food banks and gives a voice to many of those in need: "In times of crisis, lower incomes and when people are fearful, knowing that we can rely on help is something very special."
Food to help families suffering hardship
Freudenberg has donated 30,000 euros to food banks in Catalonia: With 28,000 deaths and 250,000 COVID-19 cases, Spain is the hardest hit country in Europe after the United Kingdom. Although the state of emergency has been lifted, Spain's 47 million citizens are likely to feel the economic impact of the months-long lockdown for some time. The government has made three billion euros of emergency aid available to 850,000 families in need. Freudenberg also made a contribution, donating 15,000 euros to each of two food banks in Parets del Vallès and the Banc dels Aliments in Catalonia. Both organizations provide food to help families suffering hardship.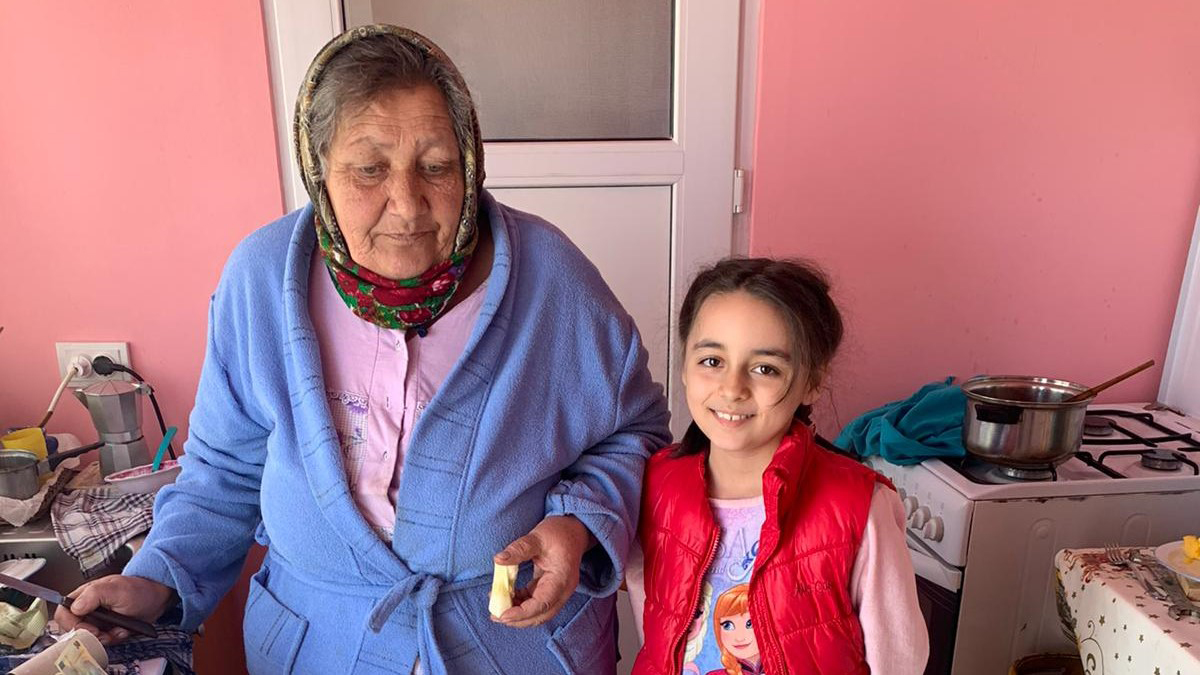 In the United Kingdom, the pandemic has so far led to more than 45,000 deaths; a case fatality rate of 15 percent based on 300,000 people testing positive. The impact on the economy has also been dramatic: In the United Kingdom, following a strict lockdown, almost 612,000 people have lost their jobs. Here, Freudenberg has also contributed, donating 10,000 euros to each of two food banks in Port Talbot and Bridgend (both in south Wales). In addition, Freudenberg donated to three other food banks in Rochdale, Oldham and Middleton (all in England).
Selay Aksalur from Klüber Lubrication, Turkey, volunteers with an aid project in Istanbul and reports: "Usually, we provide food to roughly 400 people a month, mostly people who are homeless or who come from poor families. Since corona, this number has increased to 1,150."
Dr. Ciprian Cristea from Chem-Trend in Romania oversees a local aid project benefitting from the donation. "We regularly support 150 families and now we can provide extra supplies to an additional 100 households, so roughly 250 people – thanks to Freudenberg.
Donations from Freudenberg
Food banks and aid organizations in India have so far received 47,000 euros from Freudenberg: With a strict nationwide lockdown and hospitals at the limit, India is one of the countries hardest hit by the pandemic. Millions of people without a job have no income. In desperation, tens of thousands of migrants from major cities tried to return home. Hunger looms for many. In collaboration with Freudenberg, the Rotary Club in Bangalore distributed 3,000 rations of dried food to families in need, orphanages, people with disabilities and day laborers. In addition to rice, lentils and flour, the packages also contained oil, sugar, turmeric and washing powder. Freudenberg provided 22,000 euros for this purpose. The organization "Terre des Hommes" in India also received a donation from Freudenberg: Twenty thousand euros will be used to buy and distribute food to people in need around Delhi, Pune, Bangalore and Ahmedabad. The Parikrma Humanity Foundation in Bangalore received 5,000 euros for food, allowing 820 food packages to be distributed.
In China, the situation remains tense. The province of Hubei, whose capital is Wuhan in western China, has been particularly hard hit. The non-profit organization NPI (Non-Profit Incubator), an association of around 1,200 nationwide aid organizations, as well as numerous partners from politics and business, is involved in the area around Wuhan, where viral infections first occurred late last year. Freudenberg supported NPI with a financial contribution of 10,000 euros to facilitate the care of people in need in this region.
In addition to rice, lentils and flour, the Freudenberg donation packages in India also contain oil, turmeric and washing powder.

Freudenberg donations also support people in need in China.
Devastating consequences for the economy
Worldwide, the USA has been the hardest hit by the corona pandemic. Following a phase of relative quiet, the coronavirus is now spreading at an alarming rate. Roughly a quarter of people infected worldwide live in the USA; 130,000 people have died. Alongside the health effects, the pandemic also has devastating consequences for the economy: Millions of people have lost their jobs and are now depending on help from food banks. As part of its worldwide donation campaign, Freudenberg supported 20 food banks in the USA in June with 5,000 dollars each. Donations to five other organizations were due in early July, including the Houston Food Bank that provides food to roughly 800,000 people each year. In New Hampshire, a donation was made to "Families in Transition" – an organization that supports families in financial difficulty safeguarding them from homelessness.
Freudenberg has helped a total of ten food banks
Brazil is one of the countries in the world that has been most affected. According to official statistics, the number of confirmed cases stands at 1,604,585. Even before the corona crisis, many people were living at subsistence level; the pandemic has made the most socially disadvantaged even poorer. Freudenberg's emergency support has been used to benefit families in need and the homeless. Freudenberg has helped a total of ten food banks. In mid-June, six aid organizations each received 200 food packages, which they distributed to needy families. In July, these six additional organizations and two others received financial help for food.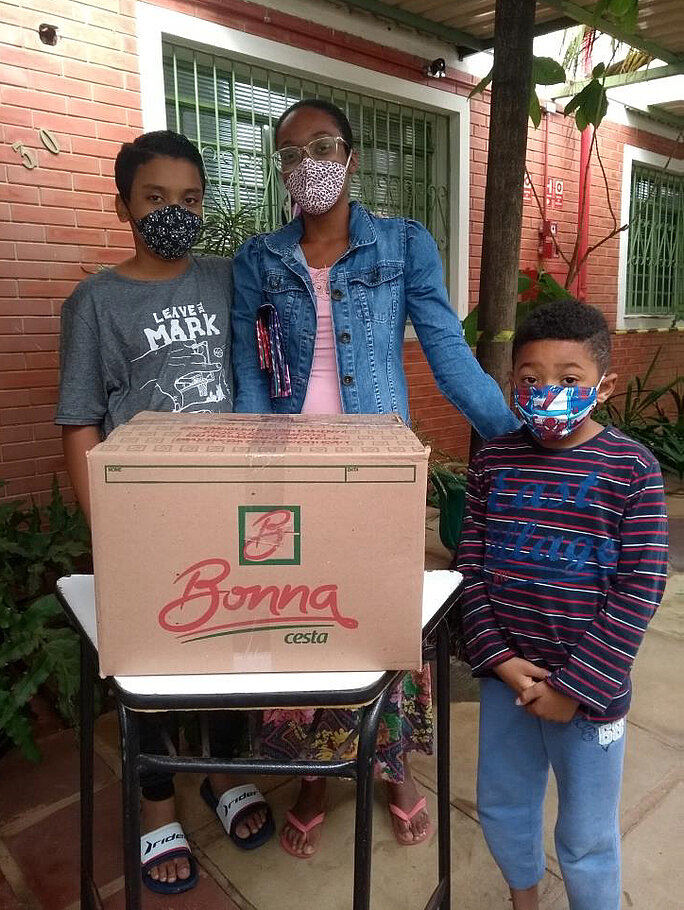 Donations to food banks in Durban and Kapstadt
Essential food supplies are needed more than ever in South Africa. By making donations to food banks in Durban and Kapstadt, Freudenberg continues to help alleviate hardship in these regions.