Come on Germany: Let's defeat the Coronavirus together!
Come on Germany: Let's defeat the Coronavirus together!
Do good and good things will come your way: a moving letter, some 30 pictures with good wishes from Haijin Ke De Bao Elementary School and over 2,500 protective masks for Freudenberg associates in Germany arrived in a package at the Freudenberg Regional Corporate Center Asia at the end of April. "It was a great surprise. This commitment and the warm words were very touching," said Wu Qian, HR Director Asia. In their pictures the children sent good wishes from China to Germany. One of the artworks, drawn by Nie Linyan from the second grade, shows the German and Chinese flags, a winged heart and a fist that knocks down the virus. "We firmly believe that Freudenberg and his associates will overcome the epidemic," the letter says.
The relationship of the school, which bears the Chinese Freudenberg name Haijin Ke De Bao, is a special one: The company has rebuilt the village school in Hajin which was completely destroyed in the earthquake in the Sichuan region on May 12, 2008. In addition to financial assistance, Freudenberg launched this long-term aid project as a sign of support and solidarity with the people affected.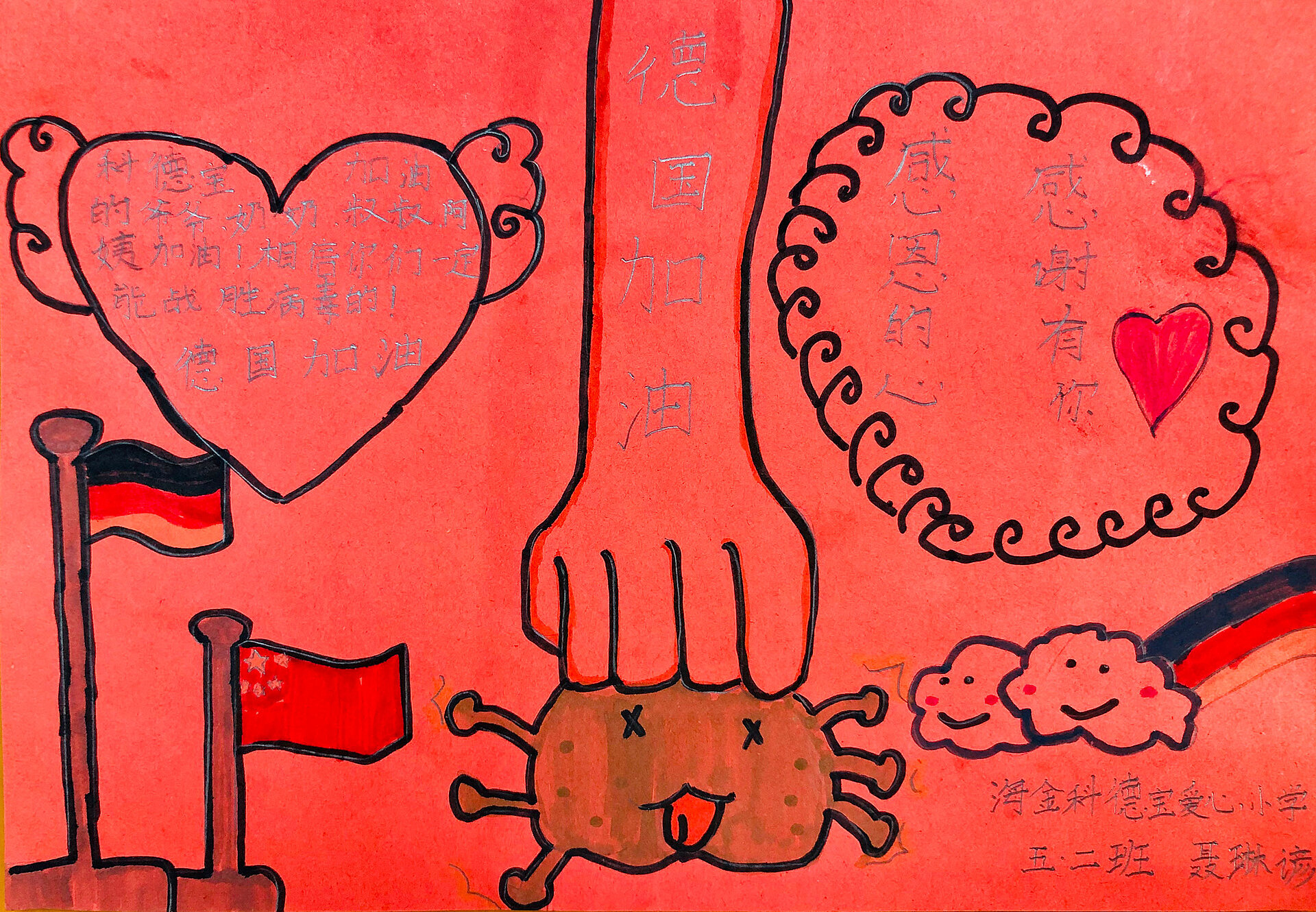 The "Love Beyond Donations" campaign
After the opening, volunteers from local Freudenberg companies launched the "Love Beyond Donations" campaign to not only provide financial support for the students but also to actively help shape the lessons themselves, particularly during the annual summer camps. Over the past 10 years, almost 1,000 Freudenberg associates and partners have participated in this school project to provide ongoing support for children. It is one of the Freudenberg Group's largest aid projects outside Germany.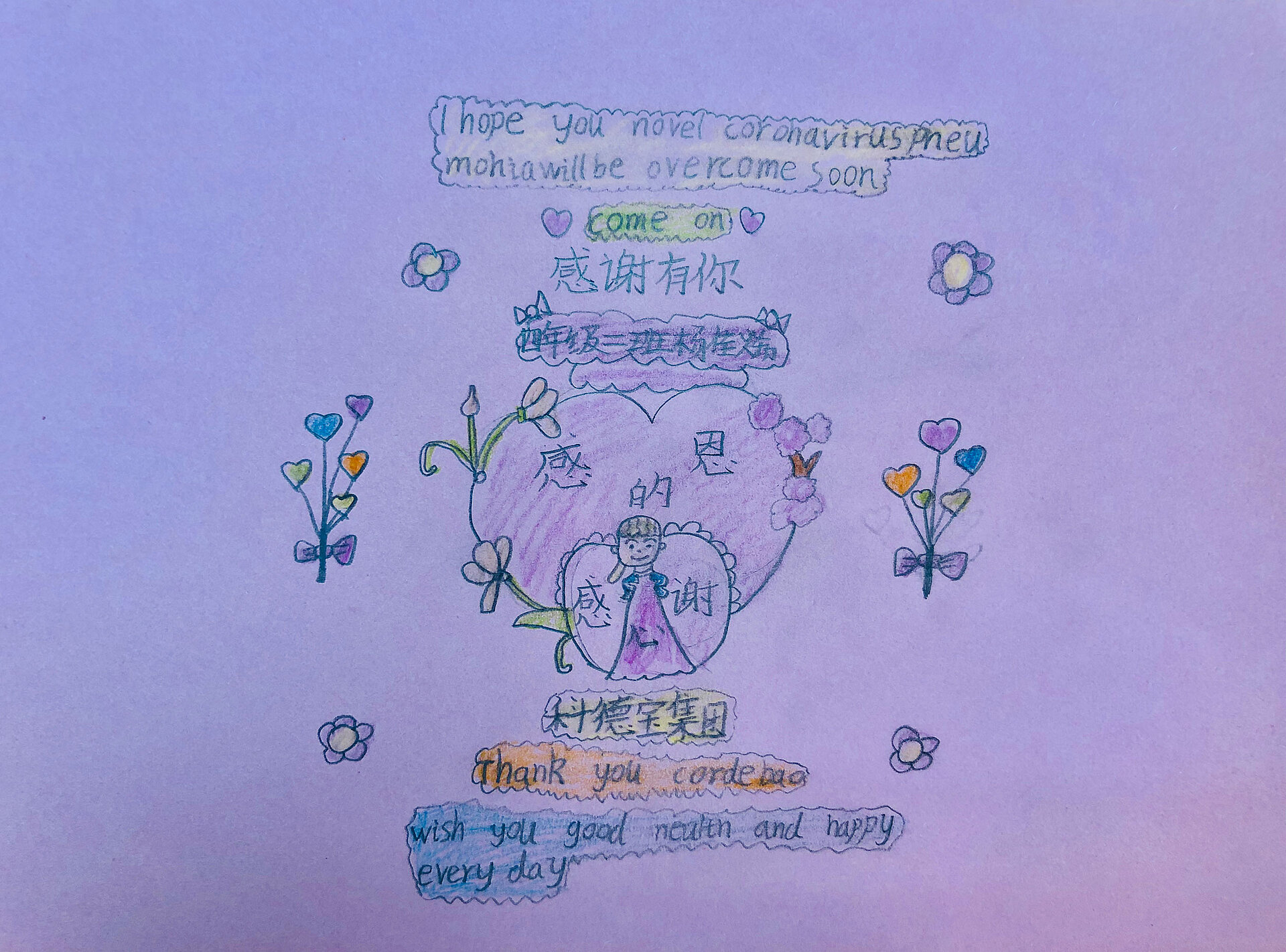 The letter from the primary school refers to this long-standing connection: "In 2008, following the earthquake in Sichuan, you took the initiative to build a wonderful new campus with a playground for us. Since then you have been supporting the 'Love Beyond Donations' project to provide the school with lessons and financial support. Now 11 years have passed. Your love and kindness make it possible for us to grow up healthy. That is why we have decided to donate masks to protect your health, to help you in the fight against the corona virus and to contribute to a community with a common future for humanity," it continues.
There are even more good wishes in the primary school video. Have fun watching it!