Health, Safety & Environmental Protection
Focus on people and
the environment
The HSE (Health, Safety and Environment) Guideline includes the HSE principles and defines the Freudenberg Group's Values and Principles for HSE. The overarching goals are avoiding all accidents, preventive healthcare, and continuously reducing the negative impact of the Group's business on the environment.
Freudenberg is committed to the well-being of its employees and their personal development. Occupational safety and health are encouraged and practiced at all hierarchy levels within Freudenberg. Health, safety and environmental protection are an integral part of all processes.
This approach has enabled the Freudenberg Group to maintain the number of accidents at a low level relative to industry benchmarks. Existing measures are reinforced and enhanced with innovative approaches to ensure continuous improvement. Success in occupational safety serves as a benchmark for other areas where Freudenberg also engages in continuous improvement. In addition to reducing environmental impacts, this is particularly relevant with regard to health protection.
The safety of employees in the workplace has top priority at Freudenberg. An HSE week is held each year, during which all Freudenberg Group sites are called on to implement HSE initiatives that go beyond daily routines. Aside from various occupational safety and fire prevention training programs, measures in 2022 also focused on aspects of sustainability, such as saving energy and avoiding waste, as well as on the positive benefits of ergonomic factors for a healthy working environment – including remote working. Furthermore, communication played a role in the context of practical emergency and crisis management training.
Internal and external audit processes and standardized HSE assessments at sites operated by all Business Groups monitor the implementation of internal standards and programs to improve occupational health, safety and environmental protection, as well as fire prevention. The findings from such audits are systematically evaluated and remedial measures implemented.
The roll-out of management systems for occupational health and safety (OHSAS 18001 and conversion to ISO 45001) and environmental protection (ISO 14001) continued in the 2022 financial year.
Many sites have introduced energy management systems in accordance with DIN EN ISO 50001 or EN 16246 to improve energy consumption, thereby reducing the impact of industrial activities on the environment.
The proportion of direct investment in environmental protection, occupational health and safety in overall investment in tangible assets, intangible assets and investment properties was 12.2 percent (previous year: 10.1 percent). A new category of sustainability-related investment was introduced in 2021. Here, the main focus is on the reduction of energy consumption and carbon dioxide emissions. In 2022, the proportion of investment devoted to sustainability was 2.7 percent.
Freudenberg is committed to protecting the environment and assumes responsibility for making its activities as environmentally-compatible as possible.
The goal is to continuously reduce the negative environmental impact along the entire value chain by using natural resources more efficiently, reducing emissions, saving energy, water and other consumables, and by optimizing transport processes. Many sites conduct analyses to identify energy-saving potential and implement the findings.
Freudenberg strives to make its activities as environmentally compatible as possible. One example of these endeavors is a project at the Freudenberg Home and Cleaning Solutions site in Salo, Finland. All waste generated at the site is fully recycled.
One example of Freudenberg's endeavors in the field of environmental protection is a project at the Freudenberg Home and Cleaning Solutions site in Salo, Finland. All waste generated at the site is fully recycled. This goal has been achieved in various ways, for example through process optimization measures such as reducing scrap. Furthermore, used mops are collected from end users, recycled and returned to the production cycle.
Another example from the year under review comes from SurTec Germany, where waste water was reduced by up to 20 percent through process optimization and intelligent process combination.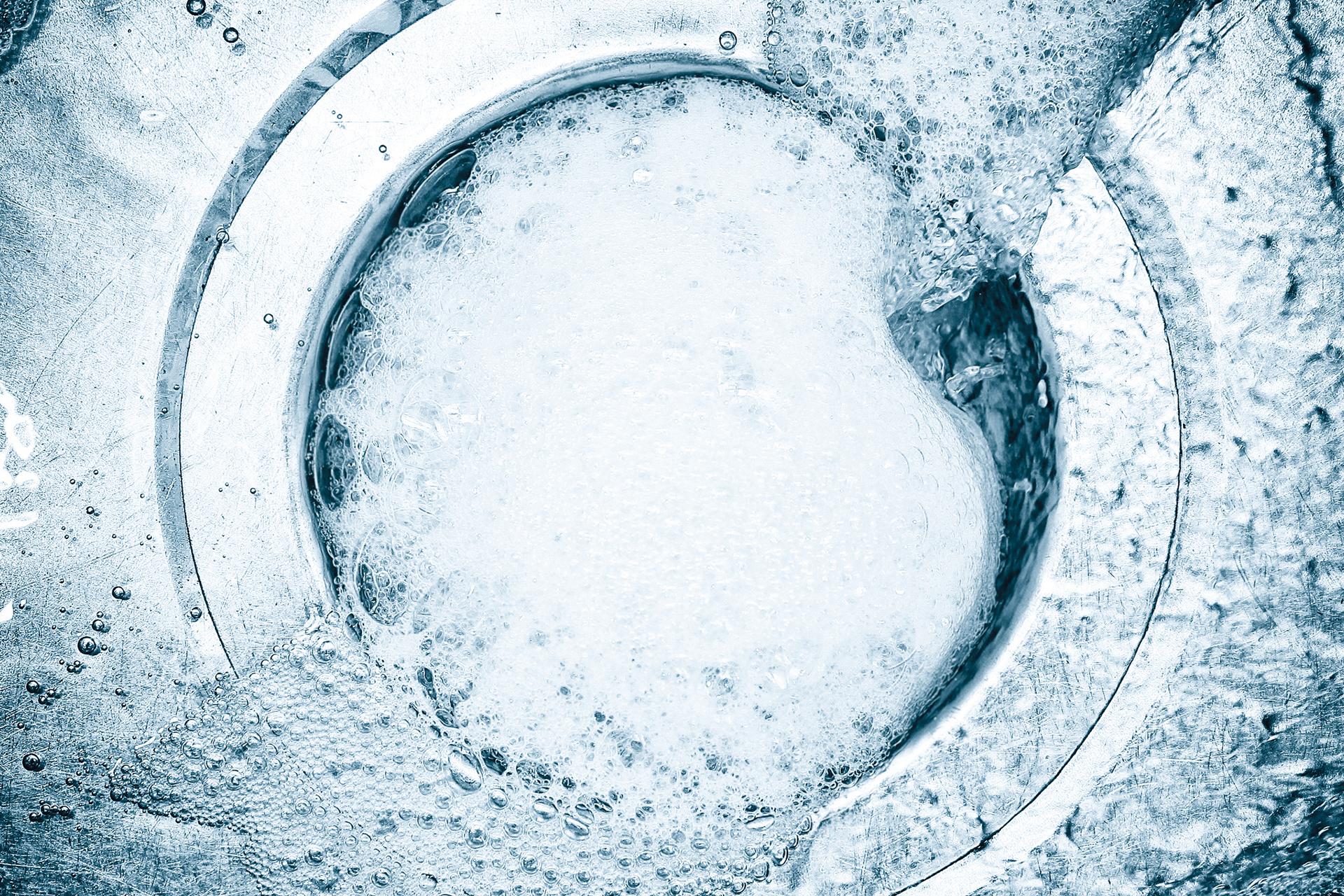 In 2022, the Freudenberg Group recorded 55 (previous year: 46) environmental and crisis management events.
There was a major fire at the Freudenberg Performance Materials site in Suzhou, China, in March, and another one at the Freudenberg Sealing Technologies site in Kufstein, Austria, in December. There were also minor fires at various sites, and operations were interrupted on several occasions as a result of power outages or process-related shutdowns. No employees were injured in any of these events. There were also various environmental events involving substance release, none of which resulted in environmental damage.
There was a string of natural disasters in 2022. A severe tornado wreaked extensive damage to buildings and materials at the Japan Vilene Company site in Paderborn, Germany, and operations were interrupted. The Freudenberg Sealing Technologies site in Hamburg, Germany, also suffered storm damage. There were two incidents of heavy rainfall in Weinheim and at the Freudenberg Performance Materials site in Hückelhoven, during which water penetrated buildings. Operations at Hückelhoven were interrupted as a result. There were site closures in Australia due to flooding.
Freudenberg used 2,583 gigawatt hours of energy in 2022 (previous year: 2,600 gigawatt hours). Consumption breakdown by energy sources is as follows:
Energy purchased from external sources (electricity, steam and district heat; 1,647 gigawatt hours)

Gas (859 gigawatt hours)

Heating oil (14 gigawatt hours)

Self-generated renewable energy (3 gigawatt hours)
The 2,583 gigawatt hours incurred costs totaling some 284 million euros. Energy costs accounted for 2.4 percent of total sales (previous year: 2.6 percent).
Provisions for contaminated sites were some 3.5 percent lower than the previous year.
Work on the rehabilitation plan for the former Freudenberg Sealing Technologies site in Pinerolo, Italy, continued, as did work on the ongoing groundwater monitoring programs at locations such as the Klüber Lubrication site in São Paulo, Brazil, and the Freudenberg Sealing Technologies site in Montrond, France.
Monitoring requirements specified by the authorities were implemented at the Weinheim site and at Freudenberg Sealing Technologies in Bristol, USA and Chem-Trend in Howell, USA.
The impact of the COVID-19 pandemic and the associated restrictions lost much of their intensity in 2022. Nevertheless, issues such as hygiene concepts, dealing with cases of infection, the comprehensive Corona vaccination program or the continued widescale use of remote working were still of relevance.
All over the world, there has been an increase in the number of mental health problems as a result of the pandemic. Freudenberg employees are unfortunately among those affected. That is why a comprehensive mental health initiative was launched at several sites in 2022, addressing topics such as how to deal with stressful situations or illness. In Weinheim, for example, numerous employees benefited from the support offered by presentations, workshops and consultations organized in cooperation with an industrial psychologist.
Once again, a large number of excellent projects focusing on the needs of employees were submitted in 2022 under the Freudenberg-wide "We all take care" initiative. Team solidarity was the subject of some of these projects aimed at strengthening psychosocial factors such as how to manage an increased workload or communication between colleagues through team interaction.
The winning project in Group 1 "Occupational Health Management" was an entry from Freudenberg Sealing Technologies in Weinheim. The "BIONIC@Components" project took an innovative approach to ergonomics. Body sensors were used to record movements while performing tasks and these motion sequences were then digitized and transferred to an avatar. The data can be used to assess occupational safety and identify stress patterns or for training or redesigning workplaces.
Freudenberg's internal reporting uses the LDIFR (Lost Day Incident Frequency Rate). The metric serves as a non-financial key performance indicator for the Freudenberg Group. All workplace accidents with at least one day of work lost per million hours are measured. In 2022, the LDIFR climbed to 1.8 (previous year: 1.3) as many of the restrictions imposed during the pandemic were lifted. This corresponds to a global figure of 186 accidents at work (previous year: 133).
There were five serious accidents in 2022. In three cases, employees suffered permanent damage to fingers or hands. In two cases, the injured employees were hospitalized for more than seven days, but did not suffer permanent damage.
Occupational safety focuses on measures aimed at raising awareness of safe conduct among all employees as well as the design of safe working systems. This is illustrated by successful "We all take care" ideas such as that submitted by first-time contributor Japan Vilene Company for the prevention of cutting injuries. The "We all take care" jury also praised Vibracoustic's Turkish site in Bursa for its submission of numerous project ideas over the last years. In 2022, the site came up with an idea on how to prevent work accidents involving industrial robots.
The internal Safety Boost initiative continued in 2022 with the focus on different issues. Attention centered on work instructions and hidden routines as well as hazard assessment of critical tasks. Critical-event communication was intensified. Unsafe situations, workplace accidents, environmental incidents and high-risk fires are investigated and reported Freudenberg-wide.
With regard to safety culture, the safety culture assessment tool was developed further. The regular internal review of the safety culture at sites is increasingly becoming a mandatory element of the Safety Boost program in the Business Groups.