The award recognizes Schoen's work performance as Asia representative of German technology group Freudenberg as well as her role as chairwoman of the board of the Shanghai German Chamber of Commerce. The official association is a platform for know-how and best practice exchange between Chinese and German business communities in Shanghai. In her capacity as board chairwoman, Schoen introduced the German dual vocational education system in Jinshan, Shanghai, to cultivate international high-quality technical talents for Shanghai and promoted "Industry 4.0" to local companies. Throughout her career, Schoen has always acted as a bridge between the Chi-nese and the German governments.
"I think of my role as a bridge builder to foster trust and communication among different communities, especially during the current challenging times," Schoen said at the award ceremony.
In addition to honoring her contribution to the city's economic development, the Magnolia Award also pays homage to Freudenberg's corporate citizenship initiatives. As Regional Representative, Schoen acts as the group's ambassador for all corporate citizenship activities in the region. In Shanghai, Freudenberg supports the Shanghai Golden Sun School non-profit organization, enabling underprivileged children to receive free robot programming lessons.
"Since first coming to Shanghai and studying at Fudan Univer-sity more than 30 years ago, the city has changed a lot. I am so honored to have not only witnessed but also actively contributed to the development of this amazing city over the last 25 years. Besides my personal contribution, the award also recognizes Freudenberg China as a responsible corporate citizen in Shanghai and encourages us to continue our long-term commitment to the sustainable development of Shanghai and China as a whole," said Schoen.
A leading German technology group whose roots date back 170 years, Freudenberg has been active in China for some 100 years and is committed to supporting the country's long-term development. Since becoming Freudenberg's Regional Representative, Schoen has overseen the group's innovation strategy in China, including continued investment in high-tech manufacturing infrastructure, local R&D facilities and new acquisitions. Last year, Freudenberg invested almost CNY 300 million in Greater China – an increase of almost 30 percent over 2017.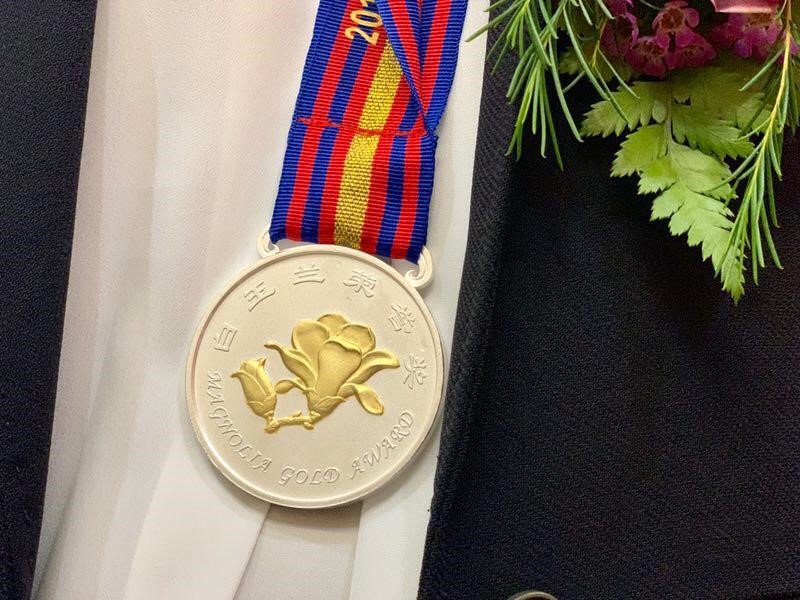 Established by the city government in 1989 and named af-ter Shanghai's official flower, the Magnolia Award recognizes foreign experts' and partners' contributions to Shanghai's economic and social development. A total of some 300 foreigners have received the Gold Award since its establishment.