Around the globe, Freudenberg Performance Materials is working hard to consume less water and recycle more wastewater in production than ever. The work is worthwhile, as seen in three examples from Taiwan, India and South Africa.
Mingta Yang easily recalls how water suddenly became a very important topic to him and his over 100 coworkers at the Freudenberg Performance Materials site in Yangmei, Taiwan. In mid-2015, the production site that Yang heads grew significantly. A share of nonwoven production in China was moved to the island country. The challenges this created for the company in the town of Yangmei were enormous: The volume of wastewater grew, far more chemicals had to be used and the quality of the treated water deteriorated.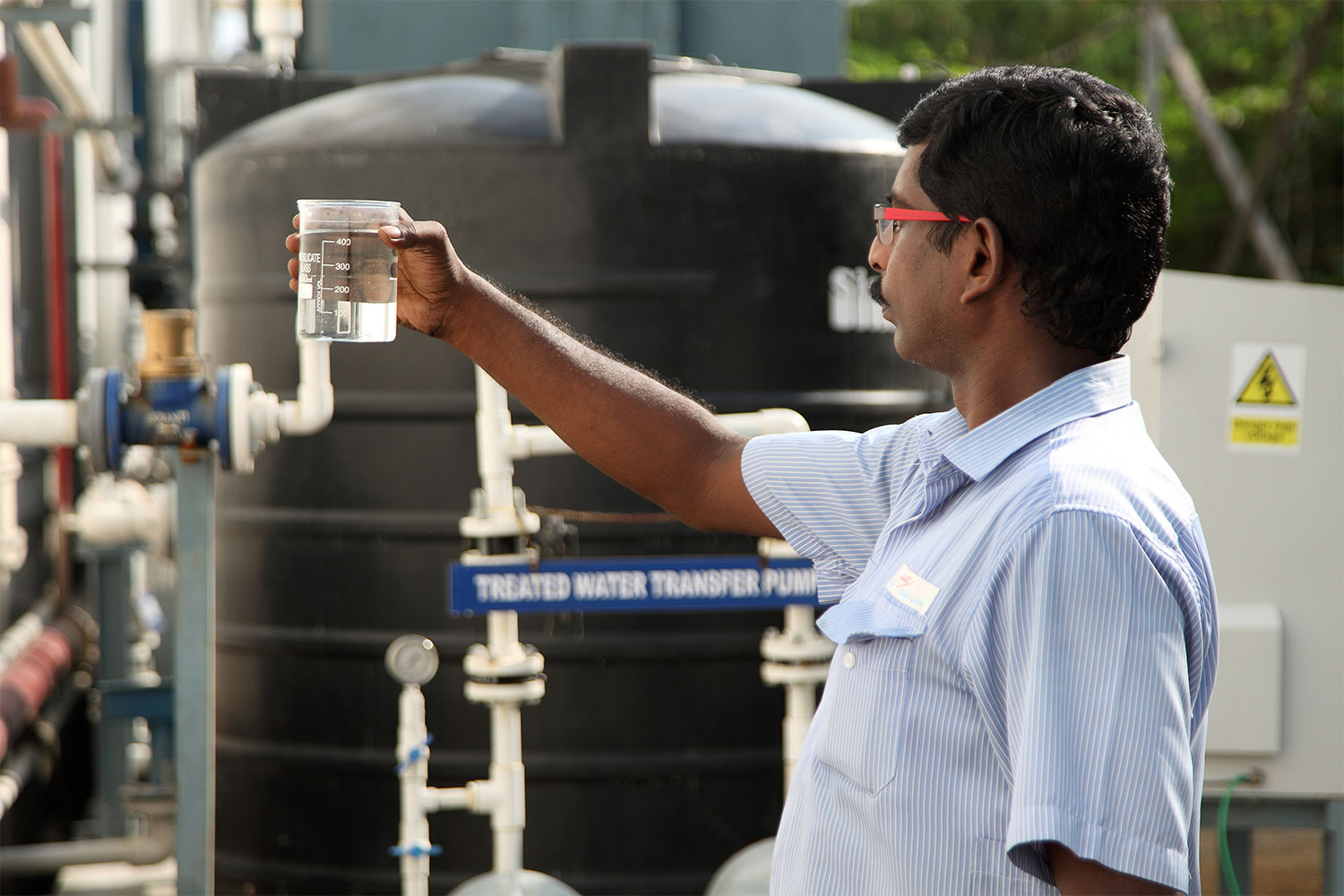 At roughly the same time, Gunasekaran Sivasailam started to think hard about H2O as well. The head of the site in Chennai, India, which also manufactures nonwovens, was worried about having a sufficient supply for production, as the city and its 12 million inhabitants generally consumes ground water faster than it can be replenished by rain. As a result, the soil becomes salty and, in some cases, sea water penetrates the aquifer. The water supply for the populace and industrial consumers is not certain.
Yang, Sivasailam and their teams reacted: They analyzed water circulation and usage at their sites, used knowledge from external researchers and experts as well as other sites, and worked out optimal solutions for their facilities, allowing them to work with less water and recycle as much as possible. They are not alone. "At all our sites we continuously work to consume water more sparingly and handle it more sustainably," says Detlef Kürvers, who is the Freudenberg Performance Materials head of the Health, Environmental Protection & Workplace Safety global function and regularly visits and advises some 23 production sites around the globe. "The progress is impressive, as the teams share their knowledge about functioning technologies and processes in the global Freudenberg network, allowing everyone to benefit.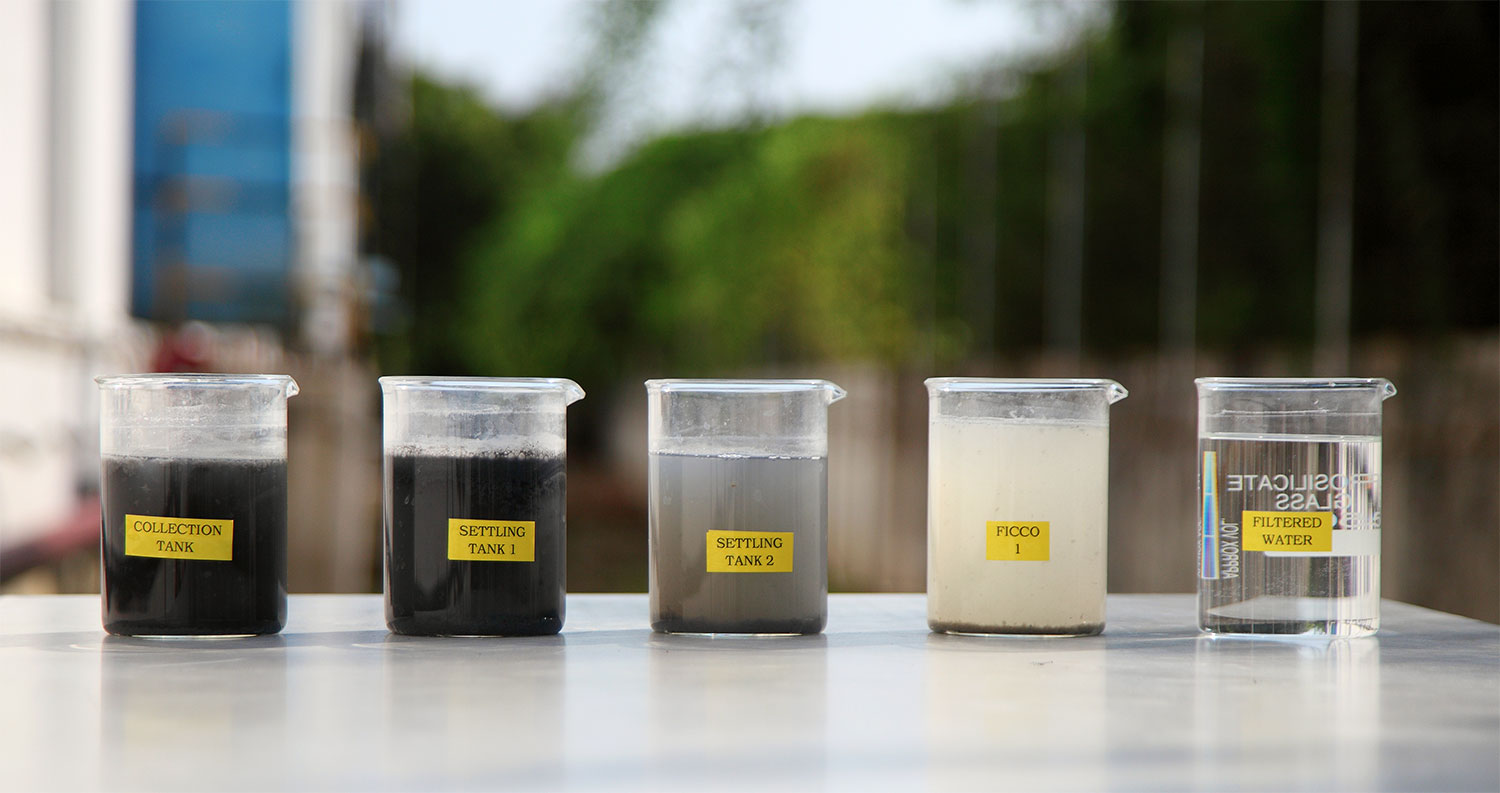 At all our sites we continuously work to consume water more sparingly and handle it more sustainably.
Detlef Kürvers, Director Global HSE Freudenberg Performance Materials
A completely new technology mix was installed at Yangmei to make water usage - production requires some 21 million liters a year - more efficient. "Our wastewater is cleaned in eleven steps," says production director Yang. In it, water and sludge are separated in several cycles with the help of ultra-filtration membranes. Then, reverse osmosis filters out further contaminant particles from the wastewater. "The share of recycled water used in the facilities then rose continuously from 4.3 percent to 60 percent since 2016. We also now need 200 fewer tons of chemicals a year," explains Yang. The new process also led to improved surface water quality and reduced operating costs by 23,000 euros a year.
100 percent recycled wastewater
At the site in Chennai, the team went even further because of the city's severe water situation. All the wastewater from production is now treated and reused. The Freudenberg team for Health, Environmental Protection & Workplace Safety collaborated with the Centre for Scientific Industrial Research Institute and the Industrial Waste Management Association in Chennai to develop a suitable and effective filtration process. After months of analysis and lab tests, a multi-stage filter technology was commissioned in mid-2016 that uses a variety of components and is perfectly suited to conditions in Chennai.
"This allowed us to recycle 100 percent of our wastewater," says Sivasailam. "The quality of the filtered water is much better and our overall consumption fell significantly: We no longer need 4.4 liters of water to produce a kilogram of textiles but only 2.7 liters." Another bonus: The solid particulate matter generated during the filtration process is then sold to the cement industry, where it is used as fuel.
more recycled water used in the facilities
Small changes, big impact
Given the state of global water resources, the improvements at Freudenberg Performance Materials sites are more important than ever. The World Resource Institute published a report in the fall of 2019 that claimed that ground water consumption has more than doubled around the globe since the 1960s. Forty-four countries - including India and South Africa - suffer from high or extreme water stress: The water supply is precarious. Too little precipitation falls or longer periods of extreme heat can mean acute water shortages or long-term undersupply.
The site in Cape Town showed how quickly such a scenario can become reality in April 2018. At the time, the South African metropolis was about to turn off water supplies to residents and companies. The situation has since eased, but new extended dry spells are not unlikely. "So, we took a series of steps to make sure our 70 employees use water more carefully and sparingly," says Health, Environmental Protection & Workplace Safety manager Christian Tiede. "On their face, the changes seem simple, but they can have a huge overall impact."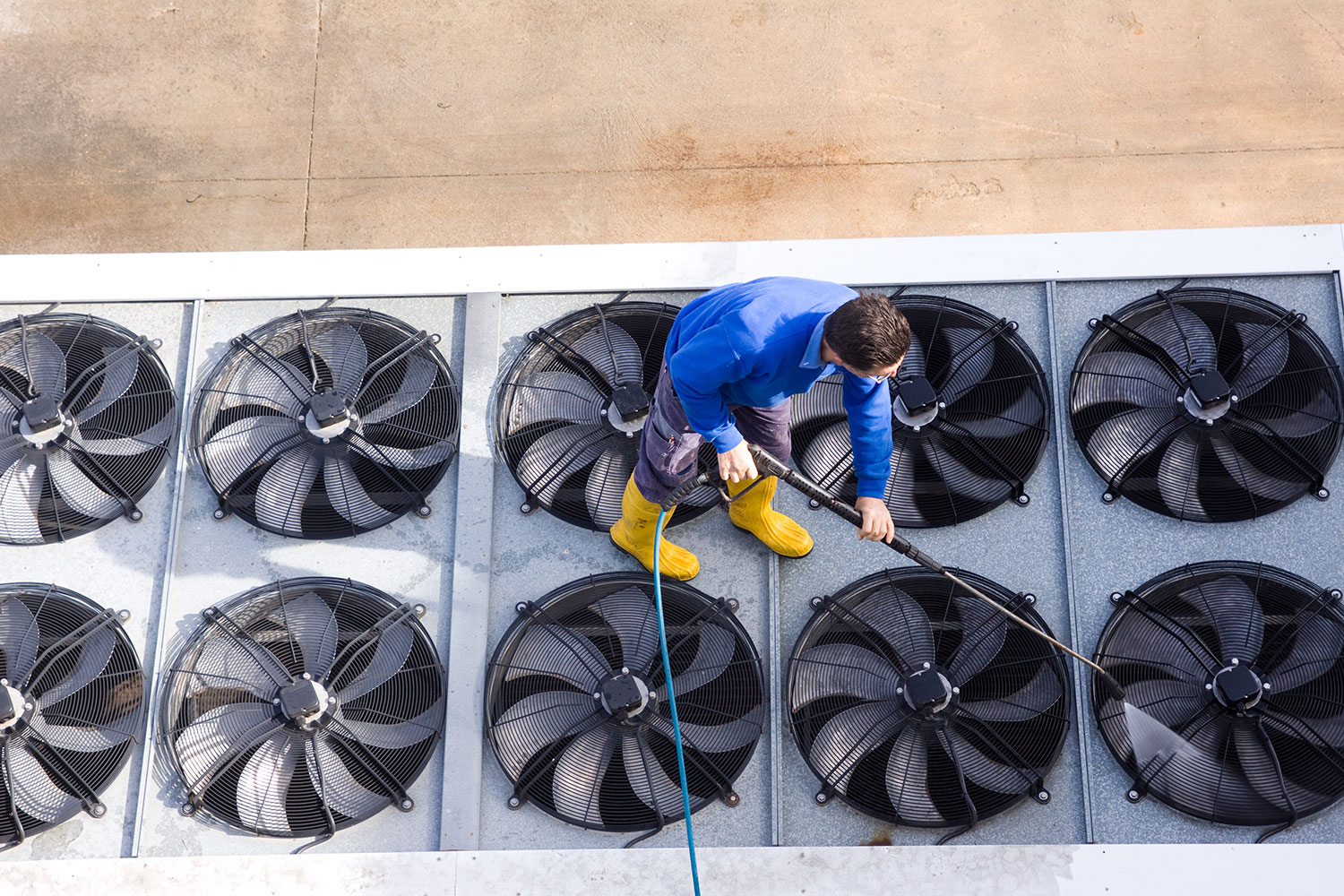 The practical tips have had big impact, because the employees follow them.
Christian Tiede, Health, Environmental Protection & Workplace Safety manager
Air conditioners are now only switched on when the weather is very hot and are not run constantly as they used to be. "As long as we have decent ventilation, as is usually the case, our air conditioners remain turned off," says Tiede. Two open water systems were also closed, meaning they were transformed into a water circuit and all the leaks in production were found and repaired. Behavior also adjusted: Training courses and workshops were held to teach employees about how to save water in their daily routines, such as carefully turning off water taps or not cleaning machines by running a hose over them for minutes at a time but by simply using a bucket of water and a rag.
"The practical tips have had big impact, because the employees follow them," says Tiede and the numbers prove it: In 2019, monthly water consumption was 426 liters or 68 percent less than in 2016. There is still room for more improvement: A system for collecting and filtering rainwater will soon be installed, which will then be used for cleaning and in toilets. And a few thousand kilometers away in Chennai, India, similar plans are in the works - thanks to the communication and sharing of ideas within the Freudenberg Performance Materials network.