Numerous cities suffer from traffic problems. Experts swear by a variety of smaller solutions: A new range of electrical vehicles will help reduce traffic jams and emissions and improve quality of life. There is no lack of ideas.
Traffic jams at rush hour are a huge challenge for all those involved in shaping urban life. However, most experts agree: No solution is simple. Whether congestion charging, frantic investments in bus and rail transport or fleets of shared bicycles - all these measures are part of a complicated puzzle. Clever assembly here means using multiple decentralized micro-solutions to solve the macro-problem of urban mobility.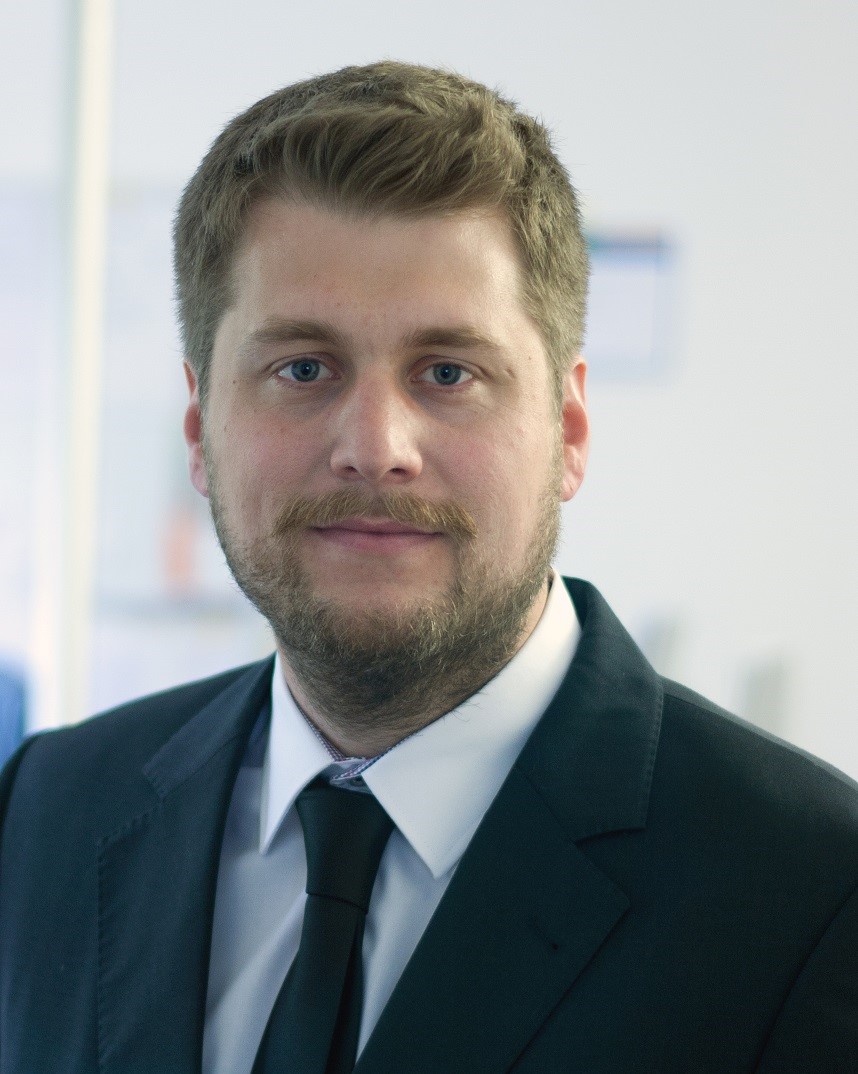 In Garmisch-Partenkirchen, Germany, Fabian Edel sits in his office in the Fraunhofer Institute for Industrial Engineering and helps piece together the puzzle. He starts small and works up to the big picture. Edel researches and analyzes new vehicle developments, their safety and what people can do with them in cities. "What we need are expansions to individual mobility," he says. In other words, he wants far more puzzle pieces that every city resident can piece together using their own ideas and needs.
Vehicles for the last mile
The upper range of micro mobility for Fabian Edel is a vehicle such as the Renault Twizy. It is fully electric, digitally equipped and thus perfect for sharing, has two seats, is a little over two meters long and well suited for the smallest parking spaces. The Twizy is not classified as a car but as a quad, which is nonsense, as quads are off road vehicles that drivers use to charge over fields and through forests for fun. The little Twizy is ill suited for such use. The vehicle falls into this category because of a truly German problem: it does not fit into the old classification system and German legislators are having a hard time adapting the classifications on the fly.
This lack of flexibility applies to the many of the small vehicles lower down on the micro-mobility scale. "We still throw all the personal mobility devices into the same pot," says Fabian Edel. The pot includes skateboards with electric drives, e-scooters and hover boards - i.e. two-wheeled scooters without handlebars. Nevertheless, draft legislation is now pending to create a new classification for these vehicles. The new classification is called PLEV or Personal Light Electric Vehicle. In many European countries the new vehicle classification is seen as equivalent to a bicycle - usually with a speed restriction. In Norway, Denmark, Finland, Belgium, Austria and Switzerland e-scooters can travel on bike paths - if none are available the PLEVs can travel on a car lane just like bicycles. Usage in the US has been far less problematic, as authorities intervene far less in traffic regulations.
The electric skateboard from JayKay.
"Most of the vehicles are designed for the last mile," says Edel. In other words: people use them to get to their cars, which are no longer parked in their residential area but a bit further out. Automotive manufacturers are also getting involved in the development of PLEVs: Volkswagen presented a folding three-wheeled "Last Mile Surfer" in 2015, BMW's X2City is an electric kick scooter and Daimler is planning the "Vision Van"; an electric and digital delivery vehicle which uses drones to deliver goods the last few meters.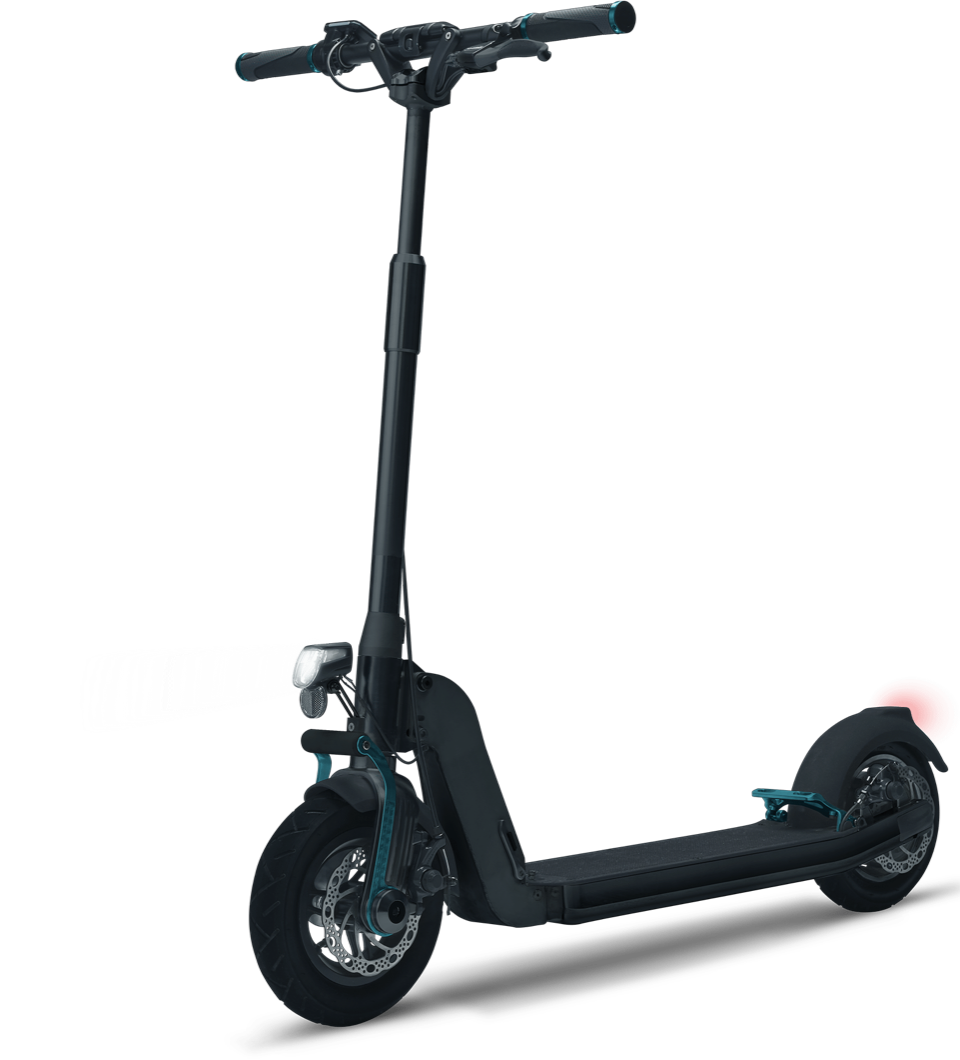 Yorks' e-scooter is designed to be both stable and lightweight.
Startups are trying their luck in this sector, Yorks is a spinoff of the Fele Group, a developer of on-board networks for OEMs and automotive suppliers. Yorks is working on an e-scooter, designed to be both stable and lightweight. It will have range of about 25 kilometers and a charging time of two-and-a-half hours. Currently, a second prototype for the scooter is in the works, in summer 2019 it will sell for about 1800 euros. The problem: registration. Is the e-scooter a moped or an electric bicycle? Company spokesperson, Dominik Neyer, hopes for registration as a PLEV. "The length of time involved can hinder many innovations, some developers have given up entirely." However, the company receives government support from the Federal Ministry for Economic Affairs and Energy.
One key advantage of small electric vehicles is their easy integration into the mobility mix. Their GPS modules and digital components make them easy to integrate into sharing platforms, thus making PLEV fleets near train stations or parking lots conceivable. The electric skateboard from Jaykay might also be there too: Isabell Armbruster is COO of the company from Kressbronn on Lake Constance, Germany and she says that the drives are hidden in the axles so that no technology is visible. This helps in traffic as a board with visible equipment would attract attention and compromise safety. "Our board is inconspicuous." Currently users can only use the boards in areas where the German traffic regulations do not apply.
To change things, PLEV developers are working closely with the TÜV certification company and visiting conventions where the legal requirements for new forms of micro-mobility are discussed. According to Isabell Armbruster from Jaykay, agreement has been reached on the following guidelines for registration: the vehicles must have a maximum speed of 20 km/h, two brakes and a light and users might be required to wear a helmet. Only those with a Class M license can drive a PLEV and must be 16 years of age.
The only remaining question: Where should the micro-vehicles drive? "On bike paths," says mobility expert Fabian Edel. However: "Bike paths need to be wider, and the traffic management system better. The space will become available once the car become scarcer on city streets." Clearly, micro mobility is clearly a complicated puzzle. The actors all agree on one point: The absolute need to improve urban air quality will be the decisive factor in the mobility shift. "After all, travel bans are a horror scenario for cities and their residents," says Fabian Edel.