Full steam ahead into the future
Full steam ahead into the future
He wanted to learn about the past; now he is working on the future. As a secondary school student, Felix Herberg took advance placement courses in history and ancient Greek. Today, the 48-year-old works on a key drive technology of tomorrow: the fuel cell. In the time between then and now, he has had an exciting and varied career – with 20 years at Freudenberg.
Drive technology of tomorrow
As Sales Manager Automotive Filters, Herberg has been supporting customers in the mobile fuel cell air filter and humidifier segment for around the last five years. Freudenberg Filtration Technologies components ensure better performance and maximum safety. "Freudenberg has 20 years' experience in fuel cells," he says. "Thanks to our extensive expertise, we are closely networked with our partners and customers worldwide. Only when we work together can we influence developments in this forward-looking business."
Fuel cell vehicles are a means of transport that use hydrogen or methanol to generate electrical energy in a fuel cell which is then converted into motion directly by the electric drive or temporarily stored in a traction battery. Thanks to its long range, the fuel cell is becoming a key drive technology for tomorrow alongside conventional batteries. The International Energy Agency forecasts that more than 100 million hydrogen-powered vehicles may be on the roads worldwide by 2050. The technology's strengths come to the fore on long journeys. Freudenberg Filtration Technologies supports the technology by developing air intake filters and humidifiers tailored to the fuel cell's unique properties. As a market leader, the company supplies a comprehensive range of standardized and customized products and systems.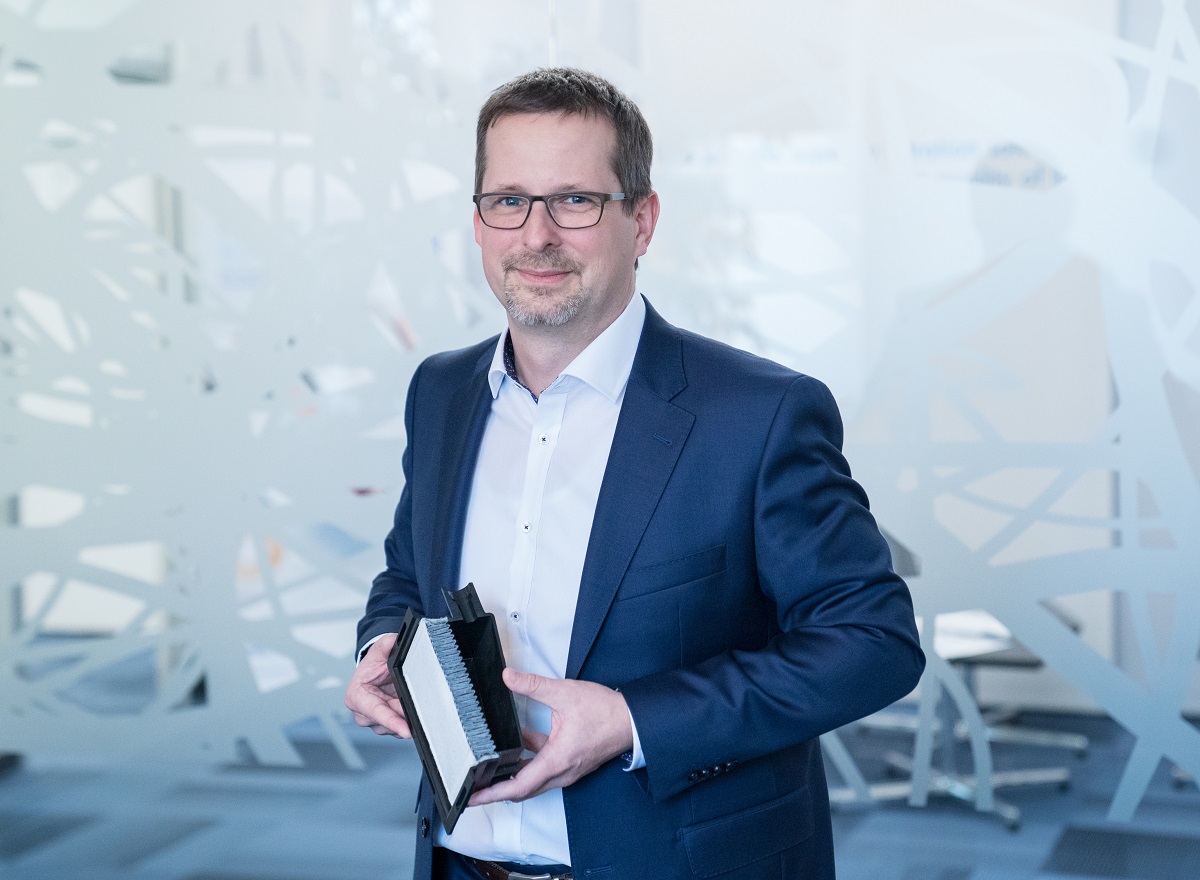 When Herberg first joined Freudenberg in 1999, he worked as a product manager for special filtration solutions before moving to the automotive sector as a Key Account Manager in 2004. In 2014, he took on responsibility for fuel cells. Thanks to his degree in chemical process engineering from Karlsruhe University and his professional experience at Freudenberg, the 48-year-old is familiar with both business and technical issues. This is a major advantage when dealing with the complexity of fuel cell filters and humidifiers. The cell and its catalytic converter must be protected from the tiniest solids and gases in the air feed," explains Herberg. Depending on the application, environmental conditions with the potential to damage the cell, must be taken into account - from the salty breeze near the coast to the alcohol-laden air in wine production. "Effective filtration is essential to protect the highly-sensitive components and ensure safety." The aim is to find highly-developed technological and commercial solutions for such issues leading to efficient industrial production.
Currently, buses and commercial vehicles are equipped with fuel cell drives. However, the technology is also successfully deployed in trains and cars. Fuel cells are even conceivable for ship drives. When hydrogen is produced sustainably, fuel cell vehicles are emission-free and help improve urban air quality, as the hydrogen reaction emits nothing other than steam.
Together with his team, Herberg has regular one-to-one contact with customers. "Customer focus is a key guiding principle at Freudenberg and helps us predict market developments and meet customer expectations. At this stage in fuel cell technology, we benefit from direct feedback." Thanks to many years of expertise in this field, Freudenberg has an excellent network in the industry. In line with "Innovating Together," Freudenberg's slogan, the filter specialist and his team draw on a large internal network and often discuss fuel cell developments with seal and gas diffusion experts throughout the Group. As a member of a choir, Herberg can compare his work to music: "Only when we work together on a piece can we create the potential for harmony and unison."
His passion for history only gives the semblance of conflicting with his focus on the future at work: "In the past, humanity successfully mastered many challenges. That gives me confidence in the future. Although we cannot predict it, we can work at better shaping the lives of those who follow us."
Customer focus is a key guiding principle at Freudenberg and helps us predict market developments and meet customer expectations. At this stage in fuel cell technology, we benefit from direct feedback.
Felix Herberg, Sales Manager Automotive Filters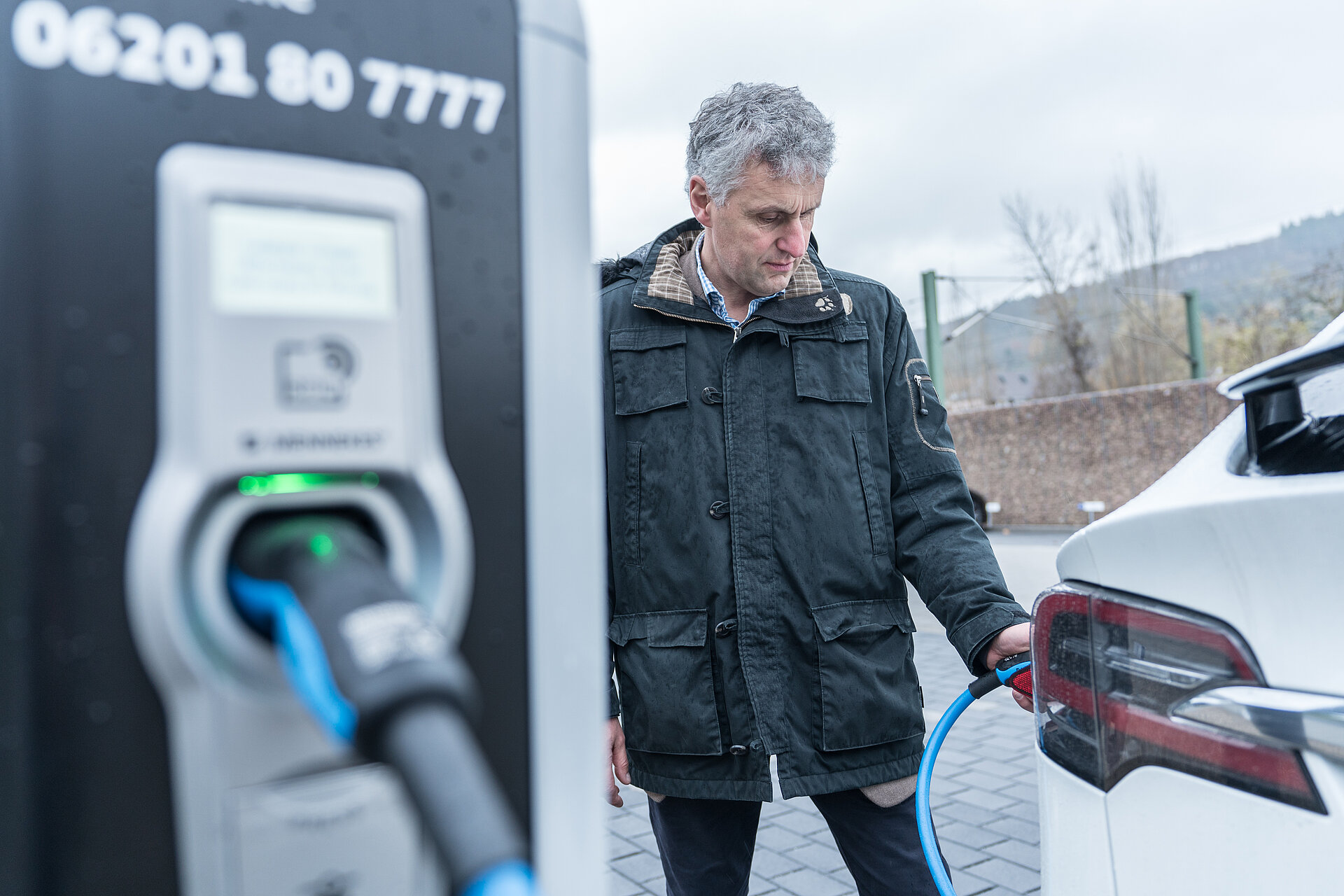 E-Mobility
Better batteries for electric vehicles
More