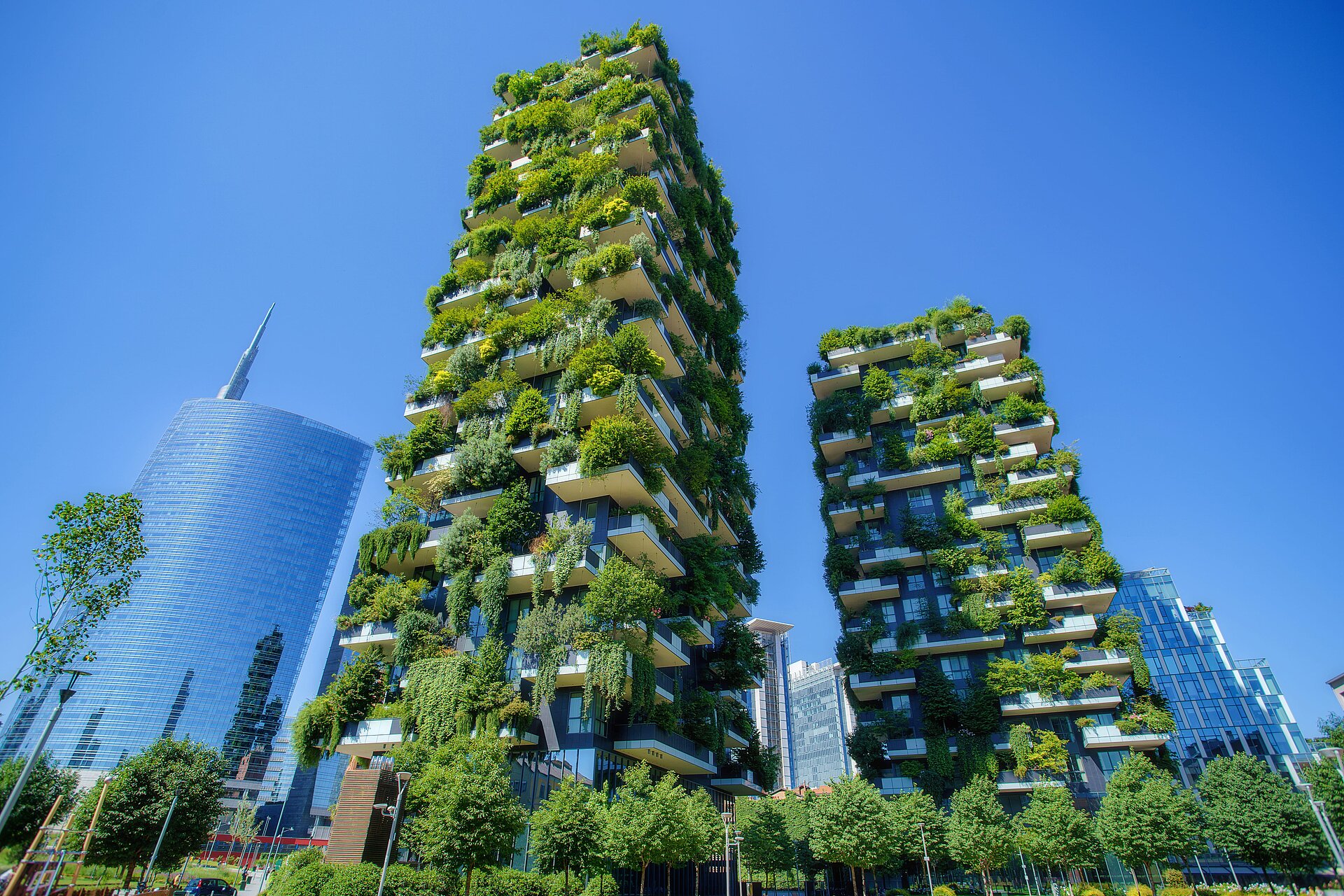 WHAT YOU SEE:
A city becoming greener.
WHAT YOU DON'T SEE:
Our textiles that bring roofs and facades to life.
As the cities are growing ever faster, mankind is facing the consequences of climate change. There is a demand for affordable ways to face the challenges and improve the living-standards. Freudenberg Performance Materials provides a surprisingly easy and effective solution to allow nature to do her work: greener cities made possible by our nonwovens. Multiplying the greenspace in densely populated areas does not only clean the air and convert CO2 to oxygen, but the vegetation also insulates the buildings, thus lowering their carbon emissions.
The key to a greener future? More green.
Cities need new concepts to align the need for more residential space with all its consequences and the tasks to preserve our environment on a global scale. As the trend of urbanization leads to metropoles growing into a proportion previously unknown, these cities are under more pressure to grow in a responsible and sustainable way. Therefore, they need new concepts to make the most of the space they have.
As space is the most valuable asset, greenery is vanishing to make room for more residential or office buildings. That is a vicious circle, as the air cleansing and cooling effect of greenery lessens, concrete, steel and glass soak up heat and do nothing for the air, let alone the atmosphere.
So, the solution is to follow the less obvious way the cities are growing, vertical. By greening the roofs and facades of the buildings. The products of Freudenberg Performance Materials for green roof systems let plants grow while protecting the buildings.
The nonwovens used in the green roof system are made from recycled PET bottles, thus reducing waste and carbon emissions.

Plants purify the notoriously bad air in the cities. They convert carbon dioxide to oxygen.

Vegetation provides extra thermal insulation. Less energy is needed to heat or cool the buildings to a comfortable temperature.

Greener spaces improve mental and physical wellbeing.

The city climate is regulated by the shift in the vegetation-concrete-ratio.
In today's world we are facing some challenges mankind has not known before. The rise of the megacities against the backdrop of climate change and other environmental consequences is just one of them. But Freudenberg Performance Materials have risen to the task and are providing an answer.
Our products for green roof systems can make a difference. By creating vertical green spaces, they improve the quality of living for the residents and the climate in buildings, the city and consequently the planet.
Learn more about our environmental improvements