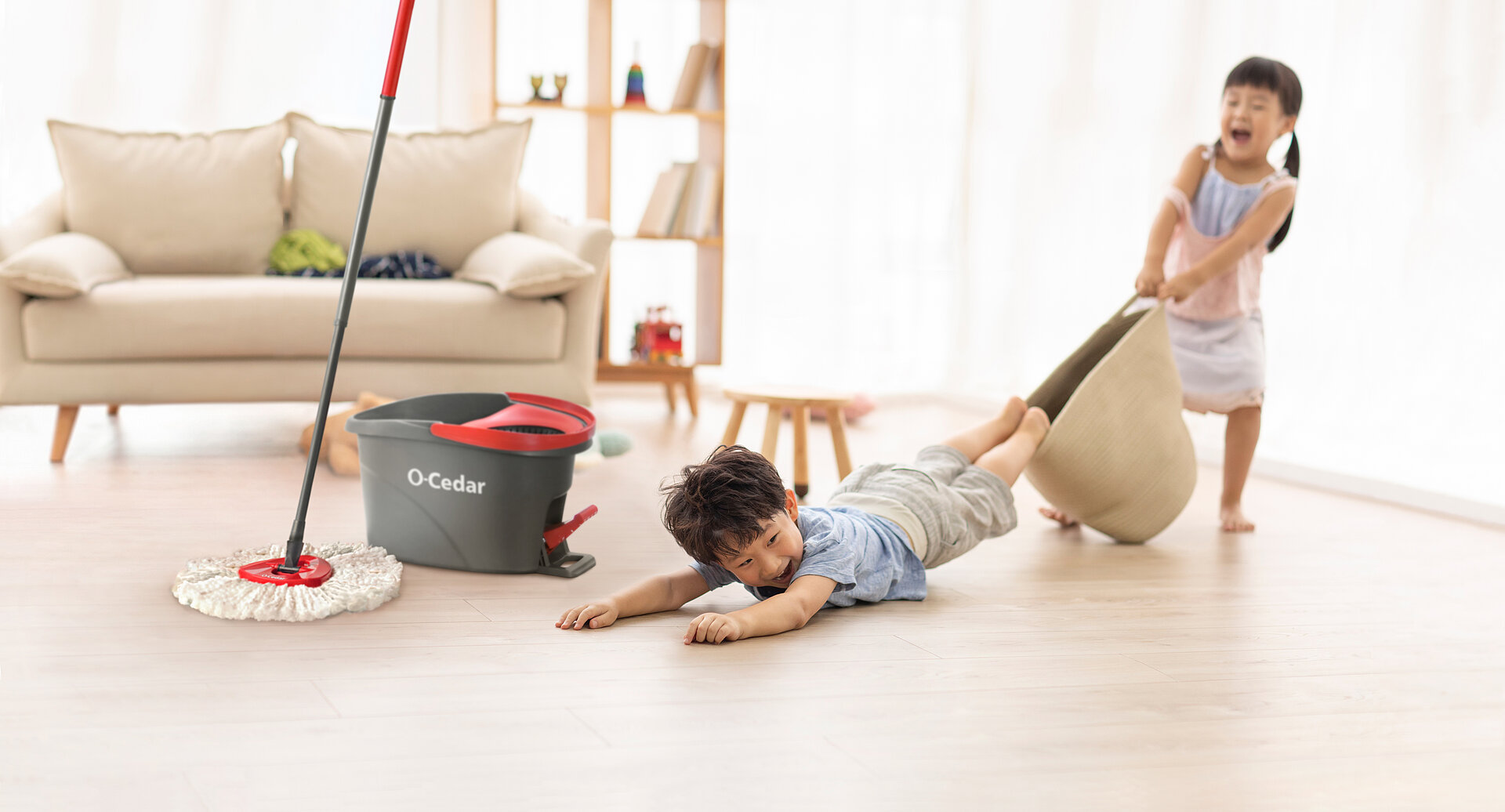 WHAT YOU SEE:
The smart way to keep your home clean.
WHAT YOU DON'T SEE:
The award winning and patented innovations behind it.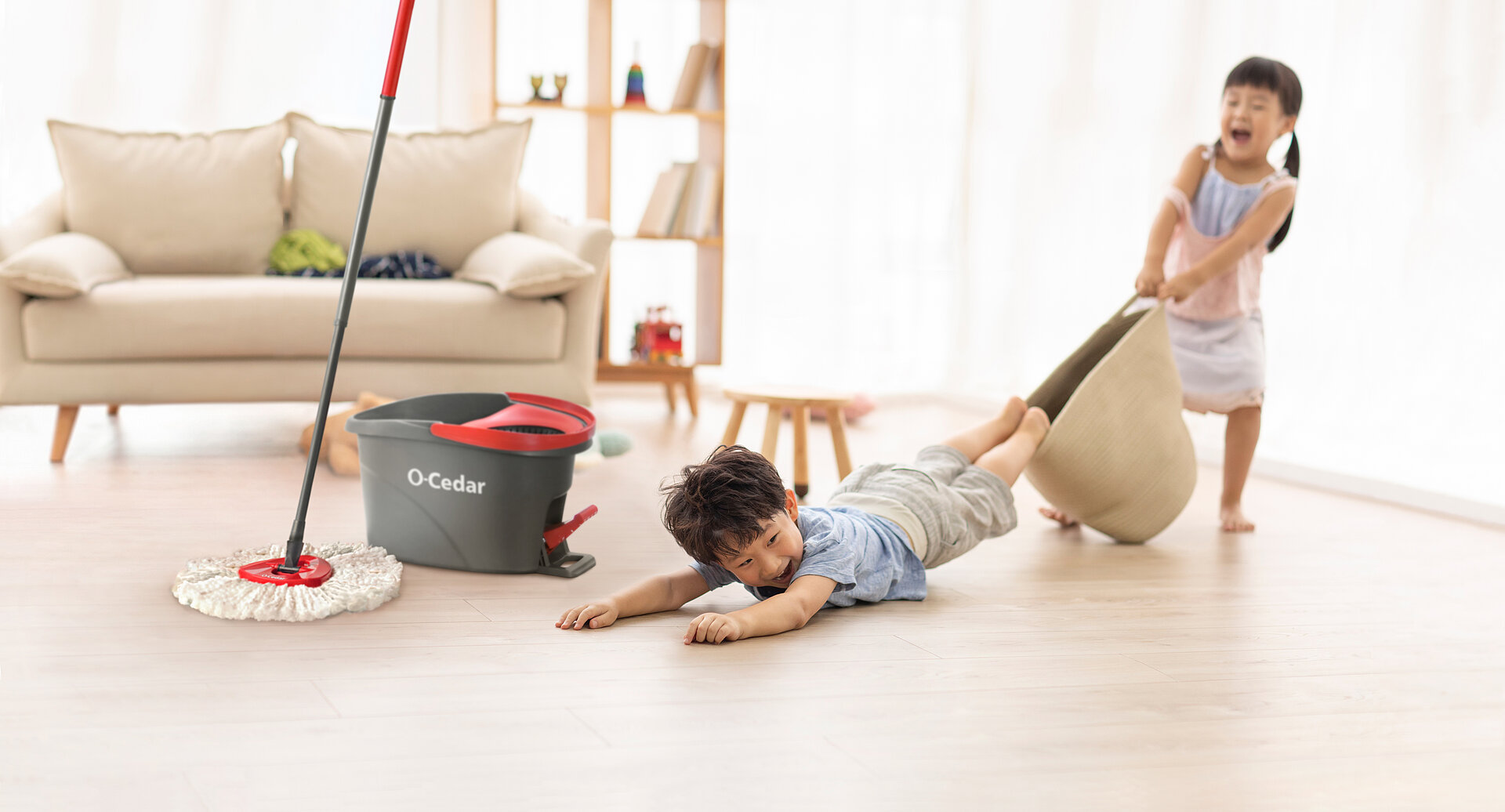 WHAT YOU SEE:
The smart way to keep your home clean.
WHAT YOU DON'T SEE:
The award winning and patented innovations behind it.
There is more to the cleaning solutions from O-Cedar than meets the eye. The ergonomic and convenient design and the outstanding cleaning performance of O-Cedar products are readily apparent. But behind our innovations lies a clear focus on the needs and habits of the people who use our products. In our product development, their insights play a major role in creating the high-quality, durable, and user-friendly products that help in cleaning their homes as easily and efficiently as possible. Because we believe a home only feels like home when it's clean.
Cleanliness – on my terms
O-Cedar takes pride in its consumer-centric approach. For our product developers, it is essential to gain a deep understanding of consumers' daily habits and cleaning needs during the innovation process . Even if this means visiting them at home.
Using a so-called design-thinking approach, researchers work closely with users of cleaning and household products to jointly develop new product ideas. This consumer-centric way of thinking lies at the heart of many O-Cedar innovations. For example, when using our spin mops, consumers do not have to bend down and touch the dirty water.
And microfiber mops can remove up to 99% of bacteria only with water, saving detergents, thus ensuring a time saving, thorough and efficient clean.

With the mop system O-Cedar EasyWring RinceClean consumers clean their floors only with clean water. The innovation has recently won the Freudenberg innovation Award.

In terms of sustainability, we strive to set new standards in our innovations, for example by reducing waste, using recycled and easily recyclable materials in our products and packaging.
Together for the consumer
O-Cedar incorporates the innovative experience and expertise of the Freudenberg Group into everyday household items.
Furthermore, the collaboration between O-Cedar and Freudenberg contributes to O-Cedar's stance on improving the world for coming generations by offering customers more sustainable solutions.
And there is plenty more Freudenberg to be found in people's homes: our materials, seals, and even food colorings make everyday life more comfortable and sustainable.
Learn more about our contributions to improve lives