Do you want to work globally and across multiple industries? We offer opportunities in leadership and supportive roles where we encourage professional growth and provide career advancement within the Freudenberg Group.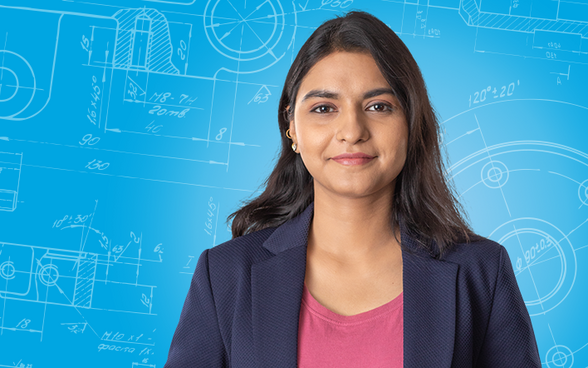 As a corporate employee, I know how important it is to support others across divisions to ensure we continue to be successful as a Group.
Tanu, Global Talent Management Expert
Tanu works at Freudenberg Filtration Technologies, the market leader in filtration solutions that improve quality of life. She is proud to develop people to support our sustainable mission.
We focus on providing an inclusive environment and recognize our diversity contributes to our success.

Sustainability & Social Commitment

We support social and sustainable projects and encourage employee involvement.

We allow for flexible work models to ensure both professional and personal success.

Profitieren Sie von internationalem Austausch und globalen Job-Möglichkeiten.

We offer a variety of trainings to ensure you can develop in your career.
Exciting opportunities at the Freudenberg Group
We offer creative scope and attractive development prospects across all functions and activities. Discover the career opportunities in our Business Groups.