CAPOL - With flying colors
CAPOL - With flying colors
Confectionery manufacturers are always looking for innovations. They can find them at the Freudenberg company CAPOL, where a German and Canadian research team has developed a unique dye technology that takes account of societal trends toward natural ingredients and transparency.
Strict purists may not think much of blue chocolates or pink chocolate Easter bunnies at first glance. Yet, the vast majority of confectionery fans around the world are open to such innovations as snacking becomes more popular: In 2018 alone, an impressive 166 billion euros were spent on sweets around the world, and more growth is expected – not least thanks to strong demand from Asia, the Middle East and North Africa.
To keep up with demand, the industry needs to constantly reinvent itself and react early to societal trends. That is why confectionary experts are always keeping their eyes open for innovations both big and small – capable of attracting customers and generating benefits for the companies. In doing so, they are confronted with new demands. "When it comes to ingredients, consumers want quality, transparency and sustainability," says Christian Hauk, CEO CAPOL. "The challenge for the industry is to meet these demands."
Know-how from North Germany and Canada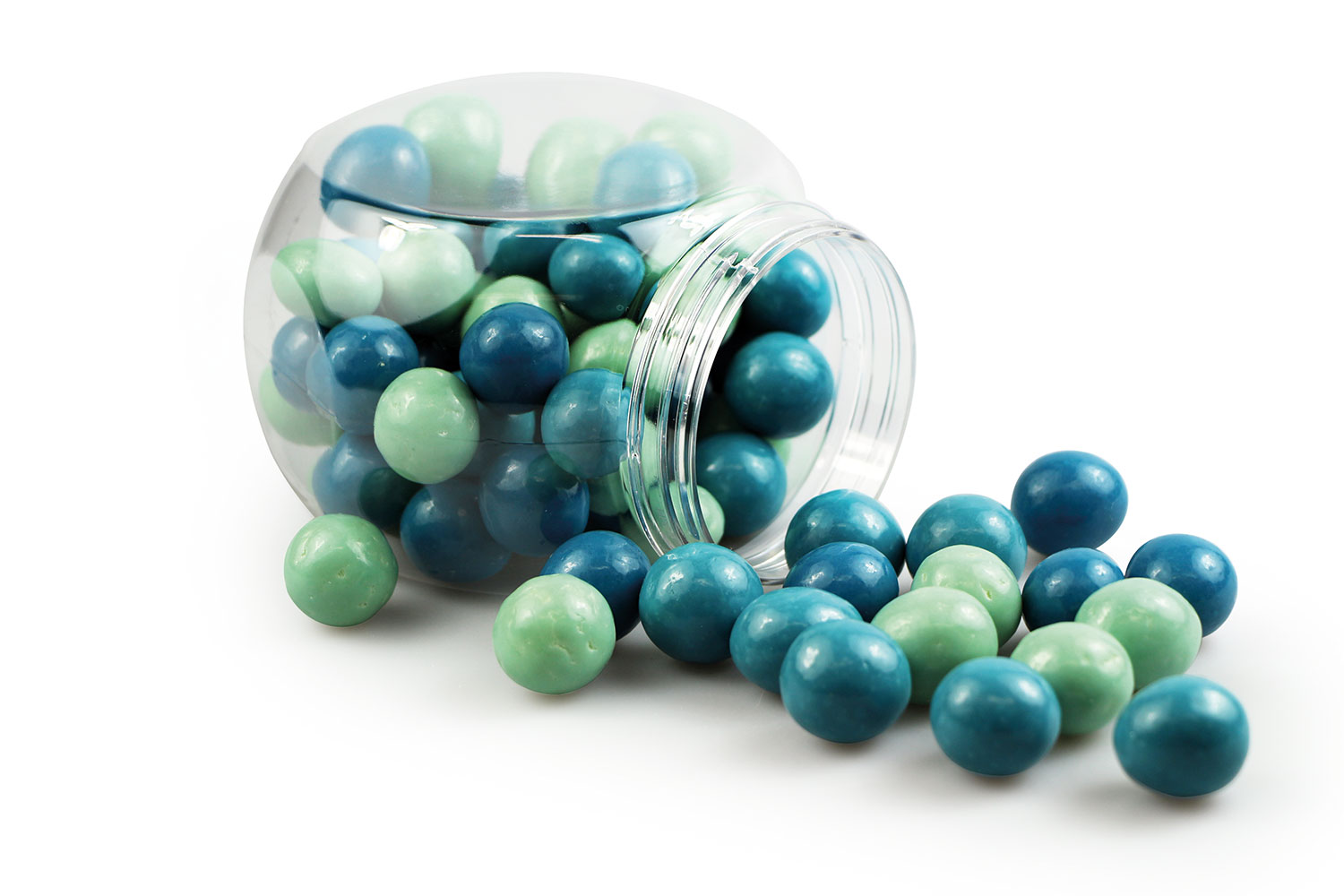 CAPOL is there to help. The company with headquarters in Elmshorn near Hamburg has 90 employees. A specialist for confectionery surface treatment for decades, CAPOL is the market leader in the segment. The company has over 300 products, which ensure that chocolates shine, gum candy does not stick together, and licorice twirls unroll smoothly. Its customers include many small and almost all large-scale confectionery manufacturers – for all of which colored confectioneries are an interesting market segment.
An international team of CAPOL experts is carrying out research in this area at the Elmshorn site in Germany and in St. Hubert near Montreal, Canada. In 2017, CAPOL acquired a Canadian company specializing in "Vivapigments" – one-of-a-kind color pigments with special properties. Following the integration into the CAPOL Group, a German-Canadian team was formed to work on the pigments' further technological development.
Our pigments are based on natural sources such as vegetable color extracts that can also be found in people's gardens
Plamen Nikolov, Director of Research and Development at CAPOL in St. Hubert
"Our pigments are based on natural sources such as vegetable color extracts that can also be found in people's gardens," says Plamen Nikolov, Director of Research and Development at CAPOL in St. Hubert. "This is good news for consumers who want fewer synthetic dyes in their food or would like to see them eliminated entirely." The pigments get their dye from plants like red beets, red radishes or turmeric. They are created using a special technology that was developed and patented by CAPOL, with which plant-based proteins encapsulate the natural color extracts, thereby making them insoluble in water and less sensitive to light and heat.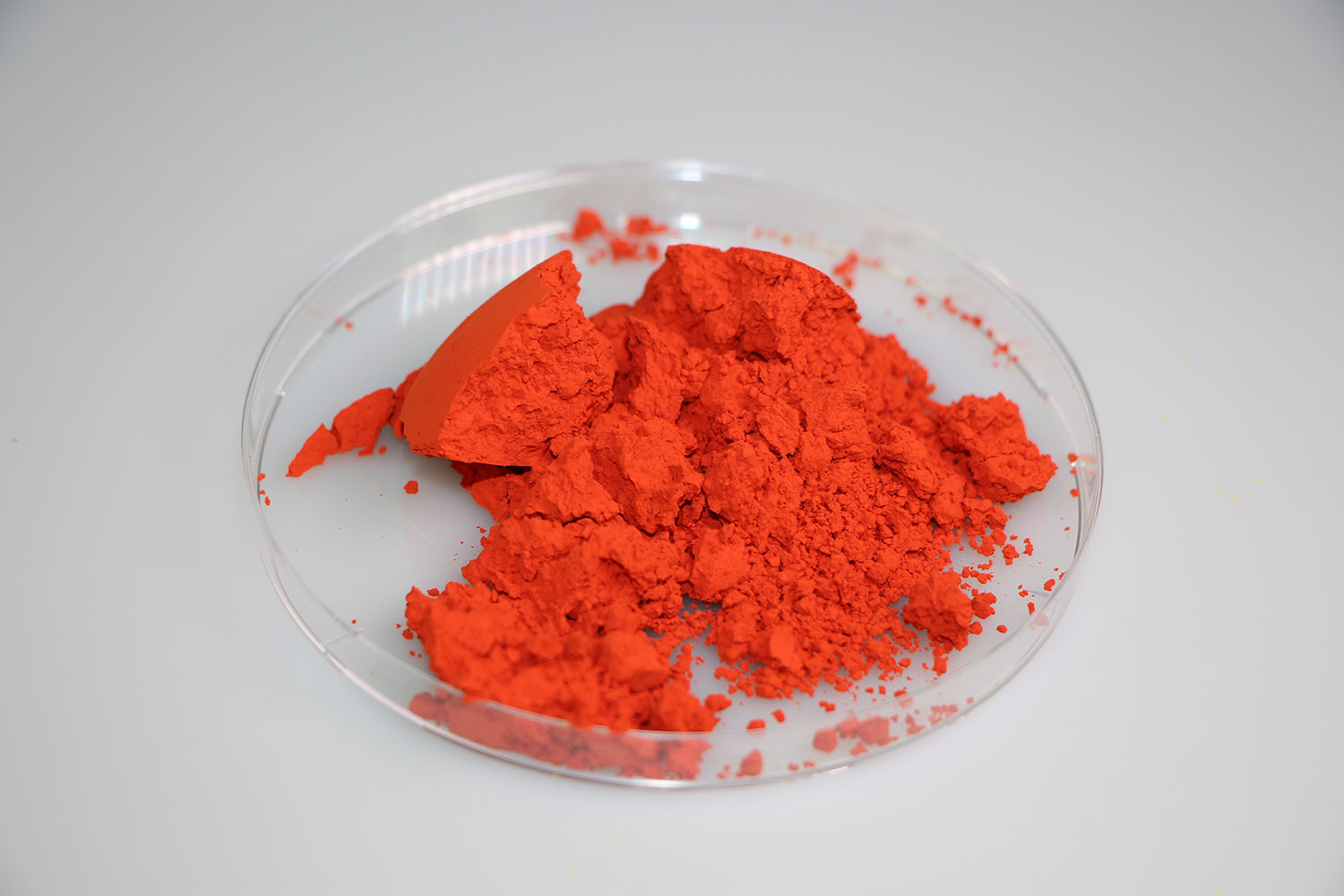 While CAPOL in Canada laid the groundwork for powder pigments, the German members of the team applied their extensive knowledge in confectionery industry applications. Their focus lay mostly on identifying the simplest and most efficient way for food manufacturers to use the technology in their current manufacturing processes. "The color stability of Vivapigments alone makes them an attractive choice for the confectionery industry," says Britta Beer, Head of Research and Development at CAPOL. However, in addition to that, the entire confectionery manufacturing process needs to remain lean and fast.
Vivapigments
So, the CAPOL research team spent nearly a year experimenting with a new product, using various recipes in countless test runs to ensure it meets industrial customers' needs. "We succeeded in developing an oily color dispersion from the Vivapigment, which can be easily used for industrial production." The color dispersion combines the best of both worlds: the specific properties of the Vivapigment and the comfortable application in a directly usable product, without any dust, clumping or pre-treatment – making it a good fit for confectionery industry needs.
The Vivapigments' properties and the resulting dispersions have another advantage: They meet growing consumer demand for transparent and easy-to-understand information about ingredients, not only in the confectionery and food industries but also in the pharmaceutical and cosmetics sectors. This appeals to customers who want to avoid ingredients they consider unhealthy or unsustainable, such as synthetic dyes. Thanks to this CAPOL solution, everyone can now enjoy colorful chocolates or chocolate bunnies with a clear conscience.