Standardized solutions are not his thing: EagleBurgmann Project Development Manager Lorenzo Zabala runs international customer projects all over the world and loves seeing what challenges each day brings.
When he started working for Burgmann Industries in Venezuela in 2000, just after completing his engineering degree, the young man from Caracas had no idea how far afield his career would take him. After finding an interesting job offer for Dubai on the company bulletin board three years later, he had to apply. "I had always wanted to work abroad and was thrilled when my boss at the time wrote me a recommendation," says Zabala. Things worked out and Zabala found himself on a flight to Dubai three years after starting at Burgmann.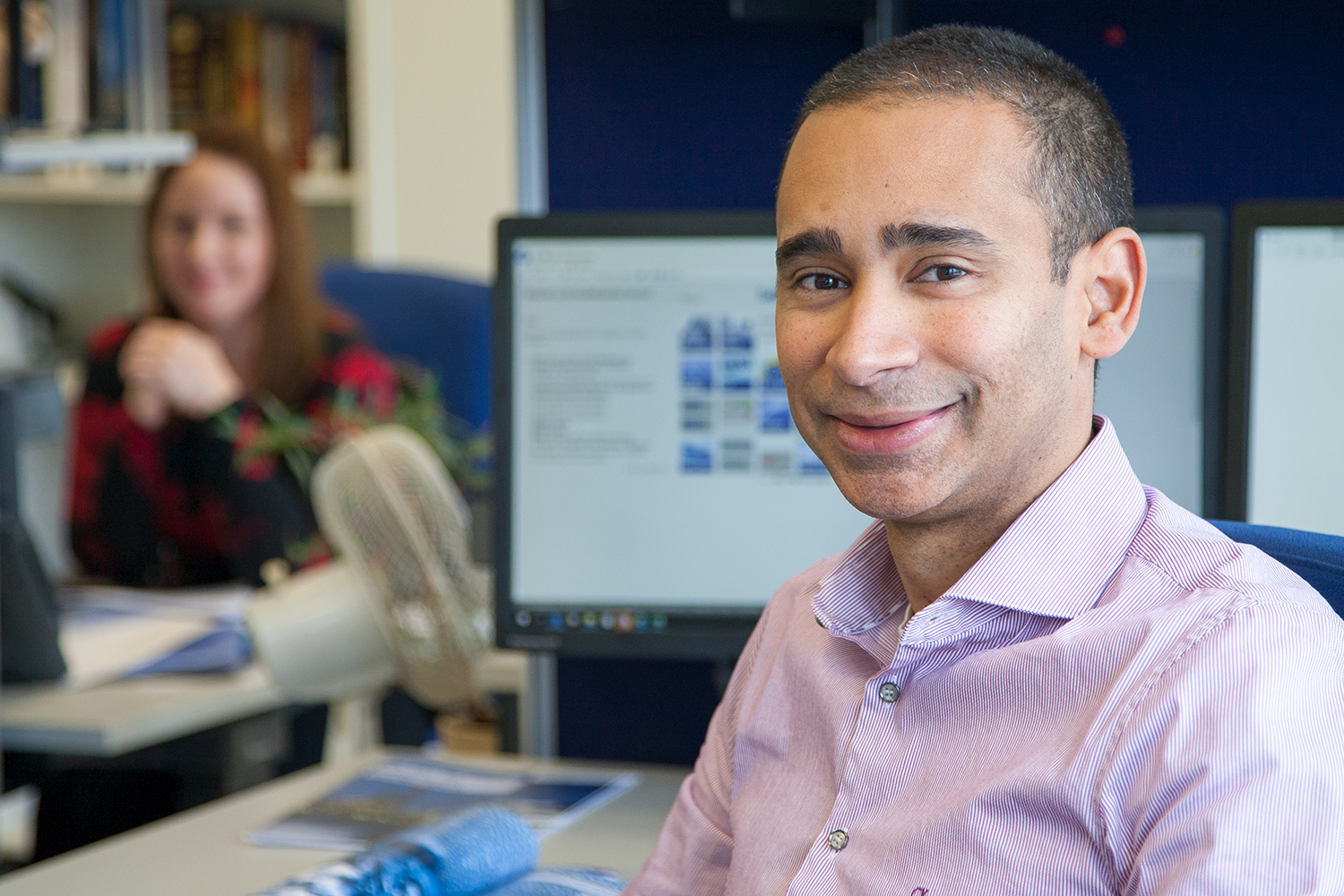 Lorenzo Zabala in office in Wolfratshausen near Munich, Germany.
Zabala worked as an application engineer for the following three years, where he learned about the region, the people and the culture. From 2006 to 2012, he worked as Project Sales Manager on international projects. "Job variety was great," says the 43-year-old. "No day was like the next. It was never monotonous." Working with Turkish colleagues he assisted customers in Saudi Arabia, Kuwait, Qatar, Bahrain and the United Arab Emirates, on major oil and gas refining projects. "My time working in the Middle East was very demanding and I grew a lot," says Zabala. "Nevertheless, I needed a change after nine years."
Zabala then moved to the EagleBurgmann headquarters in Wolfratshausen near Munich, where he worked as an application engineer in the oil and gas division. He is now the Project Development Manager for strategic projects. He is currently working on supplying components to a refinery in Kuwait that will be one of the largest in the world when finished.
Does he feel the urge to travel to distant lands once more? Not really. The Venezuelan has put down private roots in Germany. He is now married with two children. "The only things I really miss are the good weather, the raucous Venezuelan culture and the delicious South American food," he says with a twinkle in his eye.
Lorenzo Zabala on his way to an oil field in Oman to visit a customer.