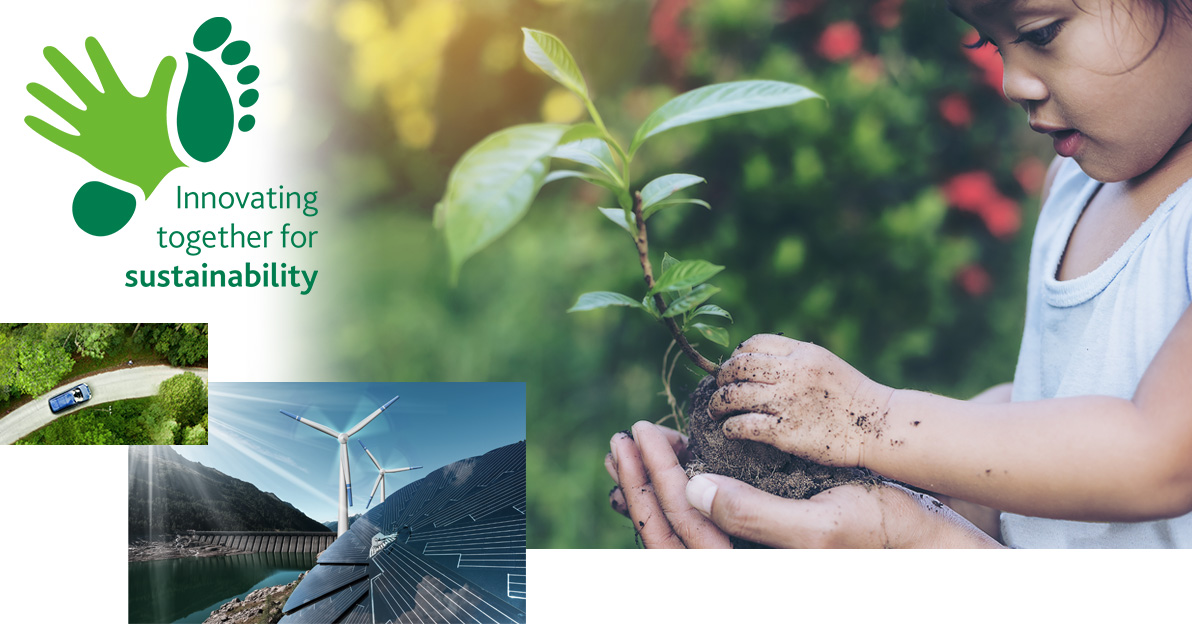 Sustainability and long-term vision are integral parts of our corporate strategy and social responsibility. Taking action is part of Freudenberg's corporate culture.
In doing so, we follow two approaches. First, we continuously minimize our own footprint by using energy and materials efficiently. Second, we maximize our handprint by providing sustainable products and services to our customers. Efficient Freudenberg innovations are already significantly reducing the consumption of natural resources and CO2 emissions in countless customer applications. In short, we are improving both our own environmental footprint and that of our customers.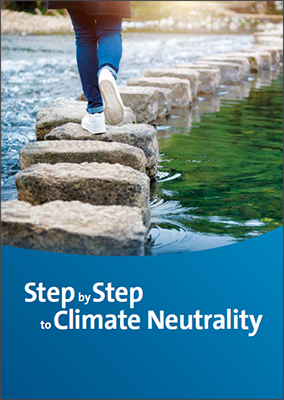 Responsibility Report 2022
Step by step to climate neutrality
This Responsibility Report sets out our commitment to the environment and society. Since the beginning of our company almost 175 years ago, we have been concerned not only with financial success, but also with taking responsibility. Sustainability, occupational health and safety, environmental protection, compliance, human rights and labor standards, and corporate citizenship are embedded in our Values and Principles and are closely linked.
Freudenberg is serious about climate protection
Freudenberg intends to be a climate-neutral company by 2045. The seriousness that the company has displayed relates to its basic values and a traditional sense of responsibility. And it is evidence of the economic opportunities that a consistent course toward sustainability offers.
This primarily involves a reduction in energy consumption at each facility while simultaneously manufacturing sustainably. More insights into our sustainability strategy can be found in our digital responsibility report.
Freudenberg is exploring all options for conserving resources and becoming more efficient.
Dr. Tilman Krauch, Member of the Board of Management
Freudenberg wants to be climate-neutral by 2045. How and why is the Group charting a course toward sustainability? Dr. Tilman Krauch, Chief Technology Officer and member of the Freudenberg Board of Management, offers answers. "We want to work as energy-efficiently as possible, saving as many resources as we can and in so doing steadily shrink our own environmental footprint all the way to climate-neutrality."
Please activate subtitles
Less is more
"Footprint" refers to the amount of resources we consume to produce our products and provide our services. The goal is to significantly reduce our use of energy and materials, and to continuously reduce waste, scrap and emissions. That is why we have launched the "Sustainability Drives Climate Action" project. This includes specific targets on how significantly and quickly we will reduce our CO2 emissions. With energy efficiency projects around the globe, internal CO2 pricing and the purchase of green electricity, we are sending out clear signals in this direction.
The more the better
With innovative Freudenberg solutions, our customers are able to reduce their own resource consumption and emissions. The larger this handprint, the greater the benefit for the environment and customers. Here are just three examples. Low-friction seals have been reducing CO2 emissions from vehicles for years. Fuel cell and battery systems from Freudenberg enable climate-neutral mobility for ships, trucks and trains. In the machinery sector, our tribological solutions increase efficiency and extend service life, running time and maintenance intervals.