In the wake of the devastating tsunami in December 2004, Freudenberg built a Training Centre in Nagapattinam in the south Indian province of Tamil Nadu. It officially opened in 2008, with a vision to provide career and skills-oriented vocational training to young people, contributing to the creation of a sustainable future and bringing perspective to peoples' lives.
Built on an area of 13 acres, the Freudenberg Training Centre runs state-approved courses in welding, fitting, machining, motor mechanics and electrician trade. It has since obtained approval from the National Council for Vocational Training which has strict standards and is widely-recognized throughout India. The initiative highlights Freudenberg's long term thinking and vision.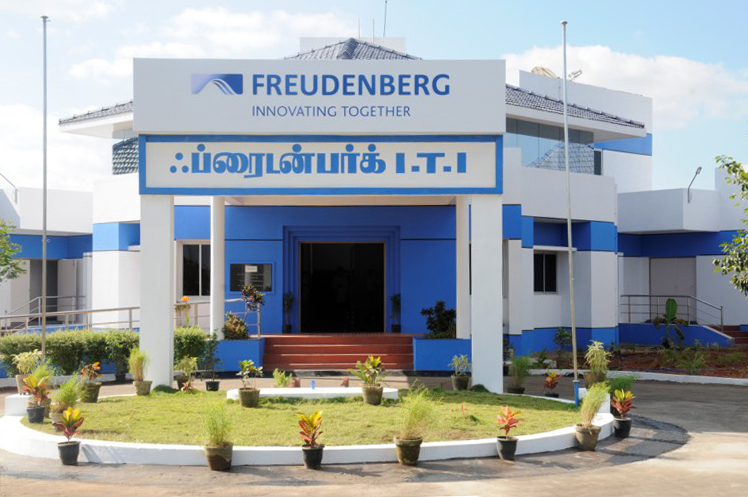 Contact
Mr. Georg Graf
Trustee: Freudenberg Tsunami Victim Rehabilitation Foundation
Facts
Training Centre started in 2008
Investment: exceeds Rs. 12 crore
Increase in number of female students, today 1/3 in electrician trade
Existing courses include: welder, machinist, fitter, mechanic motor vehicle (MMV), electrician trade
Students who have finished the course have found employment in the Freudenberg Group, TVS Motors, Renault-Nissan and Ashok Leyland
Living diversity for future success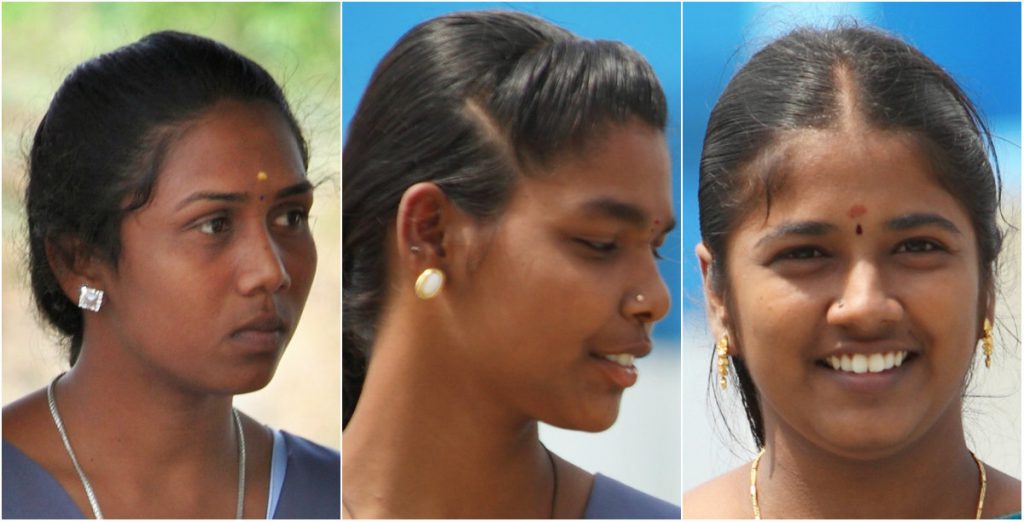 Renuka (right) was one of the first female teachers to join the Freudenberg Training Center. She teaches maths for all courses.
2016 was a milestone year for the training center as it not only added the profession of electrician to its existing apprenticeships in welding, fitting, machining and motor mechanics, but it also took on several female teachers and students.
We spoke to three of them about their motivation for joining the Freudenberg Training Center, about their experiences so far and we also listened to them talking about their hopes and aims for the future.
Why did you choose the Freudenberg Training Center?
Preeti: It was my father who encouraged me to take a look at the Freudenberg Training Center. The courses had been promoted in my village. What really appealed to me was the practical training on offer – I think it will be of great benefit in the future.
Nivedha: A previous student recommended the Center to me. I took a look at the curriculum. The vocational nature of the courses will help me in my future career or even enable me to run my own business!
Why did you choose a specific course?
Preeti: I chose the electrician course because I understand that this particular trade is highly-valued and respected. It also complements my pre-university studies in accountancy and commerce.
Nivedha: Welding was an attractive option for me. Although positions in this trade are mostly filled by men, I am confident we can change that here in India.
What are your hopes and aims for the future?
Preeti: I am very clear and objective about where I want to go. When I graduate from the Freudenberg Training Center, I hope to take up a Government job and build on the skills I have learnt here.
Nivedha: I would like to keep my options open. Generally, there are a lot of Government jobs, welding workshop jobs and other positions available. The practical and theoretical skills I acquire at the Training Center will stand me in good stead for many different career possibilities.
How long have you been working as a teacher?
Renuka: It has been nine months since I took up this role. I was studying engineering and was referred by my Head of Department to the Freudenberg Training Center. Prior to joining, I had experience of working in several other institutes.
Tell us about your experience here.
I enjoy teaching math. The culture at the Freudenberg Training Center is more open than at other institutes. And I especially like the fact that practical training forms a very big part of the curriculum.
Will this position benefit your career in the future?
It certainly will. I teach in English as well as in the local regional language of Tamil. Being at the Freudenberg Training Center provides teachers and students alike with an excellent opportunity to learn and get ahead in life.