As a family-owned, values-based technology group, success for Freudenberg is financial success as well as fulfilling the company's responsibility for society. The two goals have been inextricably linked since the company's founding.
At Freudenberg, responsibility for society covers five areas: Sustainability, Health, Safety and Environmental Protection (HSE), Corporate Citizenship, Compliance and Human Rights & Labor. All 5 areas are firmly anchored in Freudenberg's Values and Principles and closely linked to one another.
Facts and Figures
Key figure

2021

2022

Energy
Energy consumption
2,600 gigawatt hours
2,583 gigawatt hours
Energy efficiency
0,26 kWh/€ sales
0,22 kWh/€ sales
Energy cost / sales
2.7%
2.4%
Share of renewable energies in total
electricity consumption
21%
30%
CO2 emissions
82.5 tons/million € sales
55.2 tons/million € sales
Waste
13.3 tons/million € sales
12.2 tons/million € sales
Health and Safety
Total number of accidents with at least
one day of work lost
132
186
LDI-FR
1.3
1.8
Investments on occupational health & safety,
environment protection and sustainability
35.7 million €
48.8 million €
HSE management system
Plants with ISO 14001
83%
84%
Plants with OHSAS/ISO 45001
71%
75%
Sales, equity ratio and number of employees
Sales
10,038.7 million €
11,753.1 million €
Equity ratio
50.2%
54.0%
Number of employees
49,836
51,462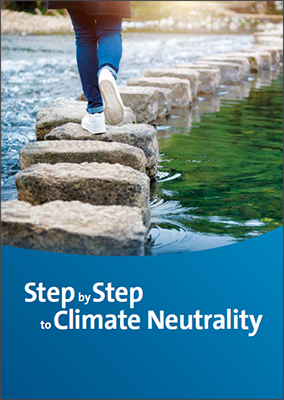 Responsibility Report 2022
Step by step to climate neutrality
This Responsibility Report sets out our commitment to the environment and society. Since the beginning of our company almost 175 years ago, we have been concerned not only with financial success, but also with taking responsibility. Sustainability, occupational health and safety, environmental protection, compliance, human rights and labor standards, and corporate citizenship are embedded in our Values and Principles and are closely linked.
We strive for solutions that improve living conditions around the world and support sustainable developments for the environment and society. Product and process sustainability have always been part of responsibility practiced at Freudenberg. Sustainability has two dimensions for us.

Footprint: How can we design our processes and run our sites to save resources?
Handprint: Which products and solutions can we develop so that our customers can produce more efficiently and sustainably or have their end products use fewer resources?
Health, Safety and Environmental Protection
The primary objective of our HSE (Health, Safety and Environment) principles is the prevention of all accidents, preventive health care, and the continuous reduction in the negative impact of business activities on the environment.
All the information on the most important events of 2022, as well as insights into our occupational safety, health and environmental protection measures can be found in this year's digital responsibility report 2022.
Management systems
The roll-out of management systems for occupational health and safety (OHSAS 18001 and conversion to ISO 45001) and environmental protection (ISO 14001) continued in the 2022 financial year. Many sites have introduced energy management systems in accordance with DIN EN ISO 50001 or EN 16246 to improve energy consumption, thereby reducing the impact of indus-trial activities on the environment.
Environmental Protection
Freudenberg is committed to protecting the environment and assumes responsibility for making its activities as environmentally-compatible as possible.
The goal is to continuously reduce the negative environmental impact along the entire value chain by using natural resources more efficiently, reducing emissions, saving energy, water and other consumables, and by optimizing transport processes. Many sites conduct analyses to identify energy-saving potential and implement the findings.
Corporate citizenship at Freudenberg extends beyond the value chain. Our goal is to be a good corporate citizen and good neighbor in all the countries, states and communities we call home. Thus, many companies, locations and employees are socially engaged and support a broad spectrum of projects - from small initiatives on site up to complex international programs.
Whether emergency humanitarian aid for people affected by the war in Ukraine, help for orphans in Vietnam or cooperation with an elementary school in the USA, our employees are committed to the well-being of others – even in their free time. Read more about the social projects that Freudenberg undertook last year.

In the aftermath of a severe earthquake, the Chinese village of Haijin was destroyed. Freudenberg helped rebuild the school and it re-opened for some 300 schoolchildren. Contact remains close: Every year, Freudenberg employees visit the school and organize various activities.

Whether emergency humanitarian aid for people affected by the war in Ukraine, help for orphans in Vietnam or cooperation with an elementary school in the USA, our employees are committed to the well-being of others – even in their free time. Read more about the social projects that Freudenberg undertook last year.

Integration of refugees: A Freudenberg Group-wide initiative helps cope with one of the largest challenges we now face. A special focus on supporting refugee children and youths by providing language skills training and educational opportunities.
As early as 1887, founder Carl Johann Freudenberg drafted his first business principles to help his sons take over the business. The document is the basis for Freudenberg's 10 Business Principles for partners and employees. One principle stipulates success must come from performance. Freudenberg shall not be involved in illegal or unethical business practices.
More information about the topic
Business Principles and Guiding Principles
Freudenberg's Business Principles were used to create Guiding Principles, which apply to all interactions with employees, business partners, stakeholders and third parties.
Compliance structure
The Business Groups at Freudenberg have general autonomy when making business decisions. The Business Groups are generally responsible for compliance with laws and regulations. At the holding level, and thus the duty of the Freudenberg Compliance Management Council, the focus is on the most important compliance issues relevant to the Group and those with international implications and which may especially pose a threat to Freudenberg's reputation.
Code of Conduct
The Code of Conduct is derived from the Business Principles and Guiding Principles, with a close focus on Responsibility. The Code of Conduct is the same everywhere around the world and is designed to ensure that respect for the law and proper conduct remain a cornerstone of how Freudenberg conducts business.
Ethics Offices
The Ethics Offices are a confidential contact center for all Freudenberg employees and third parties (i.e. individuals outside the Freudenberg Group, such as suppliers or customers) who would like to report an actual or imminent violation of the law or of our Business or Guiding Principles. Learn more
Risk management and Corporate Audit
Anti-corruption measures and evaluation of their effectiveness also remained a component of risk management and the work of the Corporate Audit team. The goal of the department is to uncover corrupt deals, evaluate the effectiveness of counter measures and improve as needed.
Internal audits examine compliance with the standards. Employees receive anti-corruption training in classroom sessions and e-learning programs. The Compliance Council, Corporate Audit and the Ethics Office work together to assess any incidents that may arise.
As a family company, we are devoted to our employees' well-being and personal development. We reject all forms of discrimination and harassment and show understanding and respect in our dealings with each other. We promote a multicultural environment where employees work together in worldwide teams to enrich our culture and capability. We believe in the value of enduring relationships with customers, suppliers and industrial partners.
The Freudenberg Group upholds a social commitment to all its employees. In this regard, it is impossible to define a uniform standard. The way this commitment is applied depends rather on the laws, practices, needs and opportunities in each respective country. Discrimination and exploitation of vulnerable people is explicitly prohibited anywhere in the Group.
Guiding Principle Responsibility
Our company and its family shareholders together are committed to protecting the environment and being responsible corporate citizens in all countries and communities in which we do business. We take all possible care to ensure the safety of the workplace and of our products. As a family company, we strive for the highest standards of personal behavior. Fairness and integrity guide our conduct amongst ourselves, toward our business partners and toward the general public.
The UN Global Compact is the world's largest and most important initiative promoting responsible corporate governance. Since signing the Global Compact in 2014, Freudenberg has made a voluntary commitment to ensuring its business is values-based and sustainable.
Freudenberg regularly reports on how the company is implementing the ten principles of the Global Compact and its contribution to achieving the UN Sustainable Development Goals in what is known as the UN Global Compact Communication on Progress (CoP) 2021. Starting in 2023, all participants – and that includes Freudenberg – must complete a standardized questionnaire containing some 70 questions – mostly multiple choice – in sections on Governance, Human Rights, Labor, Environment and Climate, and Anti-Corruption.
The completed questionnaires will be available during the course of 2023 from the UN Global Compact website.
United Nations Sustainable Development Goals
Responsible, proactive actions have a long tradition here. They are among the basic values that the company has lived by over its 174-year history. By signing the United Nations Global Compact, we support the 10 basic principles on human rights, work standards, anticorruption measures, and environmental protection, to which the United Nations agreed in 1987. And we are committed to the 17 sustainability development goals that were announced in 2016 shortly after the Paris climate conference. Since 2019, Freudenberg has prioritized eight of the 17 goals to which it can make a significant contribution.
Would you like to learn more about the goals that Freudenberg is focusing on and the contribution we are making in our work each day? Find out more in our digital responsibility report.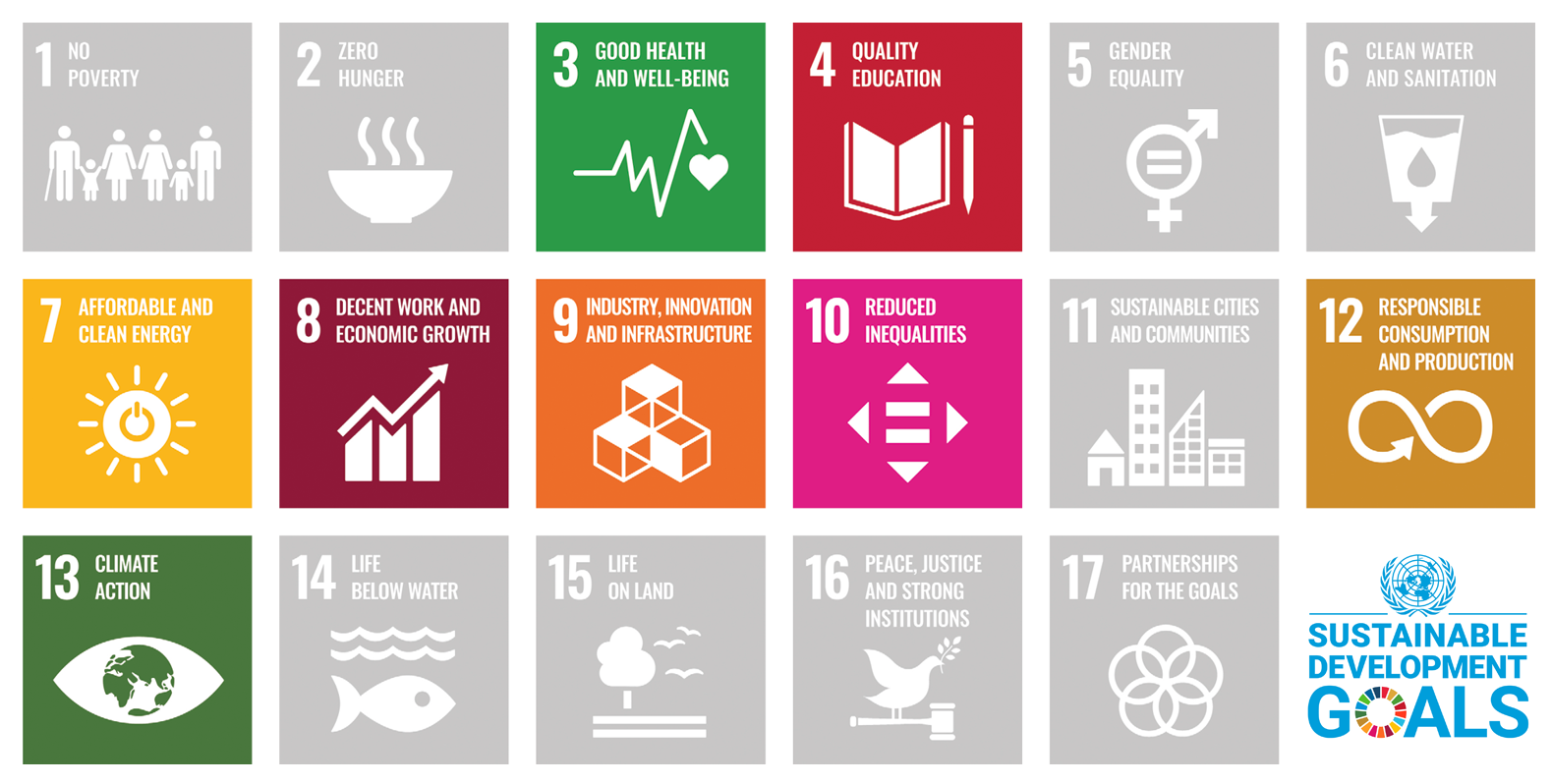 "We all take care"

Since its launch in 2002, the Freudenberg internal initiative "We all take care" has honored employees worldwide for their commitment to safer, healthier and environmentally friendlier workplaces or their involvement in social projects. Many of the 205 submissions revolve around climate protection and sustainability. In all, 14 projects from all over Freudenberg world reached the finals.
Find out more about our top three projects from last year here.
Precious water

Access to clean water is a challenge in many parts of the world. We develop solutions for water applications.

Read more

Energy saving in do-it-yourself mode

Read more

A world without plastic? No thank you!

Is plastic's bad reputation justified? For some surprising answers, two experts share their views.

Read more