Long road from Syria to the Bergstrasse
Ali Abo Nasser arrived in Germany as a refugee from Syria. At Freudenberg, he started out as a trainee and then completed a work-study program. Today the 26-year-old works in the company as a service desk technician.
There are occasions that people will always remember because they permanently divide their lives into two parts – a "before" and an "after." Ali Abo Nasser, a Freudenberg service desk technician, can tell the story of a fateful moment in his life.
From Raqqa to Weinheim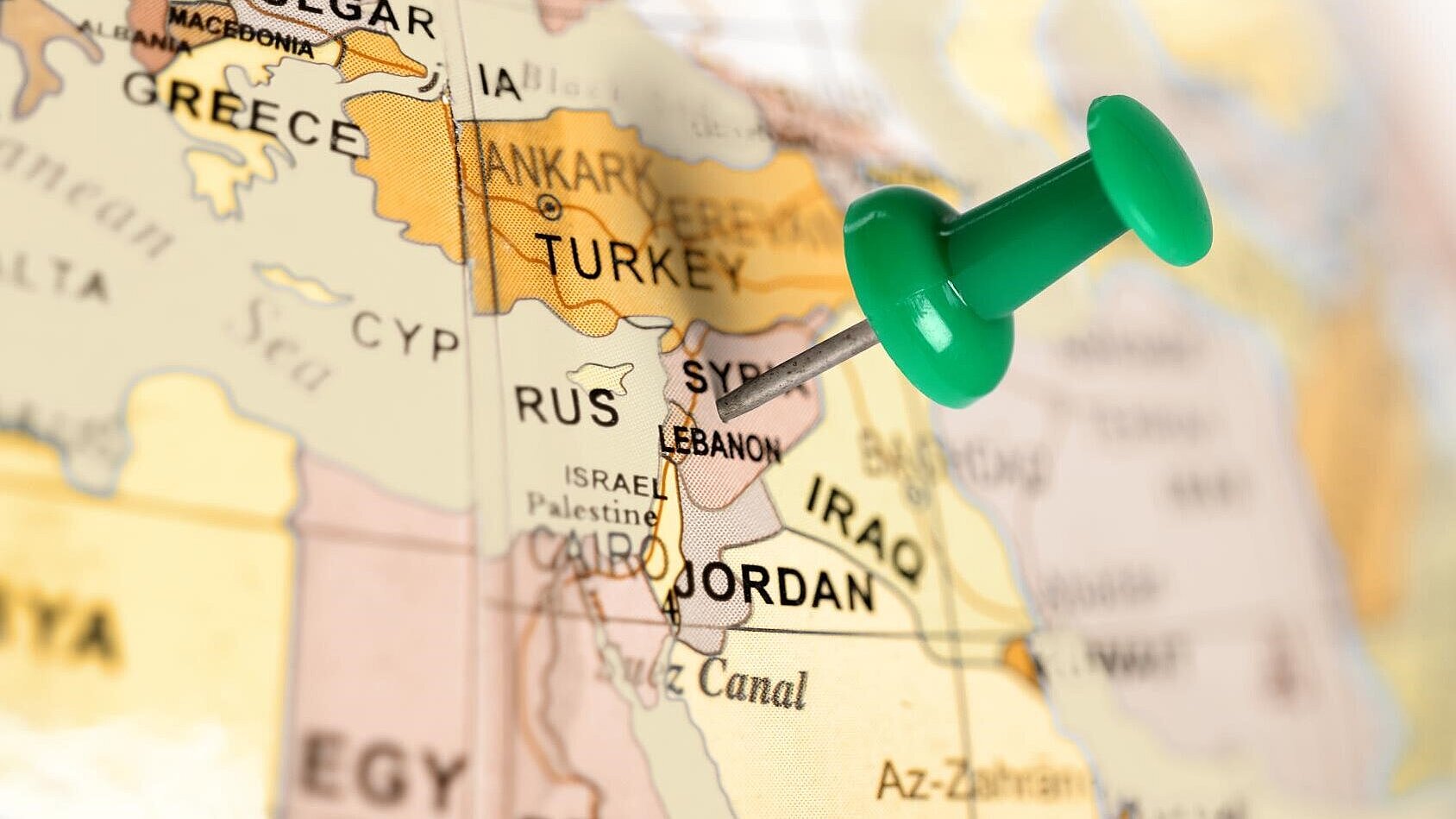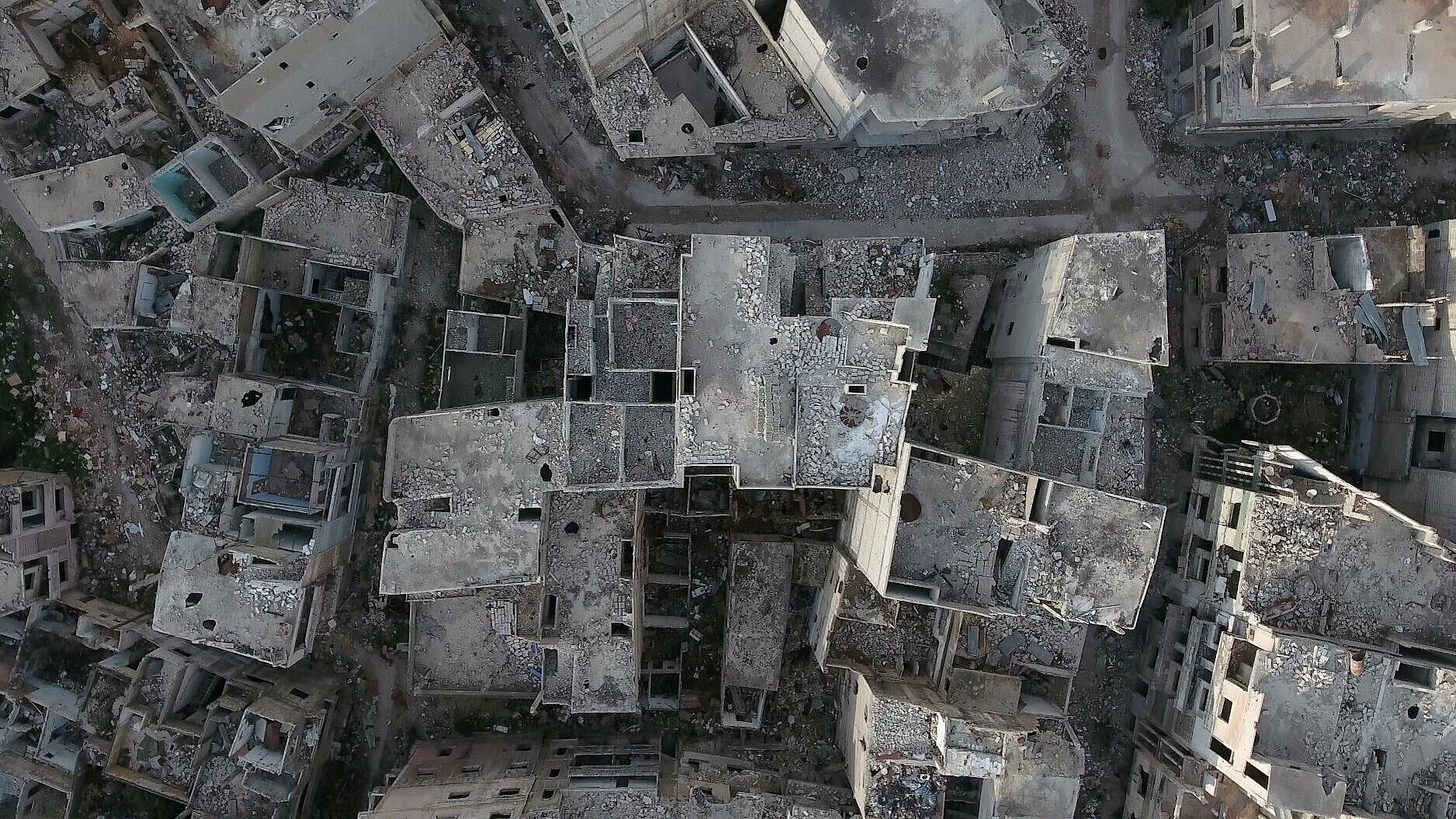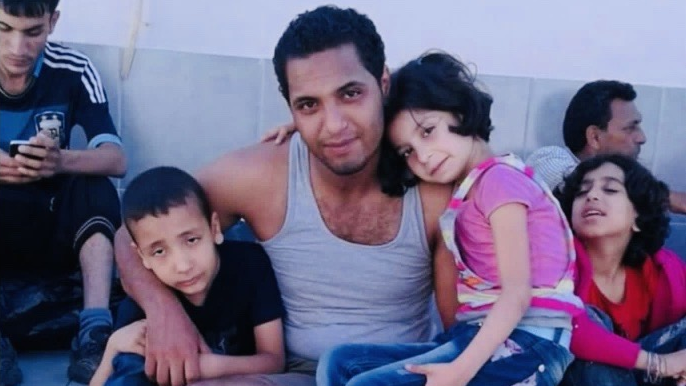 A view of his future prospects
Nasser is a positive person. He talks about what he has learned in life and those who have helped him. He says he would like to give something back.
Martin Monnheimer, Vice President, Sales Controlling at Freudenberg Sealing Technologies, is one of the helpers. "My honorary godfather," says Abo Nasser. After he first arrived in Germany, Monnheimer helped to orient him and set him up in life. With his support, he learned German, got a job at a supermarket checkout counter, and earned the money he needed to get a driver's license.
The Freudenberg sign over the technology company's headquarters rises high above the Weinheim train station. It reminds him of another important moment in his life. The moment when he gave himself permission to dream again. "For over a year, I would be waiting at the train station and looking at the sign every morning on my way to my German course at the University of Darmstadt," he says. "Someday I would like to work there, I thought." His dream came true.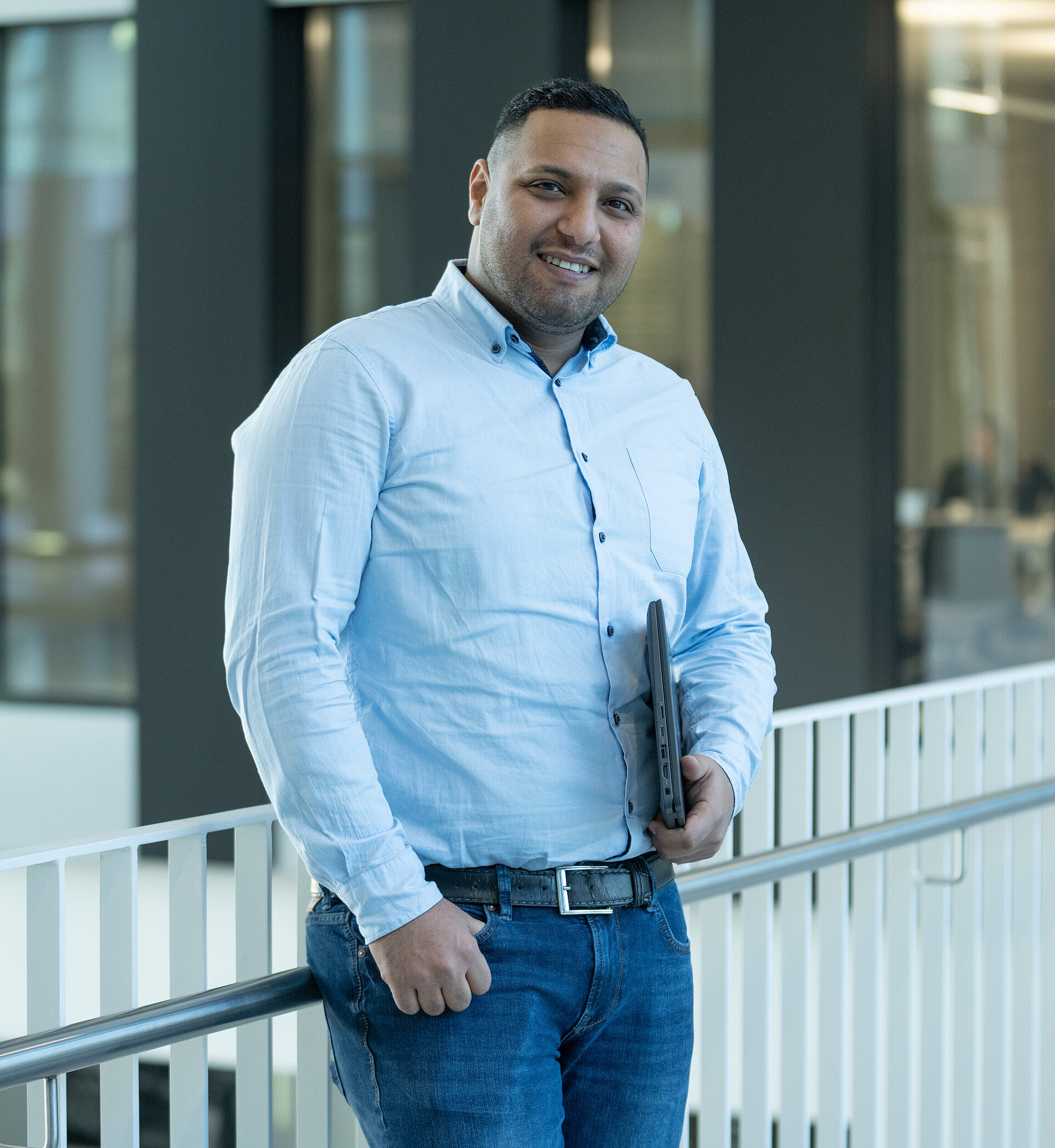 It's good to have found an employer that takes responsibility for society and values diversity.
Ali Abo Nasser, Service Desk Technican at Freudenberg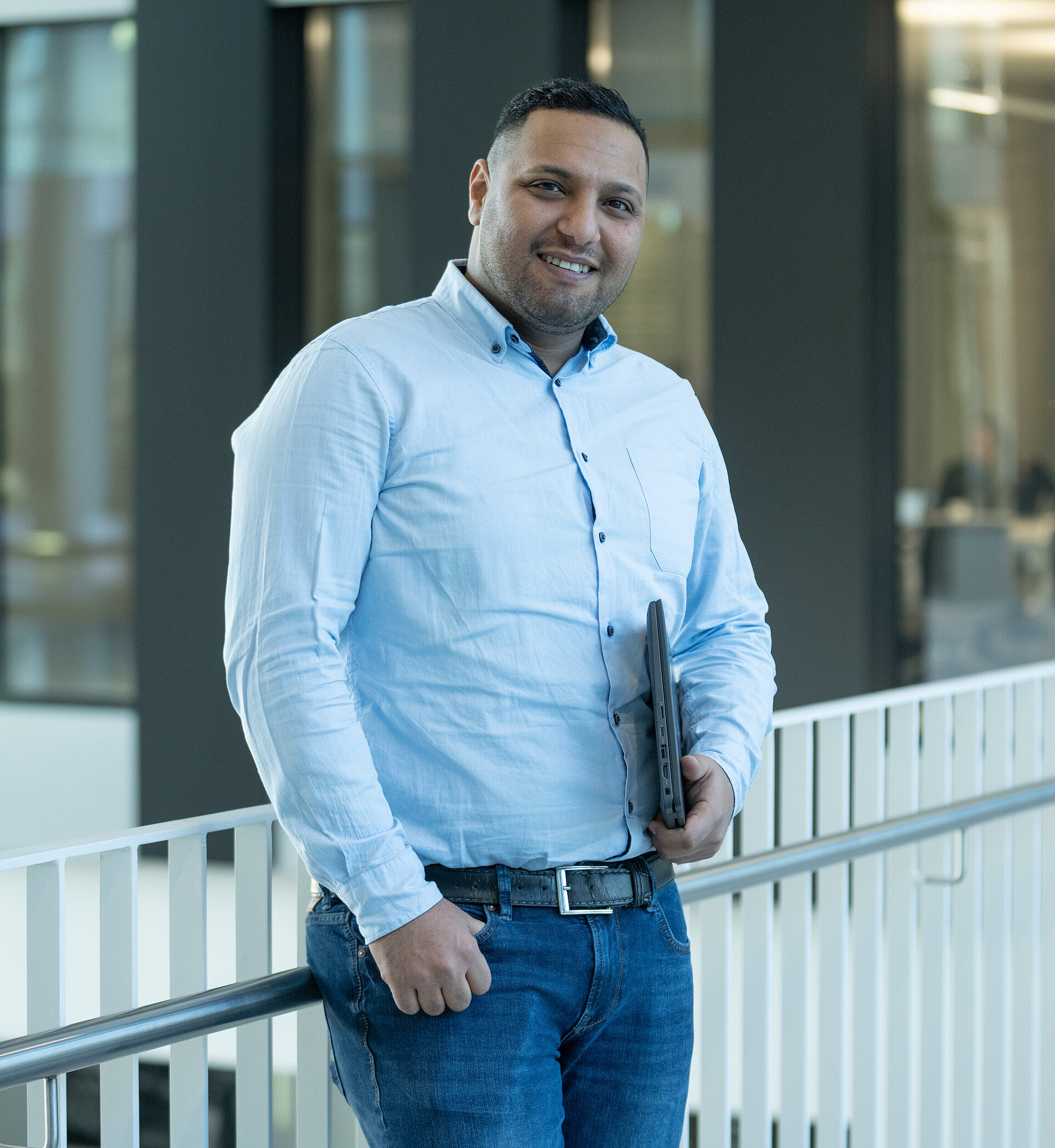 Abo Nasser had studied computer science in Syria. He started out as a trainee at Freudenberg, took additional German courses and received a contract for dual IT training.
Since completing his training, he has worked as a service desk technician at Freudenberg. Unfortunately, the opportunity to give his parents a hug is gone forever. Both died of Covid-19 in 2021. "But they saw everything. Every day, we were in contact virtually, and they were aware of everything that I accomplished," he says. "Life goes on – thanks in part to the many friends and supporters that I've found here, whether in the training center, in my circle of coworkers, or in management."
His home? "Home is wherever you feel comfortable. I feel comfortable here now," he says, smiling and tracing a circle in the air with his forefinger. He, his wife and his small son have had German citizenship since April 2022. The family's co-op apartment is just a few kilometers from the Weinheim Industrial Park.
Freudenberg offers long-term prospects for refugees.
As a values-oriented technology company, Freudenberg has trained more than 30 refugees over the past five years as part of a selective training program. They are prepared for the labor market of the future. Language skills and other educational programs are a special focus. The initiative was launched in 2017 with a career-focused internship for each applicants. It involved acquiring basic trade skills and deepening their knowledge of German, followed by the first training programs. Currently, 13 refugees are in training at Freudenberg.