Freudenberg has held business ties with customers and partners in China for more than 100 years. The Group has a workforce of some 6,000 employees at over 70 locations in China.
The Freudenberg Business Groups are represented with more than 20 production sites as well as numerous sales and service offices. They serve most industries in China including automotive, energy and chemical, medical and pharmaceutical, textile and clothing, and mechanical and plant engineering. The Regional Corporate Center Asia, based in Shanghai, offers the Freudenberg companies centralized support and services.
Freudenberg in China has experienced strong development in the last few years with annual double-digit growth. Together with its partners in the region,the Group has invested over 2.5 billion RMB (300 million euros) in China over the last decade. Significant recent projects included the expansion of the Qingpu site with state-of-the-art research and development facilities, an administration building as well as a new training center.
Career development and professional educational opportunities have a high priority for Freudenberg. The Group offers various training programs for its employees in China. One example is the Freudenberg Leadership Development Program Asia. It provides an opportunity to Chinese employees with leadership potential, who have already gained some years of work experience, to further develop their careers in a diverse and dynamic working environment.
Responsibility for society is an issue that Freudenberg takes very seriously. The Group encourages social engagement and environmental protection in all countries and communities in which it operates. As an example the Freudenberg Group has rebuilt and is providing longterm help for the Ke De Bao Primary School in Haijin village near Jiangyou, one of the towns that was hit severely by the Sichuan earthquake in 2008.
Please download the regional brochure for detailed company information.
Freudenberg Companies in China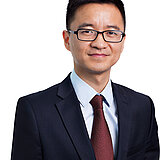 Roy Li
Director Corporate Communications China
Freudenberg Regional Corporate Center Asia
720 Pudong Avenue
200120, Shanghai