Air quality and filters in India
Air quality and filters in India
Clean air for healthy living
Stricter emissions standards and a quick shift to electric vehicles will help India to get air pollution problems under control. Vehicle cabin air filters from Freudenberg are here to help.
If you land at the Indira Gandhi Airport just after midnight, the air is filled with the stench of burning during the short walk across tarmac. Smog blankets the Indian capital. The unpleasant air is an inconvenience for short-term visitors but has dramatic consequences for residents. One person in 100 suffers a premature death from air pollution, with fatalities totaling 1.2 million for the country. The permanent smog generates costs equal to 3 percent of gross national product. The catastrophic figures come from a recently published Greenpeace report examining the air pollution in Indian cities. One unique finding in the report: the deadly air pollution is not confined to the urbanized area around Delhi or any other city. Greenpeace found that almost no part of India met World Health Organization (WHO) standards for clean air.
The permanent decline in air quality over the past few decades stems from several factors. The rapid industrialization since the economy opened in the 1990s, the large amount of construction and the slashing and burning of forests in northern India in the winter all produce smog. The public sees vehicle emissions as the primary source of smog. Almost daily, news reports come out talking about how continuous contact with car emissions can cause a significant increase in respiratory diseases, allergies and even cancer.
The Indian government has launched a campaign to fight air pollution and has made some tough and unpopular decisions. The Bharat Stage VI emissions standards – comparable to the Euro-6 standard in Germany - will be compulsory starting in 2020. India currently applies the equivalent to the Euro-4 standard and will skip the fifth stage entirely. The quick launch is a challenge for the automotive industry. The fossil fuel industry also needs to act fast and introduce cleaner fuels. Both industries are preparing for the rule change and observers see them as well on their way.
The government's goal of having all vehicles running on electric motors by 2030 poses a far greater challenge. SIAM, the Society of Indian Automotive Manufacturers, published a study recently where it found that all new vehicles and public transportation vehicles will be electric by 2030 but only 40 percent of all the cars and trucks sold in the country will have electric drivetrains. One hundred percent of all the vehicles in the country will have either fuel cell or electric drive trains only after the 100th birthday of the country's independence in 2047. At the same time, automotive manufacturers are working hard to reduce emissions from gasoline-powered and diesel-powered engines. The introduction of 48-volt hybrid drives and efficiency improvements to internal combustion engines will help reduce pollution. Experts foresee a wide range of possible improvements to internal combustion engines, including improved combustion and better fuel injection. Treating exhaust has long been found to generate direct improvements in local air quality.
Cabin air filters for the Indian market
Freudenberg's vehicle cabin air filters play an important role in fighting the effects of air pollution. The filters can be installed independently or as part of the climate control system, where they help keep contaminants out of the cabin. Particles, pollen, fungal spores or other allergens are kept out along with larger particulate matter, such as dust from burning street-side garbage. If left unfiltered, cabin air can be up to six times dirtier than ambient air. The reason is that a car will suck in the exhaust from the vehicle in front of it creating a tunnel effect. The effect means that hazardous tiny particles of less than 10 micrometers (PM10) can be found at concentrations of up to 2,000 micrograms per cubic meter. As Indians spend an average of three hours a day in their cars, an effective vehicle cabin air filter can save lives. The filters also make sure that allergens cannot make their way into the cabin.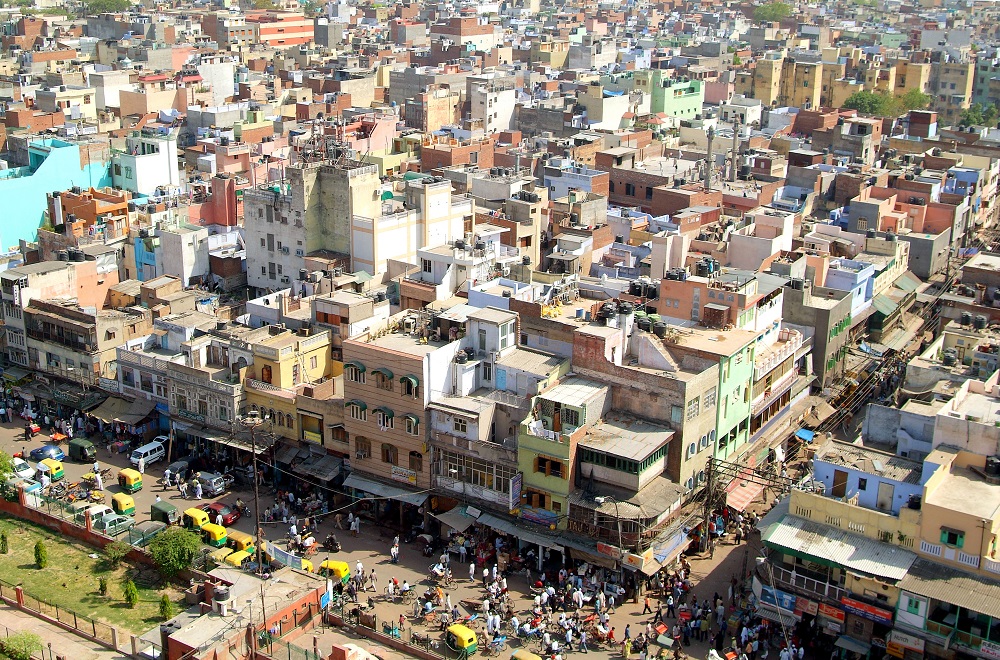 The number of vehicle cabin air filters installed in India has thus increased sharply. Five years ago, only one in five cars came with an air filter. Now 80 percent of vehicles include a cabin air filter. Innovative filters capable of filtering particles with a diameter of 2.5 micrometers will be launched on the Indian market in the next two to three years. Activated carbon filters that remove gases such as nitrous oxide and ozone are also interesting for the Indian market.
Freudenberg Filtration Technologies' Indian factory is in Pune, where several automotive suppliers are also based. On site, a small team of application engineers adapts the filters for cars produced for the Indian market. The fundamental technology is constantly being refined at the headquarters in Weinheim, Germany. The automotive supplier is also working on solutions for vehicles with electric battery or fuel cell drivetrains, which will play an important role when only electric and fuel cell cars are driving on India's roads.