Better from the ground up
In an innovation process spanning several countries, Freudenberg's SurTec subsidiary has developed a new zinc-iron-manganese alloy that gives steel very good protection from environmental influences and corrosion. At the same time, the material is environmentally friendly, versatile and not hazardous to health.
Mobility, architecture or the production of household appliances would be unthinkable without steel. The material is flexible, durable, and allows for a wide variety of design and assembly alternatives. However, certain grades of steel are susceptible to rust and other forms of corrosion - particularly when they come into contact with water and acid. Corrosion is a big problem for those components and parts that are vital to safety, such as mounts in truck or car engine bays, or steel screws and bolts. And new technologies are increasing the risk of corrosion: Modern vehicles have more and more electronic components, which can cause stray current corrosion and further compromise the steel. Road salt in the winter does the rest.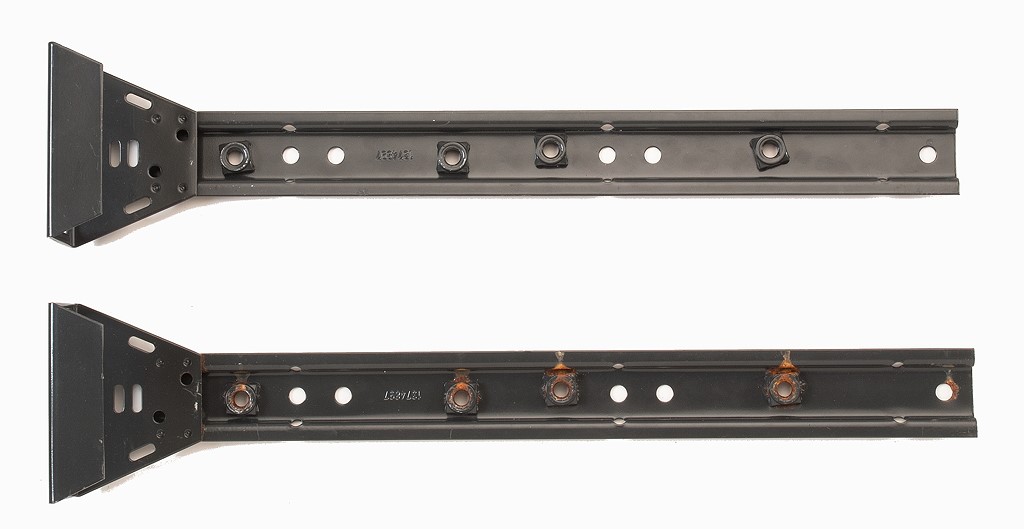 Two components, bottom zinc/nickel coating, top new EARTH coating as metallic pre-treatment before painting, after 6 weeks climate change test ACT II, Scania STD4445.
So, steel is protected with a special electrochemical process. Electroplating coats the material with a thin layer of metal that is five to twelve micrometers thick. The so-called sacrificial layer withstands the corrosive influences until it is used up. In most cases pure zinc is good enough. But when parts are exposed to the heavy strain of high temperatures or aggressive environmental conditions, the industry primarily turns to zinc-nickel alloys. The only problem: Nickel, which makes up about ten to 15 percent of the alloy, is coming under increasing fire for environmental and health issues. The metal is one of the most common triggers of contact allergies; the dust created in processing can cause health problems, even leading to cancer.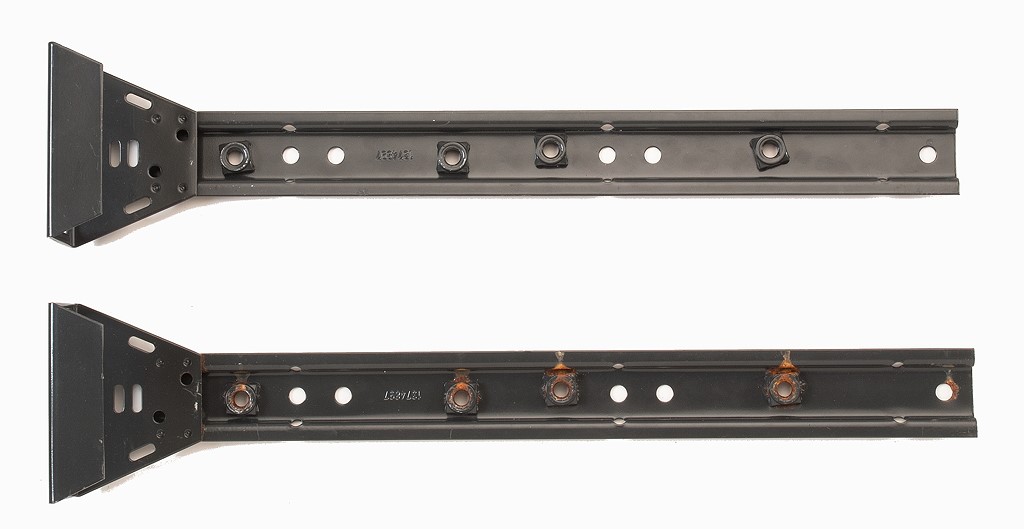 Two components, bottom zinc/nickel coating, top new EARTH coating as metallic pre-treatment before painting, after 6 weeks climate change test ACT II, Scania STD4445.
"Innovating together": A motto to live by
Thanks to a few innovations, SurTec has now found an alternative to zinc-nickel alloys with several benefits. "We experimented with zinc-iron alloys in a series of experiments," says Patricia Preikschat, who is responsible for Global Product management at the Freudenberg Group company. A series of benefits were revealed: Iron is not hazardous to health, it is a plentiful resource, and breaks down easily. "The metal is a key component of the earth; is a part of our food as a trace element; and is easily tolerated by all plants, animals, and people," adds project manager Marco Rösch. "This did not make our innovation trivial and easy to carry out. The key to success is the right mix - and this mixture applies to more than the product's composition."
The German project team in SurTec's laboratory in Zwingenberg, from left to right: Marco Rösch, Stefan Frank, Jochen Heber, Christoph Richter, Sigrid Volk.
SurTec used a global team that bundled knowledge and cooperated closely to create a new process for coating steel parts. Colleagues from Brazil conducted the initial research into the process that was developed under the name "FERRONIUM", which was continued in Germany, and tested for the first time in France. The international cooperation reached its high point in Sweden. The SurTec customer, Provexa AB, which electroplates steel components for the truck manufacturer Scania, played an important role. They had the idea of adding a third element to the zinc and iron. "By adding small amounts of manganese, we were able to further increase the quality of the coating," says Anders Skalsky, Vice President of Provexa AB. "The micro-structure of our alloy helps the structure repair itself over small areas and can also be evenly applied on difficult geometries such as edges." The SurTec 782 "EARTH" process was successfully launched and patented together with Provexa.
Anders Skalsky, CEO of Provexa Technology AB, with an EARTH/PLUTO coated part in his laboratory.
Clever, economical, sustainable
The alloy forms a base layer that can then be electrolytically painted, which also works even better based on the zinc-iron-manganese-alloy. "It can be activated very well, making paint easy to apply," says Marco Rösch. At this point, the second patented process under the project name "PLUTO" comes into play. "We use modified graphene here, improving the electrical and corrosion protection qualities," explains Anders Skalsky.
"Both innovations have enormous potential," says Patricia Preikschat. "In addition to the health and environmental sustainability properties, the process is also very good when designing electric vehicles, because the added electrical components increase the need for more conductive (and dissipative) layers." At the same time, the new alloy also better protects the edges of steel parts, because it is more ductile or easier to form than the zinc-nickel alloy. "We have the approvals from Alstom and Scania, and the process is now in the test phase at many other companies."
Parts coated using the new process are already on the road. They have been installed in a Scania truck model for two years. "We developed a base layer that is interesting for many of our customers and Freudenberg Business Groups, such as Freudenberg Sealing Technologies or Vibracoustic. In many cases it can even replace pure zinc coatings," says Patricia Preikschat. "The concept will soon be broadly applied, because it is a clever, economical and sustainable alternative to the current alloys."