Sustainable Development Goals
Sustainable Development Goals
Freudenberg focuses on eight of the seventeen Sustainable Development Goals.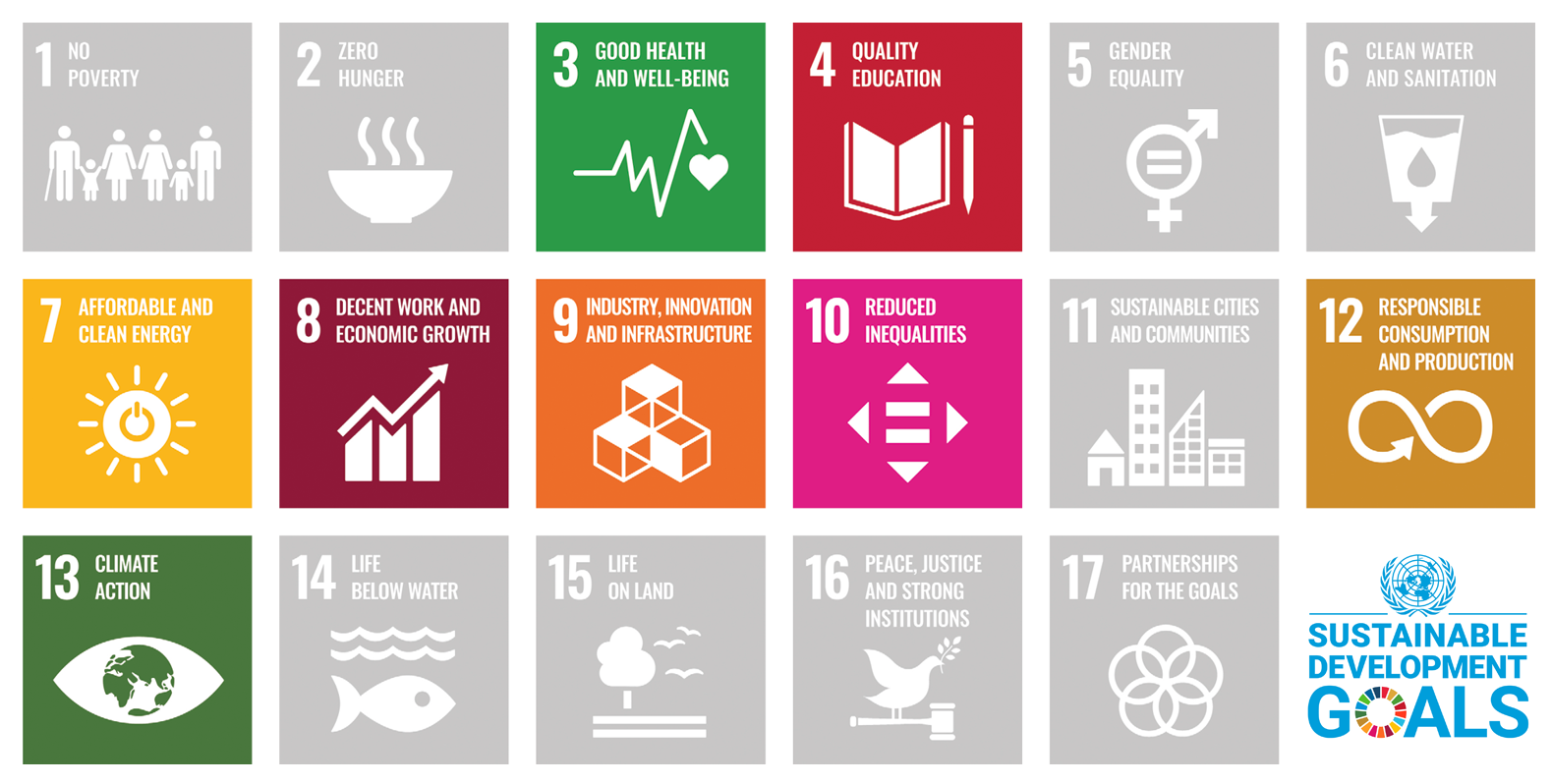 Freudenberg has always been values-oriented. Freudenberg is a participant of the UN Global Compact, because values are non-negotiable and because communicating our actions to the public is equally important. Through its participation, the company affirms its support for the ten basic principles on human rights, labor, anti-corruption and environmental protection agreed by the United Nations. Freudenberg is also committed to the seventeen Sustainable Development Goals that were proclaimed as a global framework in 2016, shortly after the Paris Climate Conference. Freudenberg prioritizes eight of the 17 goals where it can make an important contribution.
Occupational health and safety have top priority at Freudenberg. It goes without saying that we offer our employees a health service. Along with the prevention of common diseases, healthy nutrition and the mental health of our employees are especially important to us.
Demographic change in Europe makes a shortage of skilled labor likely in the future. Other continents have overwhelmingly young populations. In both cases, we need robust training schemes. We promote lifelong learning for our employees through numerous vocational training and further education courses.
We aim to secure access to reliable, modern and affordable energy for all our locations. Around the world, there are completely different conditions for procuring clean energy. Where possible, we conclude long-term contracts that guarantee a supply of clean energy and generate green electricity ourselves.
We have a social obligation to all of our employees. Discrimination and the marginalization of vulnerable persons have no place in the company. The Group maintains good and trusting relations with employee representatives
The value of a robust infrastructure to an industrial company is self-explanatory. We promote sustainable industrialization through ongoing investment in existing and new plants. Our products are used in large infrastructure projects
Diversity is anchored in the Group's Values and Principles. With a range of initiatives, Freudenberg supports a work environment where everyone is valued, respected and heard. Special attention is paid to a balanced gender distribution in which targeted career development enables women to serve in top leadership positions.
We use resources responsibly. We prioritize the use of recyclates and recyclable raw materials as well as reducing the volume of packaging. Our employees are trained to internalize working methods in our companies and assess them using key performance indicators
The industrial sector accounts for a high proportion of global greenhouse gas emissions. By 2045 at the latest, we aspire to be climate-neutral in terms of Scope 1 and 2, and we are adopting crucial measures to achieve this goal. First, we are maximizing energy efficiency and reducing our energy consumption. Second, we are electrifying our energy supply. Third, we are using green electricity. Fourth, we are offsetting unavoidable CO2 emissions.
One example of a sustainable solution is employing used and recycled plastic. Recycled polypropylene pellets are transformed into red components for the Vileda brand of the Freudenberg Home and Cleaning Solutions Business Group. Here the focus is on objectives 12 and 13 on the list of Sustainable Development Goals.