India: Georg Graf meets Angela Merkel
Germany will provide a billion euros for "Green Mobility" in Indian cities according to Chancellor Angela Merkel, when speaking at the gathering of the Indo-German Chamber of Commerce in New Delhi. The Chamber's president is our India Representative Georg Graf. He was really impressed by his discussion with Merkel.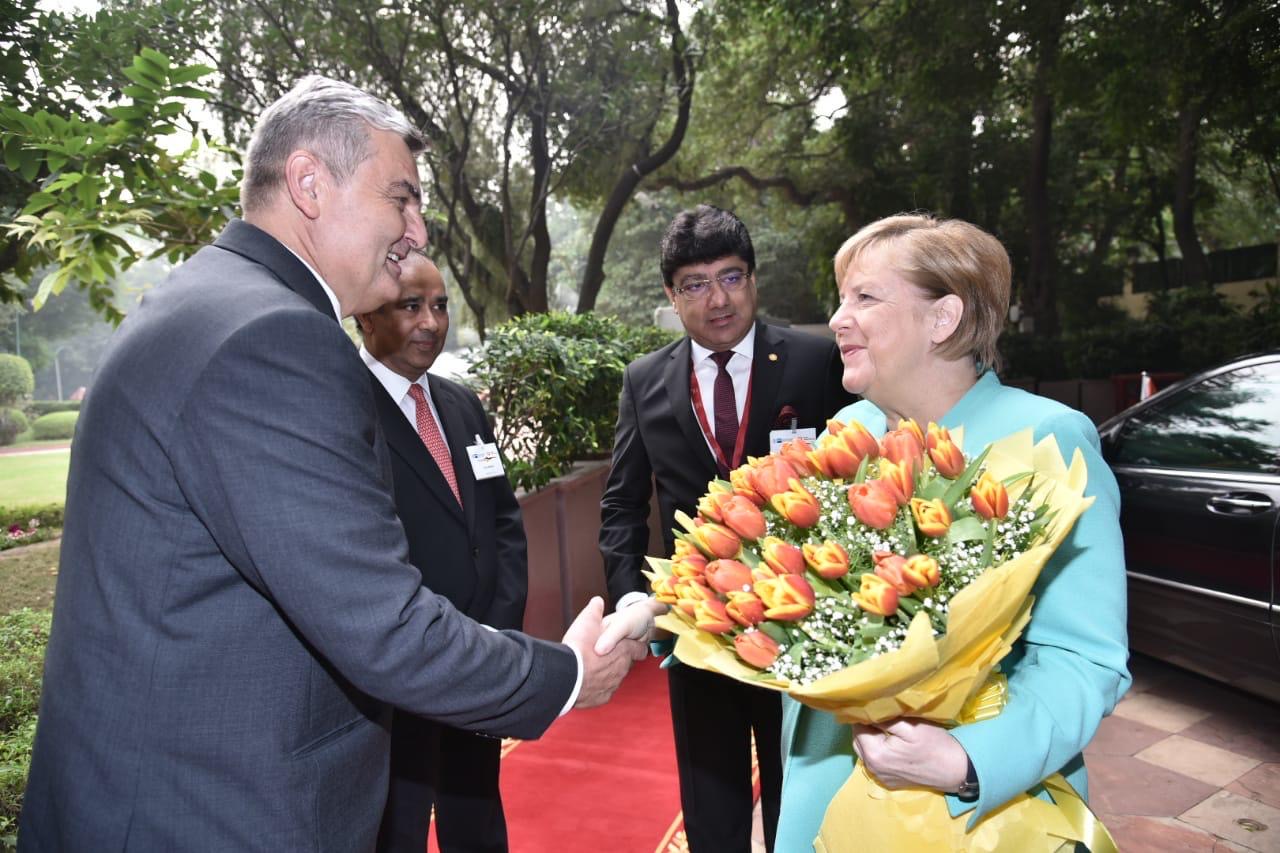 "I was surprised about how well informed the Chancellor was. She was very interested in finding out how German companies are positioned in India. I saw that she was truly dedicated to Germany's Mittelstand (Small and Medium-sized Enterprises). Sustainability and skills training are important to her," said Graf, who had the pleasure of a personal discussion with Merkel during the event.
Graf went on: "The event was well received in the media, including by one of Germany's most important newscasts, the Tagesschau on the state-owned TV station ARD. Many of the visitors asked about my discussion with the Chancellor. She is very popular in India."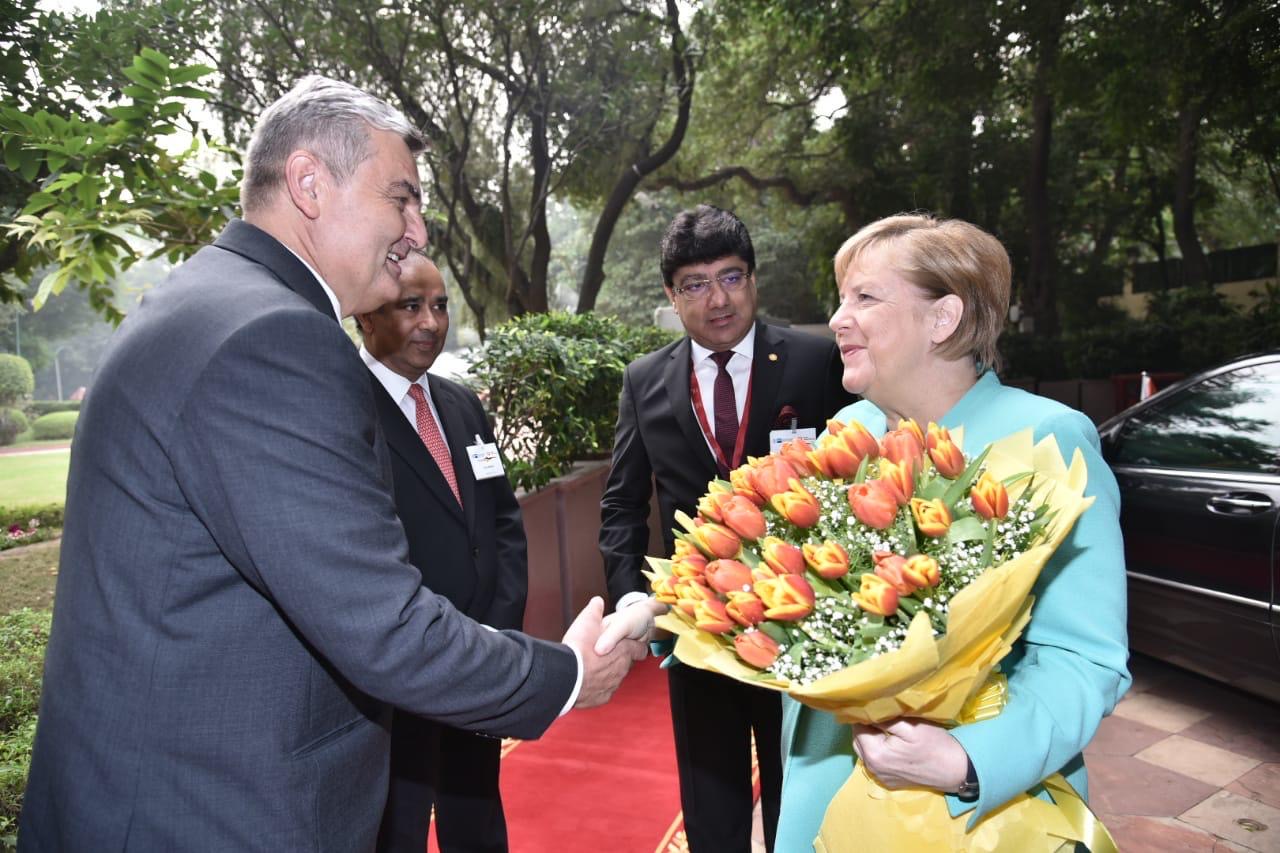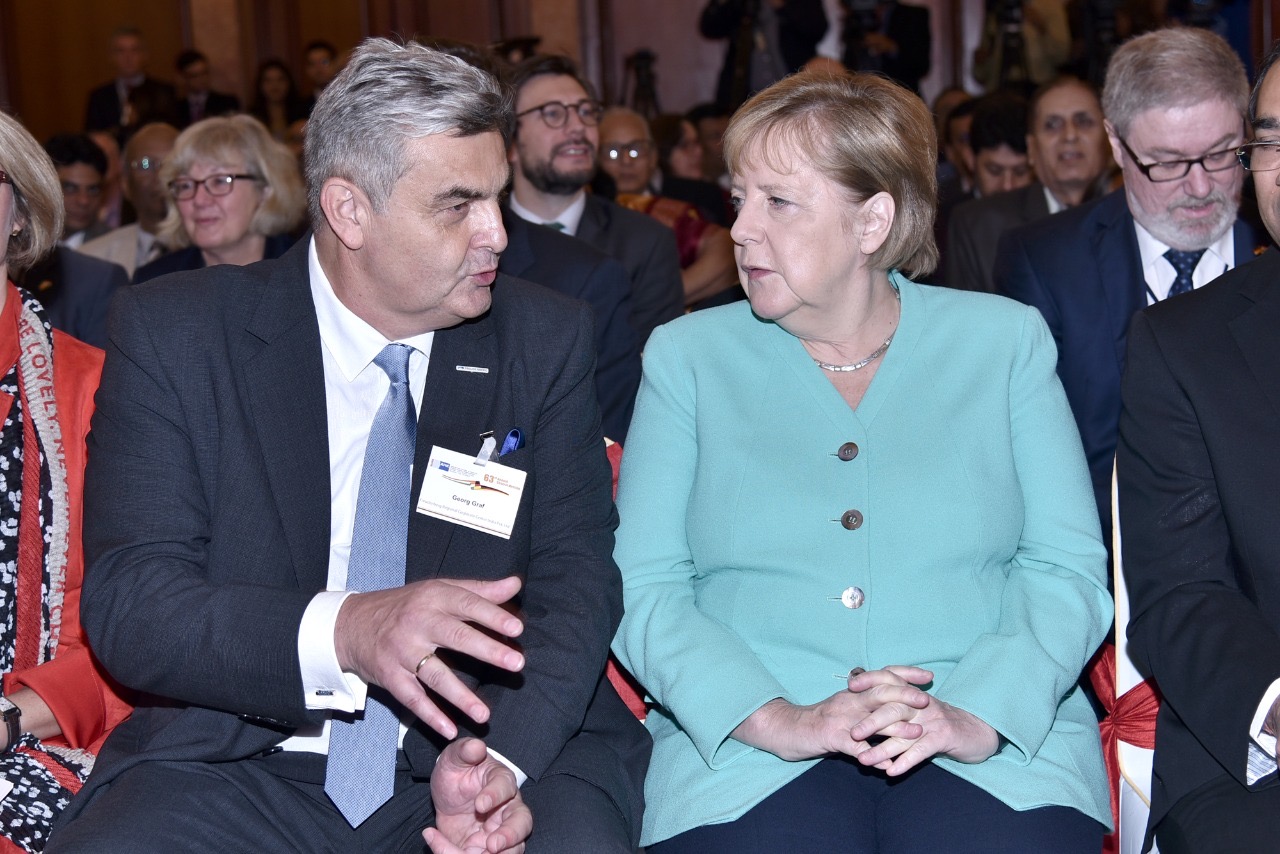 Georg Graf and Angela Merkel at the gathering of the Indo-German Chamber of Commerce in New Delhi
To round off her visit to India, Merkel took part in the top-class event that included a speech from Joe Kaeser, CEO of Siemens. During her 20-minute speech, Merkel mentioned the extremely poor air quality in Delhi. She said that Germany would provide a billion euros over the next five years to improve "green environmental technology" in city transportation. Two-hundred million euros of the aid will go to replace diesel-powered city buses in Tamil Nadu and Chennai. Freudenberg has production sites there for Freudenberg Sealing Technologies, Freudenberg Performance Materials, and EagleBurgmann.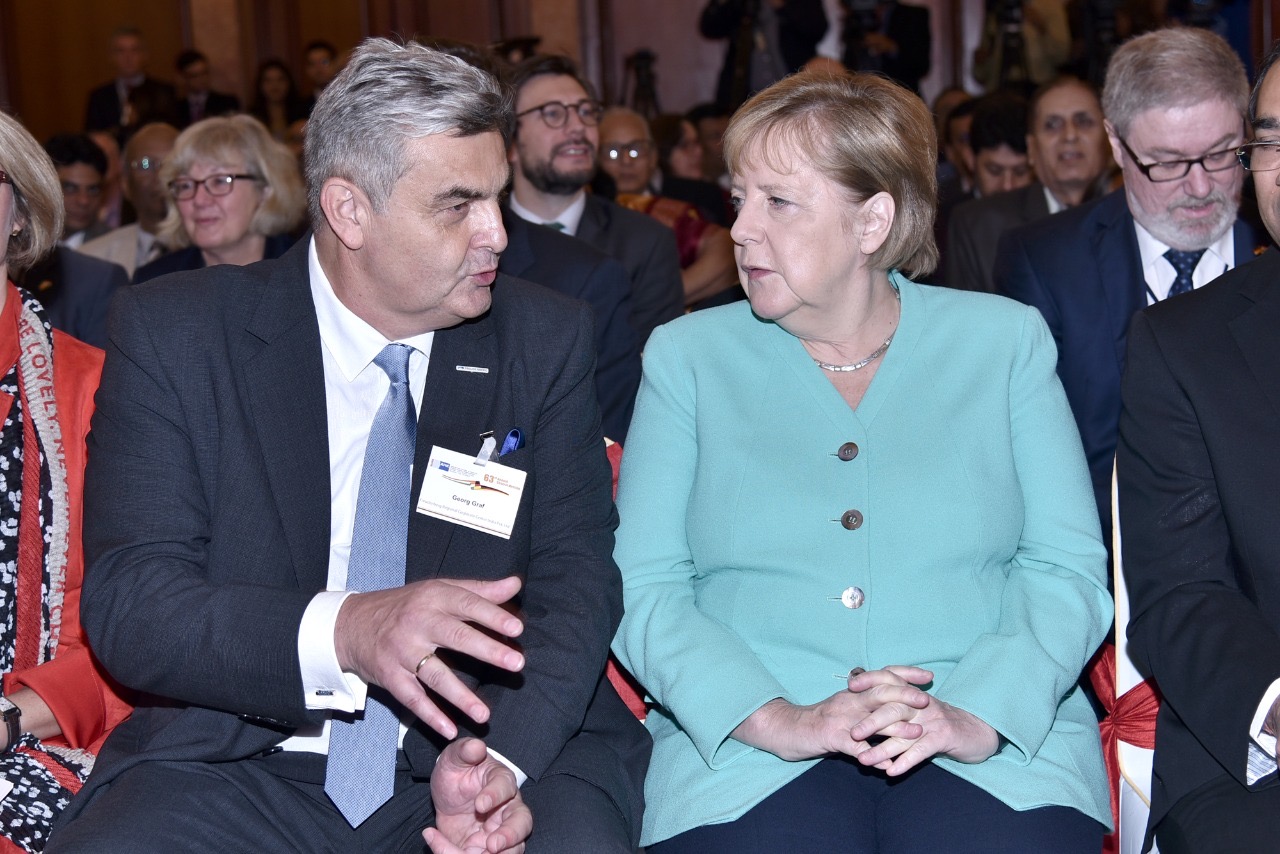 Georg Graf and Angela Merkel at the gathering of the Indo-German Chamber of Commerce in New Delhi