Water and land – both are in abundance in the Scandinavian countries. And they use both not only for recreational or agricultural activities, but also sustainably. In northern Europe, nature is protected, and the source from which renewable energies, in particular hydro- and wind power, is derived. Freudenberg delivers many products, including lubricants and seals, for this purpose. The group also contributes valuable know-how, including ways in which to comply with the exacting NORSOK standards for the petroleum industry.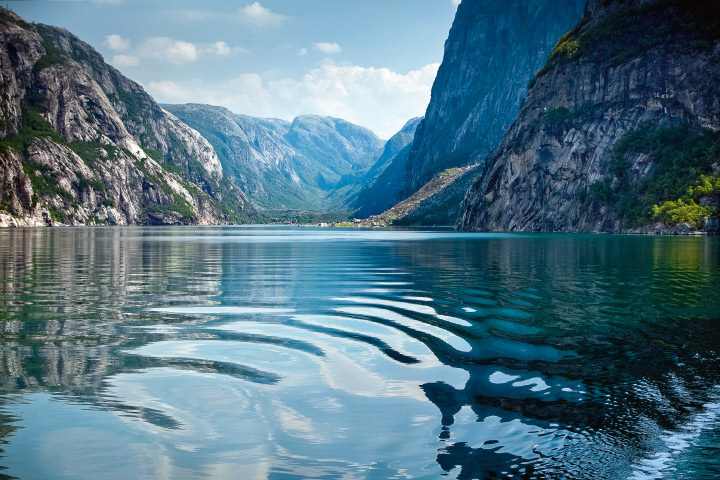 Covering roughly 440,000 km2, Sweden is the third largest EU country by land area after France and Spain. It is an extremely sparsely populated country. With only 9.75 million inhabitants, Sweden has a smaller population than countries such as Portugal, Hungary or the Czech Republic, which are not nearly as large.
Population density in selected countries
Source: Sweden.se, World Bank, Eurostat.
Norway – The power of water
With over 1,000 fjords, innumerable waterfalls and countless kilometers of rugged coastline, hardly any other country has as close an affinity to water as Norway. Water is not only the dominant feature of Norway's landscape; it also quite literally powers the country. Norway is the only industrialized nation whose electricity is based almost entirely on hydropower.
Share of hydropower in electricity generation
Source: World Bank, IEA, CIA Fact Book.