Pauline Rolin from France visited Japan for two weeks under the Freudenberg exchange program TANNER. Here she talks about her trip and how Japan simply did not match the stereotypes she had in mind before traveling there. While living with her host families, she experienced an explosion of strong emotions and allowed herself to feel like a real Japanese woman for a short time.
Sushi and Manga: that's Japan, right? Well that's what I thought before I was able to experience the country for myself with TANNER. As it turned out, I was pretty wrong! For two weeks, I lived with host families in which one member was an employee of Freudenberg Business Group Japan Vilene Company​​​​​​​. I spent the first week as a guest of Makiko Kanamori's family in Tokyo and the second week with the Matsui family, who live just outside the capital.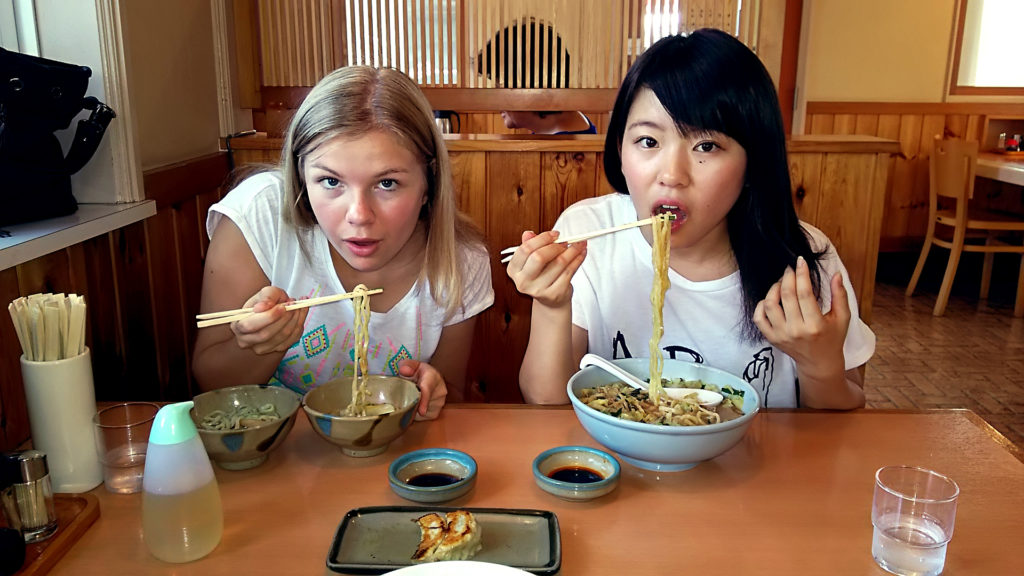 Of course, the first thing on the agenda was an extensive city tour, including visiting a temple and trying my hand at Origami. What I really enjoyed was the time spent together with the family: eating together, sharing good conversation, laughing a lot. The highlight for me was the spectacular fireworks festival "Tôkyô-wan Hanabi Taikai". In keeping with the festive occasion, I was even allowed to wear the traditional yukata. My host mother Mieko helped me to bind the kimono and put my hair up in the typical Japanese style. With her husband Yasuhiro, I was then able to admire the spectacle from the headquarters of Japan Vilene Company.
How different Japan is compared with France – strange dishes, tastes and scents. My favorite food is definitely ramen with pork and seaweed. Delicious! I was really surprised to see how much love is put into preparing meals here: delicately carved carrots as decoration and exquisite tableware. We never make so much effort at home. Even in the subway, all it takes is a nod to ensure you needn't worry about your luggage. In Paris, that would be unthinkable. Here in huge and densely populated Tokyo, it's not a problem.
TANNER enabled me to experience Japan as a real insider, not just as a tourist. Thank you so much to the lovely Kanamori and Matsui families! Come and visit me some time and I'll show you a side of France that you certainly wouldn't expect to see.