Clean drinking water for a better life
Clean drinking water for a better life
Without water – we cannot live. This precious raw material is essential for good health, helps us to maintain hygiene and is a source of energy. Water is also the backbone of a healthy economy. Even today, millions of people spend hours each day in search of the raw material that helps them to survive. Although water is abundantly available in many regions, an adequate supply is lacking in others. As in India.
Here, less than 50 percent of the population – more than half a billion people – has access to clean drinking water. Often, local sources of water are chemically contaminated, the transmission of germs and disease a common occurrence. So, to help provide people with access to clean water, Freudenberg has partnered with the non-profit organization Planet Water. The goal: To supply drinking water to the poorest regions of India.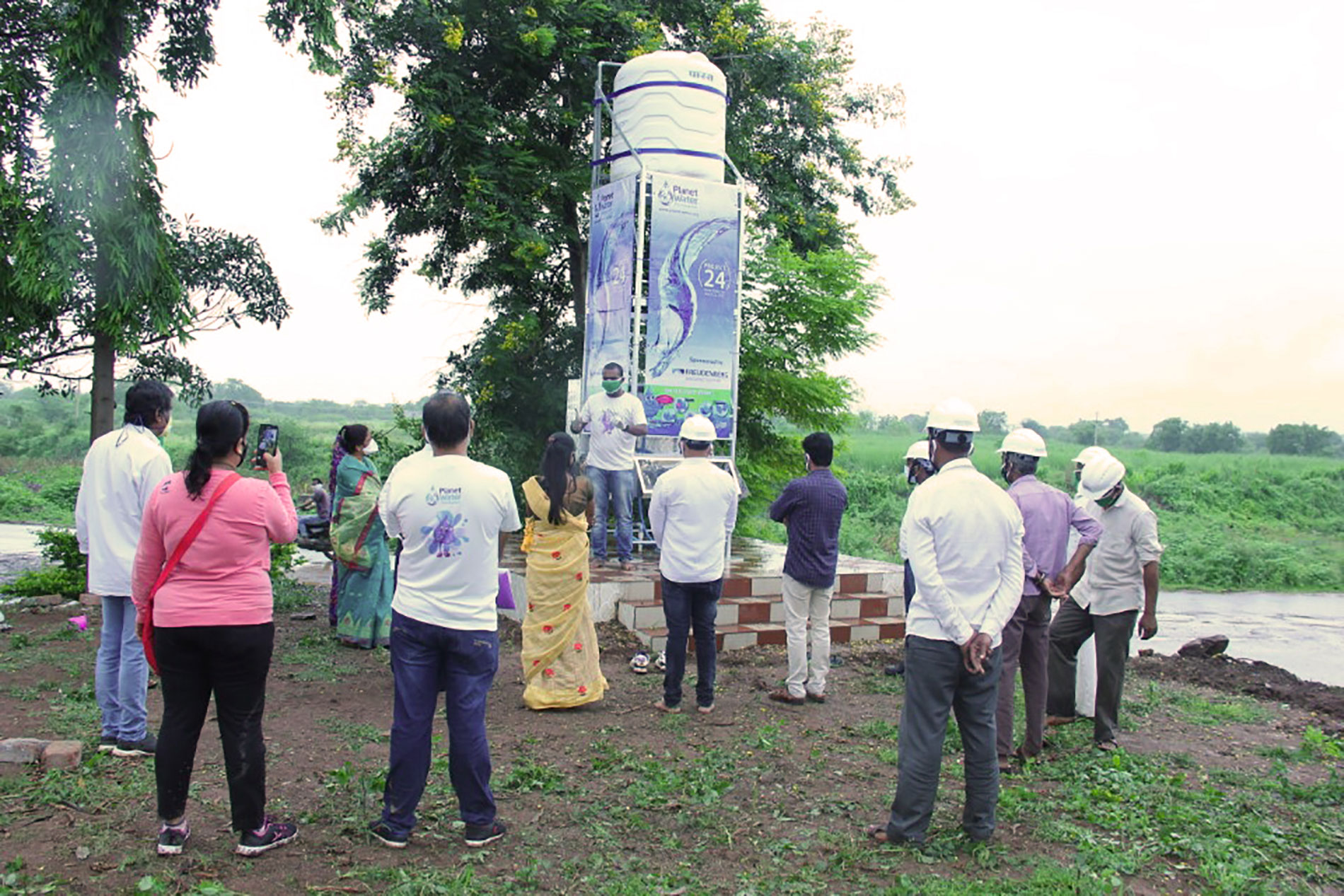 The Aqua Towers' filtration system can purify contaminated water, thereby saving resources.
As part of Freudenberg's e² initiative, the company and Planet Water donated a so-called "Aqua Tower" to the Indian village of Pimpale Khalsa. e² stands for "education" and the "environment." The initiative encourages all Freudenberg Group employees to launch non-profit projects in education and environmental protection, which the company then financially supports. The water filtration system purifies contaminated water from various sources such as rivers, wells or streams and turns it into potable water. The system produces up to 1,000 liters of drinking water per hour. So, in Pimpale Khalsa, it meets the daily drinking water needs of 2,000 people. An additional highlight: The filtration system can treat contaminated water and thereby save resources. It is no longer necessary to tap new sources for the precious raw material, which then helps to prevent even greater water scarcity in the country.
Alongside the clean drinking water solution, the project also provides a training program for teachers at the local school. They are responsible for teaching their students about the hygienic and safe use of the Aqua Tower. "Thanks to the donation, over 400 students and their families now have access to filtered water. In times of the corona pandemic, this is particularly important," says Nighojkar, a 6th grade teacher. He also appreciates the training program for its child-friendly lessons on health and hygiene. The project itself has another enormous benefit for the students in Pimpale Khalsa: They no longer have to tend to the water supply with their families and can instead regularly take part in school lessons.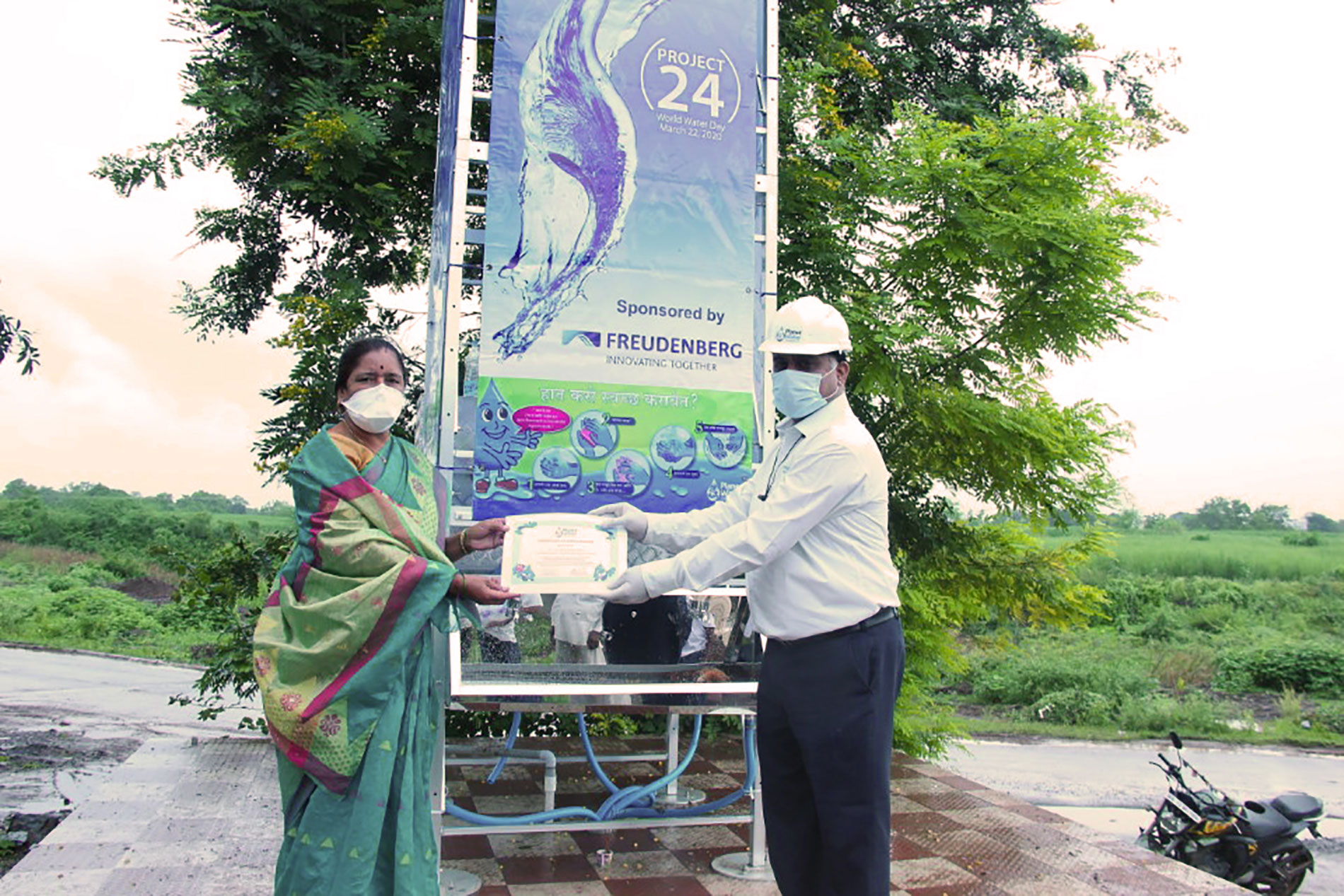 The Aqua Tower provides six safe access points with integrated soap dispensers for hand washing. An important requirement in times of corona.
"Clean water is a luxury in many Indian households. Now that we can offer students and villagers access to clean water with the Planet Water team, we're all the happier," says Vinesh Zad, a Freudenberg Filtration Technologies employee in India, who was present at the hand-over of the Aqua Tower.