Health, Safety and Environmental Protection
Health, Safety and the Environment:
For the Good of Humanity and the Environment
Freudenberg's HSE (Health, Safety and Environment) Guideline includes the HSE principles and defines the Freudenberg Group's Values and Principles for HSE. The overarching goals are avoiding accidents, preventive health programs and continuously reducing the negative impact of its business on the environment.
Freudenberg is committed to the well-being of its employees and their personal development. Job safety and health protections are promoted and practiced on all hierarchical levels. Protective measures related to work, health and the environment are integral components of all processes.
This approach has enabled the Freudenberg Group to reduce and maintain the number of accidents at a low level relative to industry benchmarks. Existing measures are strengthened and enhanced with innovative approaches to continuous improvement. Success in occupational safety serves as a benchmark for other areas in which Freudenberg also aims to continuously improve. This includes health protection, in addition to reducing negative environmental effects.
Health-related-assistance and information were especially in demand during 2021. The Freudenberg Safe Work COVID-19 Guideline provides facilities with practical assistance on dealing with the pandemic.
The Group-wide Freudenberg Portal has highlighted practical examples from various Freudenberg sites on topics such as cleaning and disinfection as well as employee training, along with information on vaccination campaigns. At the same time, services involving health promotion and prevention were carried out on employees' behalf. Especially in demand were programs on dealing with insecurity, anxieties or new forms of work, such as mobile work or remote leadership, among other topics.
The safety of our employees in the workplace has top priority. An HSE week is held each year. All Freudenberg Group sites are called on to implement HSE initiatives that go beyond daily routines. Aside from various training programs to protect employees' health, the focus in 2021 was on measures to promote sustainability, such as reducing energy use and eliminating scrap, and on ways to work ergonomically, even in remote settings.
Internal and external audit processes and standard HSE assessments at all Business Group sites monitor the implementation of internal standards and programs to improve occupational safety, health and environmental protection, as well as fire prevention. The findings from such audits are systematically evaluated and remediation measures implemented within the respective Business Groups and across the Group.
The roll-out of management systems for occupational health and safety (OHSAS 18001 and conversion to ISO 45001) and environmental protection (ISO 14001) continued in the year under review.
Many facilities are introducing energy management systems in accordance with DIN EN ISO 50001 or EN 16246 to reduce energy consumption and thus the impact of their industrial activities on the environment. The Business Groups Freudenberg Sealing Technologies, Freudenberg Performance Materials, Freudenberg Filtration Technologies, EagleBurgmann and Vibracoustic have established management systems for this purpose at many of their German production sites. Other production sites run by EagleBurgmann in Austria, Freudenberg Home and Cleaning Solutions in Sweden, and Freudenberg Performance Materials in France have followed their example.
The proportion of direct investment in environmental protection, occupational health and safety as part of the overall investment in tangible assets, intangible assets and investment properties was 10.1 percent (previous year: 6.1 percent). Since 2021, there has been an additional category of sustainability-related investments. Here the main focus has been on the reduction of energy consumption and carbon dioxide emissions. In 2021, the proportion of investments devoted to sustainability was 1.6 percent.
Freudenberg feels obligated to protect the environment and takes responsibility to ensure that its actions are as environmentally friendly as possible. The goal is to continually reduce the company's negative impact along the entire value chain, by using resources more efficiently, reducing emissions, saving energy, water and other materials while optimizing transportation processes.
A project at Klüber Lubrication, a Freudenberg company, is one example of the Group's activities in this area. A multidisciplinary team was able to identify an alternative cleaning agent after comprehensive tests in labs and in manufacturing processes. It is less damaging to the climate than other options by a factor of 170 and even cleans more efficiently. In the medium-term, emissions will be reduced by the equivalent of up to 30,000 tons of CO2 per year. And customers will be avoiding additional emissions equivalent to about 60,000 tons of CO2 per year as soon as the solvent is replaced as a raw material starting in 2022.
Equivalent CO2 Reductions (from one Klüber Lubrication project)
medium-term reduction from the use of an alternative cleaning agent
planned avoidance of emissions due to material substitutions at the customer
Events
In 2021, there were 46 environmental and crisis-management events in the Freudenberg Group (previous year: 38 events).
After severe flooding in Europe and the United States, operations were interrupted at the Freudenberg Sealing Technologies in Remagen, Germany as well as the Freudenberg Performance Materials site in Asheville, USA.
A number of small fires broke out at the sites of Vibracoustic in Morganfield and Carmi, USA, and Freudenberg Performance Materials in Kaiserslautern, Germany, Freudenberg Sealing Technologies in Luzerne, Italy, and Kufstein, Austria, and Freudenberg Filtration Technologies in Kaiserslautern, Germany. In Taiwan, a large fire broke out in an external warehouse owned by a third party where Freudenberg Performance Materials nonwovens were stored, leading to a total loss of the stored goods.
Other environmental events were the contamination of the rainwater drainage in the Weinheim Industrial Park in Germany, and the release of exhaust air containing solvent at the site of Freudenberg Performance Materials in Hückelhoven, Germany.
In addition, there were other environmental incidents and events requiring emergency management, such as false alarms, water damage and medical emergencies.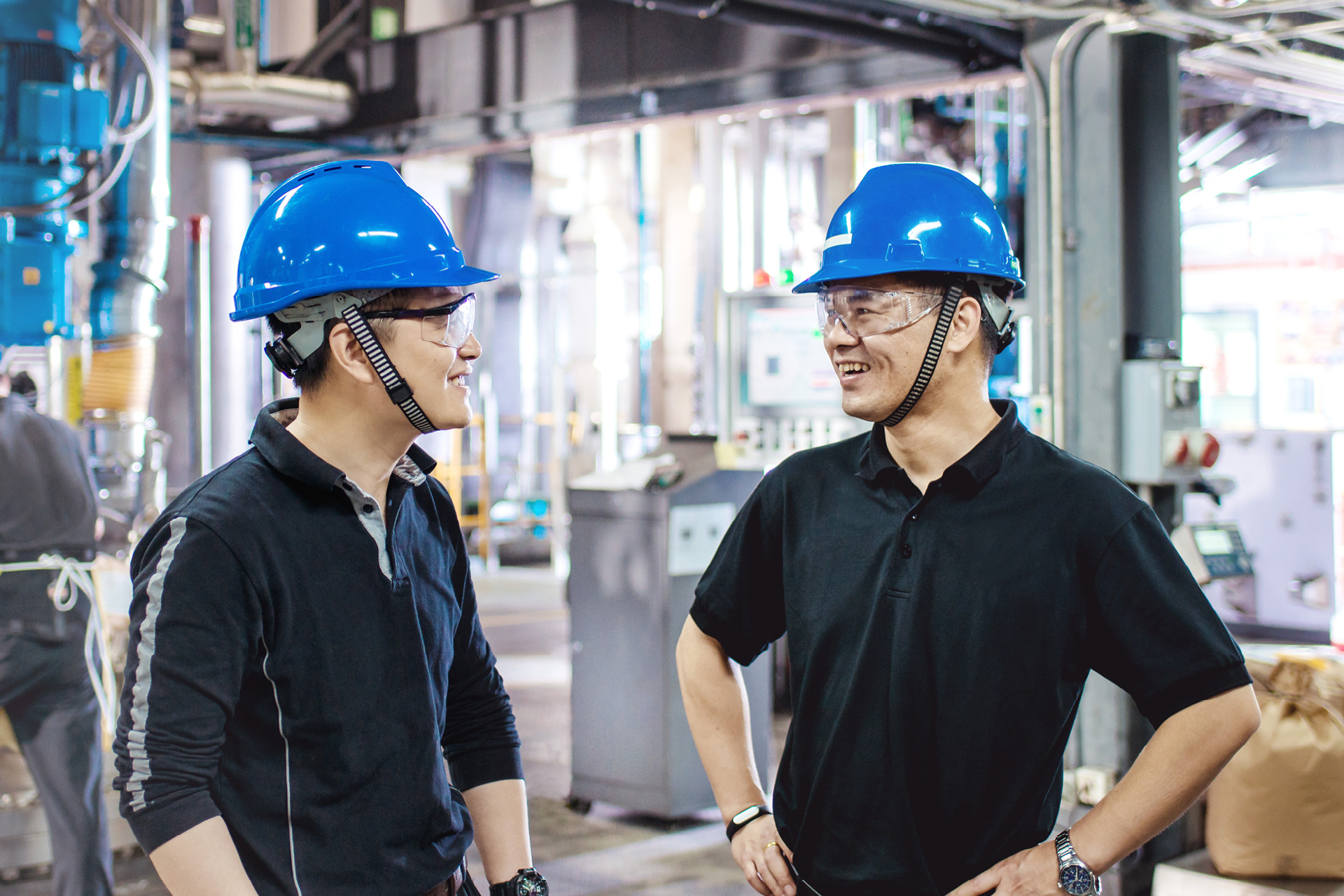 In 2021, Freudenberg used 2.6 million megawatt hours of energy (previous year: 2.3 million megawatt hours). The energy consumption was largely spread among the following sources:
externally procured energy (electricity, steam and district heating that was produced outside the Freudenberg sites; 1.64 million megawatt hours)
gas (0.93 million megawatt hours)
heating oil (0.03 million megawatt hours)
The cost of 2.6 million megawatt hours of energy was about 266 million euros in all. The proportion of energy costs came to 2.7 percent of total revenue (previous year: 1.8 percent).
Provisions for contaminated sites were about 20 percent higher than those for the previous year. The amount was at the same level as 2019.
The renovation of the former Freudenberg Sealing Technologies site in Pinerolo, Italy, continued, as did ongoing groundwater monitoring programs at Klüber Lubrication in São Paulo, Brazil and Freudenberg Sealing Technologies in Montrond, France, among other locations.
Official monitoring requirements were implemented at the Weinheim site and at Freudenberg Sealing Technologies in Bristol, USA, and at Chem-Trend in Howell, USA.
The ongoing COVID-19 pandemic restricted daily life during the year under review and had an impact on the way we work. The focus was on issues such as hygienic measures, information about infections, inoculations against the coronavirus, and remote work. There was increased communication about the support that Freudenberg has been offering to its employees over the course of the COVID-19 pandemic. More health-related structures and services were created to support and inform employees – whether in offices, in manufacturing areas or off-site working remotely.
The emphasis was on nutrition to prevent illness and improve health. The topic was originally scheduled for 2020, and services and themes were often adapted with an eye to the pandemic. One example: Good nutrition was cited as a way to strengthen the immune system. The influence of the pandemic on psychological health was made clear. In response, cooperation with psychologists was expanded, a number of services were established, and this crucial area was selected for initiatives in 2022.
The presentation of the Freudenberg-wide "We all take care" Award was again carried out as a hybrid event. The meetings of jurors as well as the award ceremony took place remotely. A great many projects dealt with the pandemic and measures to keep employees healthy.
Freudenberg Home and Cleaning Solutions in Parets del Vallés, Spain submitted the winning project, which was in the "occupational health management" category. The approach behind the project, "Iberica Team spreads worldwide its… Healthy Lifestyle!" was devoted to holistic health. An especially positive aspect: The activities crossed national borders, enthusiastically supporting the "Innovating Together" slogan.
Freudenberg's internal reporting uses the LDIFR (Lost Day Incident Frequency Rate) benchmark. The figure serves as a non-financial key performance indicator for the Freudenberg Group. All workplace incidents with at least one day of work lost per one million hours worked are measured. The LDIFR value was 1.3 in the year under review (previous year: 1.5).
0
LDIFR (Lost Day Incident Frequency Rate)
work accidents with at least one lost day, based on a million hours worked
In occupational safety, the focus is on measures to raise employee awareness of safe practices while designing safe work systems. Successful "We all take care" projects are evidence of this.
If you spend just 15 seconds thinking about the activity you are about to begin, you will avoid on-the-job accidents. That's the message from a Vibracoustic team in Bursa, Turkey. To sensitize employees to this simple yet effective approach, the team organized a safety-related scavenger hunt during which participants had to identify 28 hazardous situations in the production area. Using the 15 second rule, the facility's safety-awareness was heightened.
The Freudenberg Performance Materials site in Nantong, China, restructured its production processes, increasing efficiency while eliminating safety hazards. A redesign of the system made it possible to optimize individual work steps, in some cases involving manual interventions, and reduce their number. An online error recognition system was also implemented. It not only sped up the inspection process – it reduced the amount of work needed for quality inspections. The team not only eliminated safety risks – it boosted efficiency by 20 percent.
The internal Safety Boost initiative continued in 2021. It continually intensified and focused job safety activities. Unsafe situations, work accidents, environmental incidents posing high risks were investigated and reported Freudenberg-wide.
The focus on safety culture resulted in various programs in the Business Groups, such as ViBeS (Vibracoustic Be Safe!). As part of the project, an app was first developed and distributed to communicate information on HSE activities. During the corona pandemic, it also provided employees with news relating to the virus. This made it possible to link various kinds of information, training and contact persons to a central location. This facilitated communication and promoted acceptance.
In 2021, the Safety Boost initiative 2021 zeroed in on maintenance, training, and discussion of pro-active safety metrics.
The UN Global Compact Progress Report 2021 by Freudenberg
This is how Freudenberg applies the United Nations Global Compact and the Sustainable Development Goals.