Turning the plastic tide – for a better future
Yingjia Li hadn't planned on remaining in Germany following an academic exchange program as part of her double bachelor's. As a young student of applied chemistry at Donghua University in Shanghai she merely hoped to use the opportunity to visit Germany. However, she liked the country so much that she decided to stay and tacked on a master's and doctorate to her bachelor's degree. Today, Li is employed by Freudenberg's SurTec subsidiary developing eco-friendly PET recycling solutions. An important step towards a greener future.
"Arriving in Reutlingen in 2008, I noticed that many things were different compared to Shanghai, my hometown in China. Quieter, more idyllic and with a slower pace of life. I liked it so much that I decided to complete my academic education here," Li explains. Chemistry has always fascinated her. She says: "The applied chemistry course was perfect for me because it involved both theory and practice at the same time. Theories are tested in the lab, implemented and specified for concrete applications. It's a little like cooking. To start with, you think about the meal you want to prepare. Then you combine the ingredients in all sorts of different ways and end up with a suitable recipe."
The applied chemistry course was perfect for me because it involved both theory and practice at the same time.
Yingjia Li, Freudenberg SurTec
Her mentor at the research institute at the time worked closely with Freudenberg Technology Innovation. Full of enthusiasm for the successful collaboration, Li's awareness of the career opportunities offered by the global technology company grew. Intrigued about Freudenberg, she joined SurTec in 2019 to begin her professional career. With a focus on surface cleaning, coating and characterization, her doctoral thesis was an excellent fit for the Freudenberg subsidiary's field of expertise.
But what precisely does her current position as a development engineer for industrial parts cleaning involve? "In layman's terms, I develop 'special rinsing agents' for industrial parts that need to be purged from impurities and process adjuvants such as oils, lubricants and release agents," Li summarizes. For the past two years, in addition to screws and metal sheets, Li's work has also involved PET. Since joining Freudenberg, she has been in charge of a major project that deals directly with the plastic: "For us as surface experts, PET was new territory for us. But it was important to make a positive contribution to the environment. The project's goal is to remove dirt from shredded PET, so-called PET flakes, and prepare the flakes for recycling. In this way, we are giving disposable PET beverage bottles a second life, conserving natural resources and avoiding plastic waste." Li also developed the relevant special cleaners for this purpose.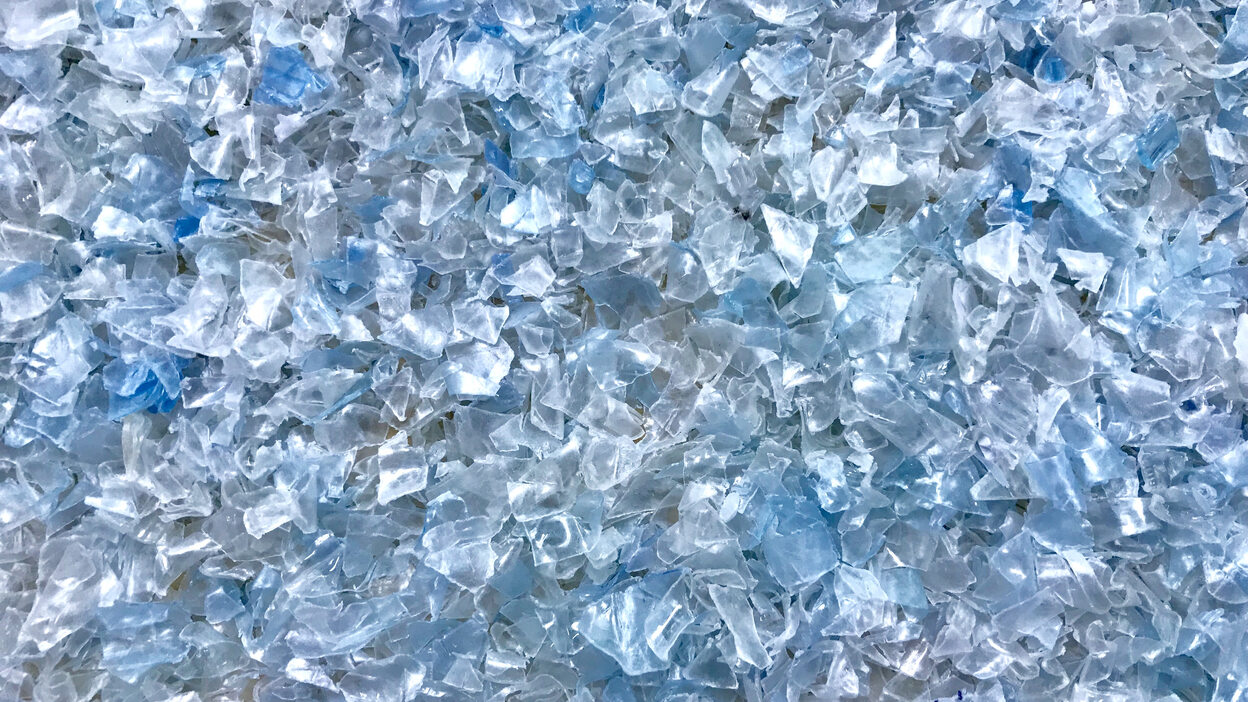 Clean deal – with little foam
"In our search for the perfect solution, we talked to various customers about the problems they faced," Li recalls. The main problem was foam; too much of it. "So this was our task - to find customized solutions for global customers in the PET recycling market based on analyses, and to clean the PET flakes with as little foam as possible." In addition to added value for the customer, there is also a benefit to the environment: "By using a low-foam and efficient cleaner, we can reduce the otherwise large amount of defoamer, an additional agent that fights the foam. In turn, we need fewer resources which is positive for the environment," explains the development engineer.
The search for the perfect cleaner
Li also works closely with colleagues from other Freudenberg Business Groups in the search for the perfect cleaner. This is because the technology group has been at the forefront of PET recycling for decades. Millions of plastic bottles are recycled every day in several plants belonging to the Freudenberg Performance Materials Business Group. "Thanks to the exchange and cooperation, I now have access to further expertise. This helps me to make good progress in the project and not overlook any important details."
Van Gogh – for relaxation
Whether in the SurTec lab or developing eco-friendly cleaning solutions or even in her private life: the great outdoors is close to Li's heart. She prefers spending her free time outside, drawing and painting. "During my doctorate, I learned how to paint in order to switch off. I was also fascinated by Van Gogh. He went out into the countryside, observed it and recorded his impressions. This was also my starting point." In the countryside, watercolors have become Li's faithful friends, where they help her to capture the beauty of nature on paper.
During my doctorate, I learned how to paint in order to switch off. I was also fascinated by Van Gogh.
Yingjia Li