Freudenberg is hard to describe in a single sentence. The company is as varied as its employees: For us, diverse Teams drive innovation and enrich our corporate culture. Our innovations have a huge impact on everyone's life. We know many companies say the same thing, so we are turning things on their head:
We asked those most important to our company's success: our employees.
What do they think about working at Freudenberg, how do they benefit from Freudenberg's culture and what is most important for them in their daily lives?
Watch our videos and see what "Empowering People, Creating Technology" really means.
---
WHAT MAKES FREUDENBERG FREUDENBERG
Your work at Freudenberg makes a real difference. We work on solutions that shape the future. Top products, solutions and services mean we make valuable contributions to our customers' success.
Our professionalism comes from quality, experience and our desire to create innovative technology. We support our employees creativity and thinking one step ahead.
Freudenberg's constructive working environment helps you and your skills to continuously develop. Every employee is valued and has the opportunity to expand their individual skills.
Our employees appreciate the continuing education program and benefit from the diversity and internationality of our company. We offer a huge platform for your career development in 10 Business Groups, 40 market segments and some 60 countries.
An open and friendly working environment leads to better results and overall satisfaction. That's why team spirit is important to us.
Open mindedness lets us benefit from our diversity. We have a truly welcoming culture with individual freedom and a pleasant working atmosphere, allowing us to grow together and master future challenges.
As a large company group, Freudenberg can think long-term. For our employees that means we offer financial stability and a job security. Still family-owned, Freudenberg is independent and has a tradition of sustainability.
Our employees can sense this culture of reliability. We support you in challenging times. As a diverse company in 40 market segments, we can guarantee you security.
---
THINKING LONG-TERM,
ACTING SUSTAINIBLY
As a values-based technology group, we strive for a worthwhile future through sustainable solutions. Our products and processes are designed to help both us and our customers conserve resources. We also think beyond the value chain: wherever active, our aim is act responsibly and be a good neighbor. Our employees are socially committed and support a broad spectrum of projects - from small neighborhood initiatives to complex international programs. We work together to provide access to education and work and protect the environment. This is an investment that will pay off today and in coming generations.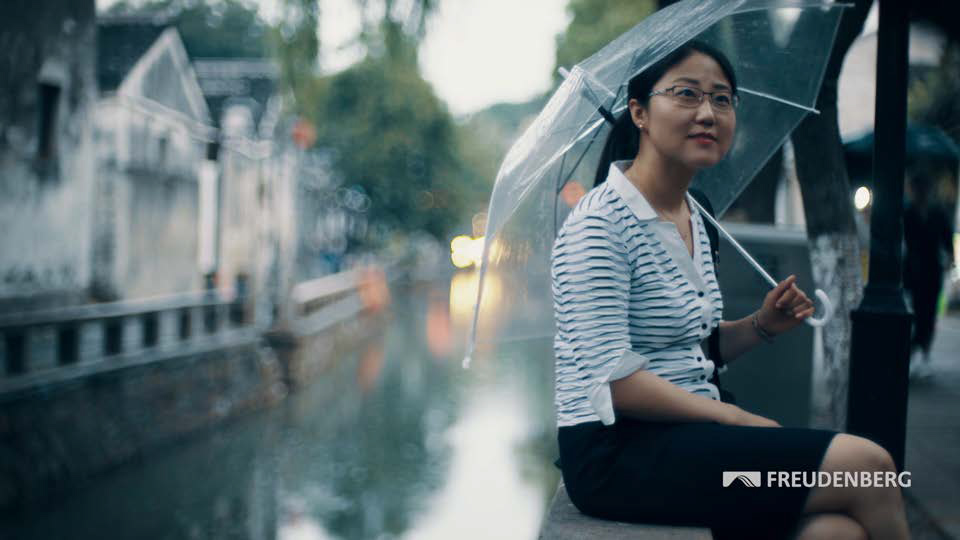 DISCOVER POSSIBILITIES,
TAKE OPPORTUNITIES
Innovating Together is our mission. Every day, 50,000 employees work to make sure that innovation is part of Freudenberg's success story. In 10 Business Groups, 40 market segments and some 60 countries, our employees are as diverse as our company - not just because of their international origins but also their vast range of professional skills and backgrounds. In research and development, production, IT, or office work: We offer exciting development opportunities for all job backgrounds. Welcome to a company filled with a vast range of career opportunities!
"Challenging, approachable, trusting."
"Open, creative, appreciative."
---
GET TO KNOW US AND FIND OUT MORE